Work
Spreading the word for WWF
Debuting on World Whale Day, this PSA about noise pollution in the arctic illustrates how even the unseen changes to the ocean affect the creatures living in it.
Unlock full credits and more with a Source + shots membership.
Show full credits
Hide full credits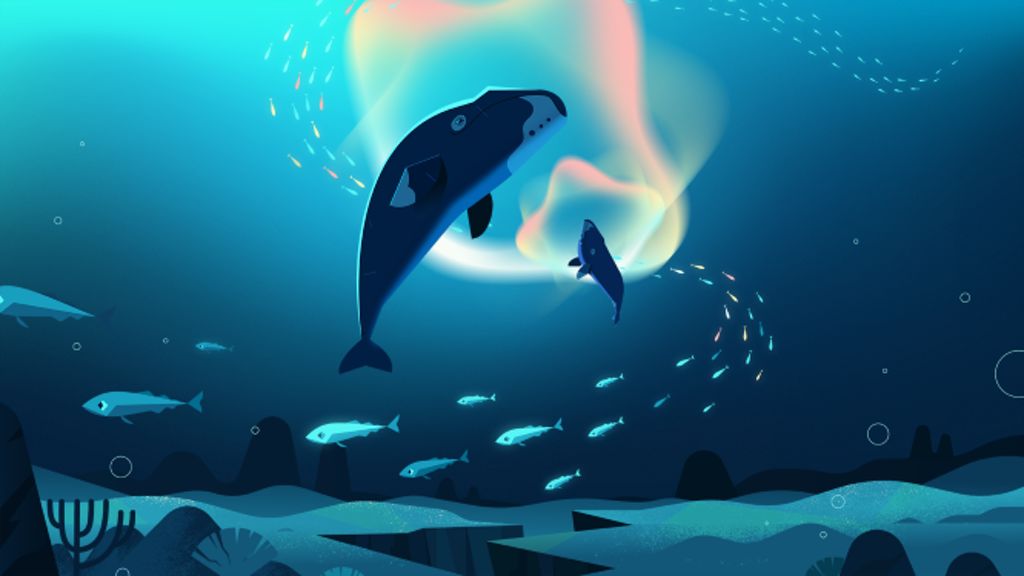 This wonderfully textured piece for the World Wildlife Foundation dramatizes the plight of bowhead whales being harmed by man-made ocean noise pollution.
The shift between peace and harm happens suddenly, visually emphasized by jagged, lightning-bolt lines that break through the comforting bubble of song around mother whale and calf. As a whale's life is defined and changed by the two hundred years of progress that shatters the ocean sounds around her, there is a push for a return to Indigenous understandings and respect for nature.
The voiceover for the spot was provided by the actress and activist Tantoo Cardinal (Cree/Métis), one of the most recognized and revered Indigenous actresses working today.
Linetest created Less Noise, More Life with a mix of 2D and 3D styles, producing an evocative and moving piece for the WWF. They also worked alongside the charity to help work on the script, handing over reams of data and background information on the impact of noise on whales.
As the spot moves through the lifespan of a bowhead whale, Animation Directors Scott Jonsson and Hao Chen were visually inspired by sonar imaging and the colors of the aurora borealis. The sound design, which is so important to the message, was treated as its own character, given its own color palette and movement in the piece.
"We gave Linetest a job of almost epic proportions," says Leanne Clare, Sr. Manager of Communications for WWF's Arctic Programme. "We asked for a beautiful animation about a concept most people have never even heard about. At the same time, we wanted the audience to connect emotionally to a bowhead whale and her calf over the course of 200 years, and to tell that story in a minute and a half."