Work
Paul Thomas Anderson captures summer joy in Haim's sunny track
The director's fourth video for the LA band is a beautifully crafted tale of seasonal glee.
Unlock full credits and more with a Source membership.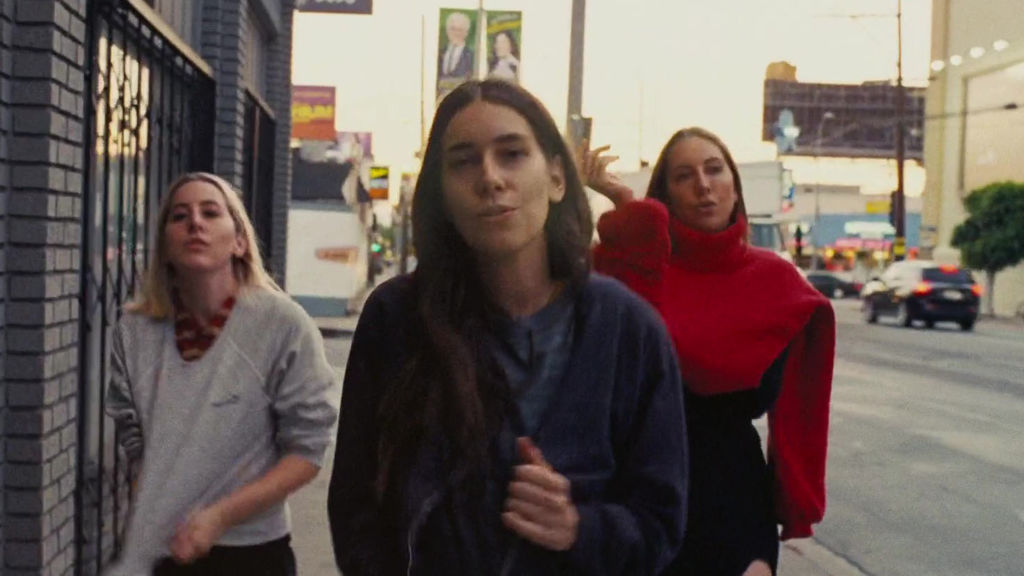 Don't you just love it when you're breezing down the street, casually shedding clothes, and an itinerant saxophone player pops up in a doorway to provide a musical echo of your inner whimsy?
Paul Thomas Anderson's lovely video for Summer Girl, produced by Ghoulardi Films, sees the sisters, Este, Danielle and Alana Haim, engaging in their trademark jaunt along the streets of LA, gradually divesting themselves of cumbersome winter clothes and occasionally bumping into a sax player delivering jazzy vibes.
Danielle revealed on Instagram that the song actually had a difficult genesis, she wrote it when trying to cheer her boyfriend who had just received a cancer diagnosis. Wanting to "shine a light on the darkness", she started singing to him, "I am your sunny girl/I am your fuzzy girl". The film's golden light-fused cinematography and winning performances certainly express the feeling of hope that summer brings.