Work
Nerdo illustrates some Chinese legends
In a striking spot for Tencent's Yue Wen platform, a popular reading app for classic Chinese literature, the Final Frontier director brings to screen seven iconic tales from ancient text The Classic of Mountains and Seas.
Unlock full credits and more with a Source + shots membership.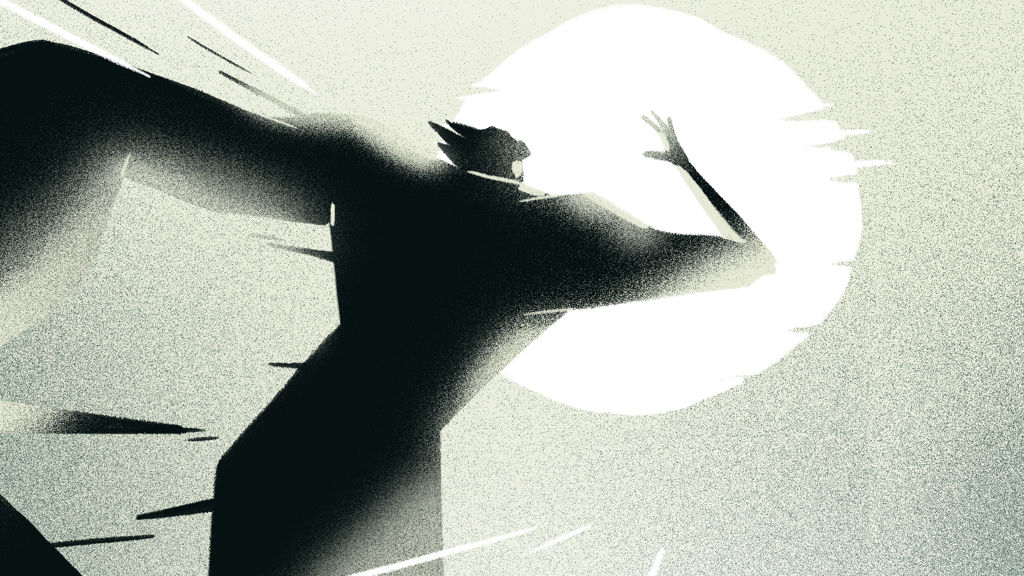 Said to be written before 221 BC, it's safe to say that Chinese text The Classic of Mountains and Seas can be regarded as a classic.
Bringing it to modern screens, though with a timeless, cel-animation style, is Final Frontier's Nerdo in a stunning promotion of Tencent's Yue Wen platform, a popular reading app for classic Chinese literature.
Incorporating bold silhouettes, textured brushes, and animated ink and grain, Legends Live Forever joins seven iconic tales into a one-shot spectacular, transitioning between stories with effortless grace.
"We love problem-solving and a good puzzle," explains Nerdo founder and executive creative director Alessandro Durando. "Reimagining a classic tale and its deeper message was, to put it mildly, extremely difficult, and the strong connection with their historic appearance and recognizable art added even more complexity to finding the right balance between the concept and the art style.
"We studied all the myths in-depth, but then we had to unlearn them, reimagine them from scratch and focus on one single, decisive element. Then we transposed them visually into a cohesive stream of pure epic spectacle linking all the parts seamlessly."
For those not familiar with The Classic of Mountains and Seas, the seven legends are:
PAN GU SEPARATES SKY FROM EARTH
In the beginning, when the universe was still formless, the giant Pangu lifted the skies from the earth.
KUA FU CHASES THE SUN
Kua Fu, the ambitious giant captured the sun after a nine-day chase. But he didn't stand a chance against the scorching sun and perished from dehydration.
THE OLD FOOL MOVES MOUNTAINS
A stubborn old farmer chiseled away at the mountains that stood before his land. After persevering year after year, the gods took notice, were impressed, and moved the mountains for him.
THE SWALLOW FILLS THE SEAS
After a tragic death at sea, the diseased daughter of the mighty emperor incarnated into a beautiful bird who ceaselessly dropped twigs and pebbles into the sea with the goal of filling the whole ocean.
HOU YI AND THE TEN SUNS
The world was once sweltering in heat under ten suns. Sent by the emperor, Hou Yi used his bow and arrow to shoot down the 9 suns, leaving only one in the sky.
THE EMPEROR DEFEATS THE BARBARIANS
In an era of chaos and bloodshed, China's Central Plans were overrun by warrior barbarians. The peasant emperor vowed to protect his people and defeated the enemies after incarnating as a dragon.
THE GREAT FLOOD
The emperor needed a solution to control the endless floods. Yu answered the call, re-routing rivers, building canals, and constructing dams. At last, the land was restored.