Work
Dance along to Breakbot's galleria game
The animated and old-school Be Mine Tonight takes us back to the bright pink and teal arcade rooms of the 80s and 90s, a furious clash of colors that beat alongside a fun, upbeat track.
Unlock full credits and more with a Source + shots membership.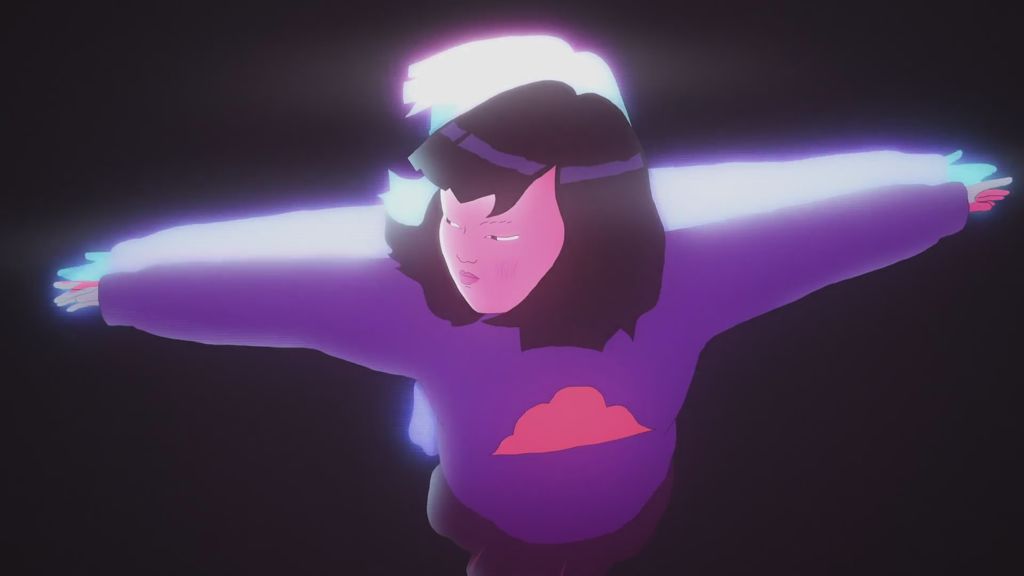 As a young woman walks through an arcade she's drawn to an empty game in back; a dancing game called "Be Mine Tonight."

She inserts her token and sees herself in the digital world, dancing. The animation here is slick and fun, inspired by Japanese styles and tropes, creating an immersive retro neon playhouse. The surrealism is inviting and fun, the young woman dancing alongside her double, forgetting or ignoring the rest of the people in the arcade, even as they're drawn to the grand exhibition.
Directed by Gary Levesque, Be Mine Tonight is bright and poppy. It doesn't take itself too seriously, and Bleakbot has included a few hidden clues buried in the imagery. It's cheerful, exceptionally so, and production company Wizz has crafted a piece that has a unique style while still remaining recognizable.