Work
Burger me, these look tasty
A gent's journey home is beset by pretty patties in this hypnotic spot for Postmates from The Sacred Egg.
Unlock full credits and more with a Source membership.
Show full credits
Hide full credits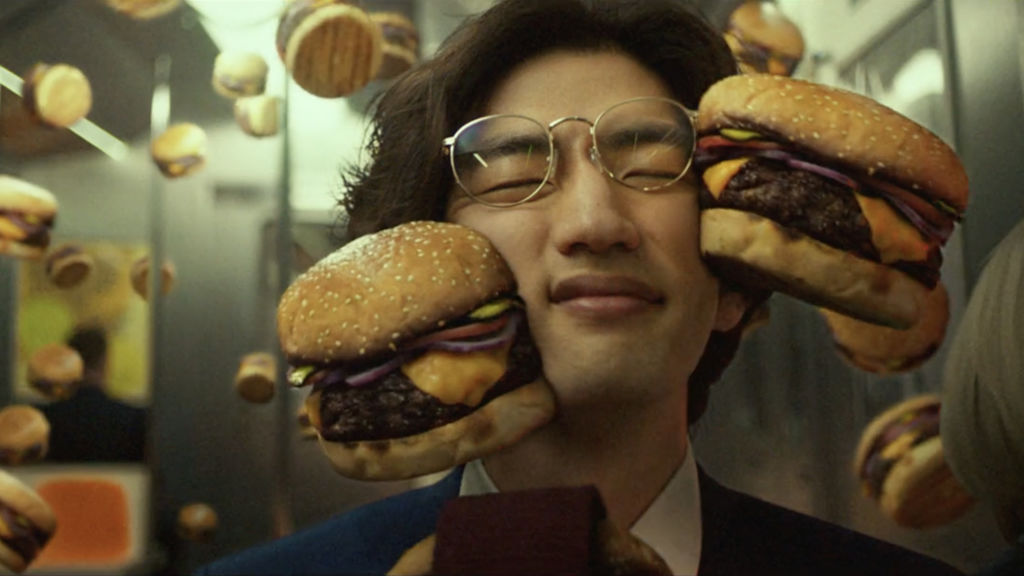 We've all had the feeling where only one food-type will do for dinner, but rarely is it visualised as tangibly as in Mother LA's juicy work for Postmates.
Directed by Riff Raff's The Sacred Egg, Burger sees a carriage fill up with the titular treat as a man fantasizes about his next meal. Brought to life by the wizards at MPC, the stars of the show are the burgers themselves, squishing their way through the scene in a comedic (and enticing) manner.
"It was important that they [the burgers] looked real and delicious," comments Alex Mavor of The Sacred Egg. "And that they obeyed the precise laws of zero gravity physics as they bounced and rebounded off each other, but then we wanted them to have a slightly dreamy texture. Which is how we arrived at their squishier than normal compression, and the way their ingredients reverberate ever so slightly after impact."