Work
Beautiful People? It's all in your 'Ed
Continuing his run of cracking pop promos, Ed Sheeran and director Andy McLeod show what it's like for us 'normals' to hang out with model-types.
Unlock full credits and more with a Source membership.
Show full credits
Hide full credits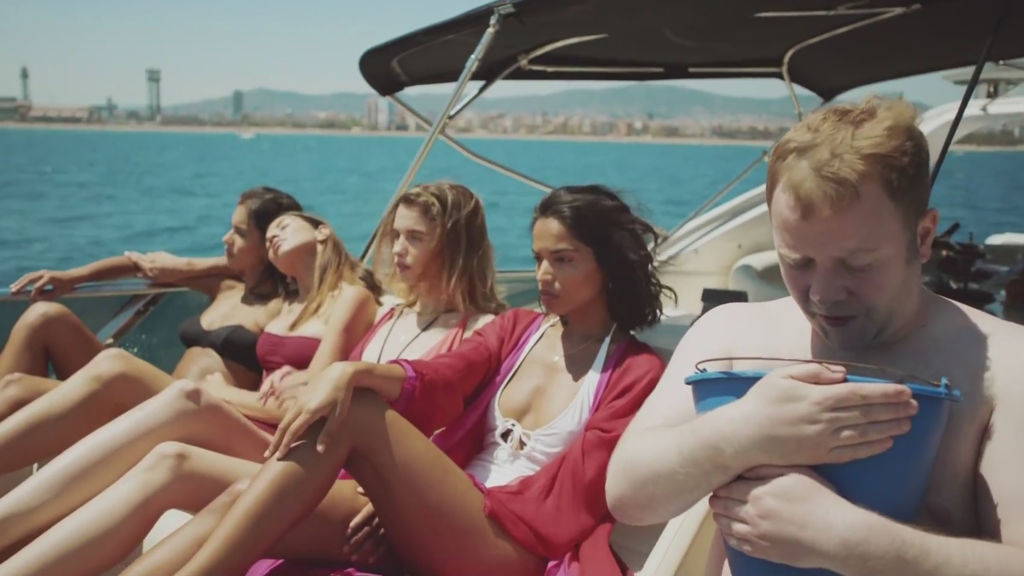 Unless you have a distinct lack of wobbly bits or can grate parmesan on your rock-hard abs, you'll probably relate to the slightly schlubby protagonists of Ed Sheeran's new music video.
Focusing on a hapless pair as they accidentally stumble their way through a series of model-laden, luxury scenarios, Beautiful People stands out in the way it portrays the couple - offering a kind eye to their clearly affectionate relationship and, winningly, not having them as a subject of scorn for the pretty peeps around them, merely as invisible intruders.
Lovingly crafted by Rattling Stick's Andy McLeod, who manages to balance the conventionally gorgeous glamour shots with delightful performances from the cheery duo, this spot marks the second time Sheeran has impressed us with his promo prowess in as many weeks.