Work
A big story in a small package
Jung Von Matt/Alster's remarkable film for BMW smuggles a gripping, real-life, Berlin Wall story into a tiny, 3.51-minute drama.
Unlock full credits and more with a Source membership.
Show full credits
Hide full credits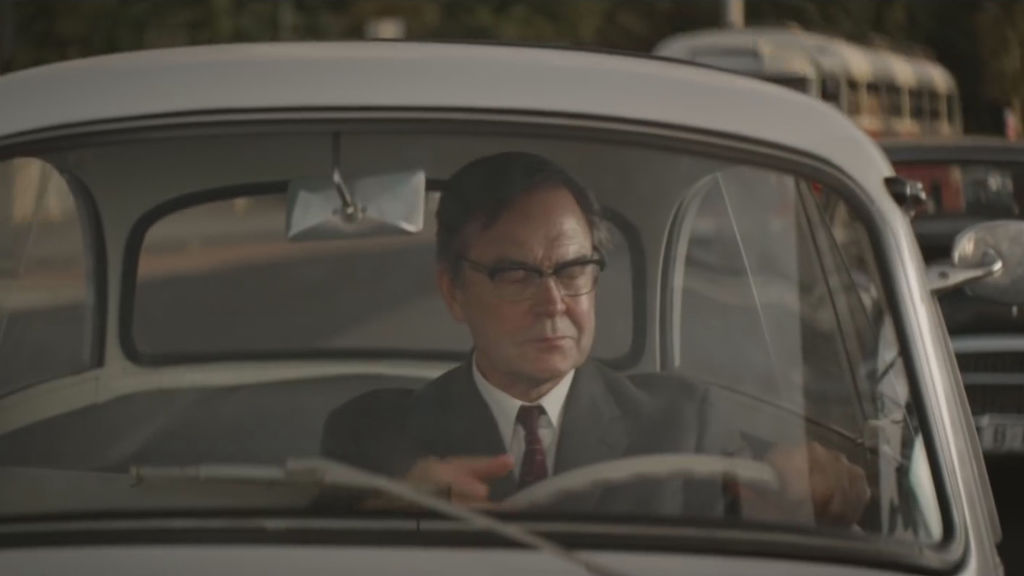 Branded by the East German Communist Party as the 'Anti-Fascist Protection Rampart', the Berlin Wall saw at least 140 people lose their lives trying to cross it.

This beautifully made film, The Small Escape, directed by Alex Feil and produced by Tempomedia Frankfurt, packs in a whole movie's worth of brooding menace, jeopardy, lashings of excellent period detail and atmosphere, bromance and even a weepy love story, into the remarkably tight timeframe of just under four minutes.
It's based on the true story of Klaus-Günter Jacobi, who helped his best friend Manfred Koster flee East Germany by smuggling him across the Wall in a modified BMW Isetta.
Jacobi, who had trained to become a car mechanic from 1956 to 1959, had an idea that his 'bubble car', which measured just 7.5ft x 4.5ft and had a maximum speed of 50mph, would make a perfect getaway car. Madness... but this might just work.
He proceeded to adapt his bijou motor, building a secret compartment just big enough to hide a squashed up stowaway. See here for the full story of the daring escape.
By the time the Berlin Wall fell in 1991, a total of nine people had been smuggled to freedom courtesy of a BMW Isetta.