Work
W+K London bakes a delicious 3D zoetrope for Sainsbury's birthday
Celebrating the supermarket's 150th anniversary, the optical illusion is the showstopper of a sweet, history-filled spot.
Unlock full credits and more with a Source membership.
Show full credits
Hide full credits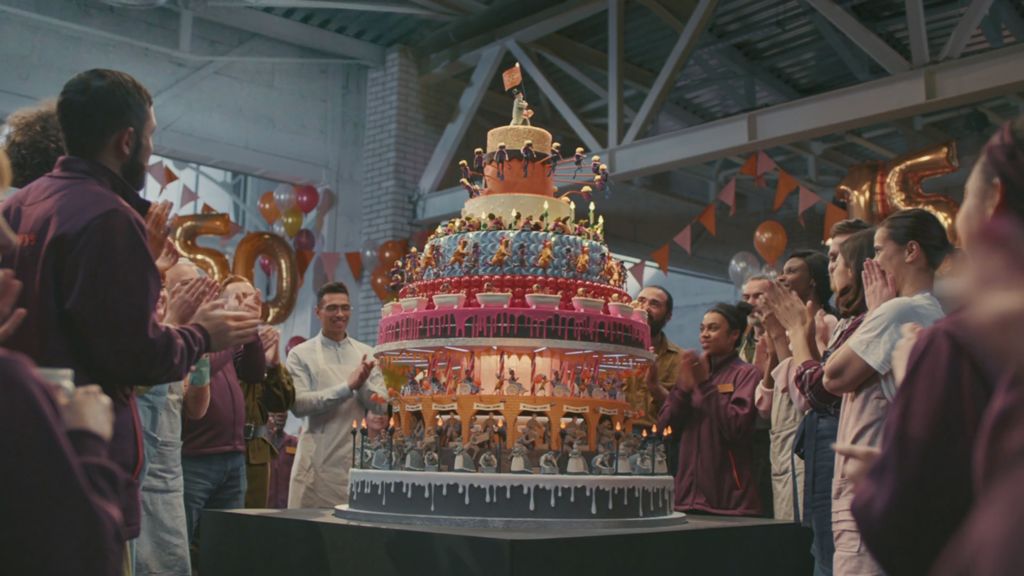 It's easy to forget that film is, essentially, an optical illusion. Still images, punctuated by black, shown in such quick succession that our brains interpret it as movement. It's not the first thing you think of when you're watching the latest Marvel onslaught, or watching Jon Snow frown his way through a blizzard, but the magic of the form is always brought into sharp focus when presented with the effect appearing before our very eyes.
All of which is a long way of describing the delight on display in the climax of this lovely spot from Wieden+Kennedy London celebrating the 150th birthday of supermarket brand Sainsbury's. Focussing on a variety of people as they study, construct and place disparate elements, Proudly Doing Our Bit finally reveals what has been formed: a gigantic 3D zoetrope featuring snapshots of Sainsbury's history.
As much of a delight as it is for us, the audience, as for the makers themselves, seen marvelling at their creation, this tasty spot from Agile Films' Noah Harris crafts a delicious showstopper out of a joyful idea.