Work
Stachurski reflects on motherhood and identity
Ipseity paints a portrait of Marisa, a mother on a difficult and visceral journey, re-defining beauty, sacrifice and our uniquely human ability to define our own destiny.
Unlock full credits and more with a Source + shots membership.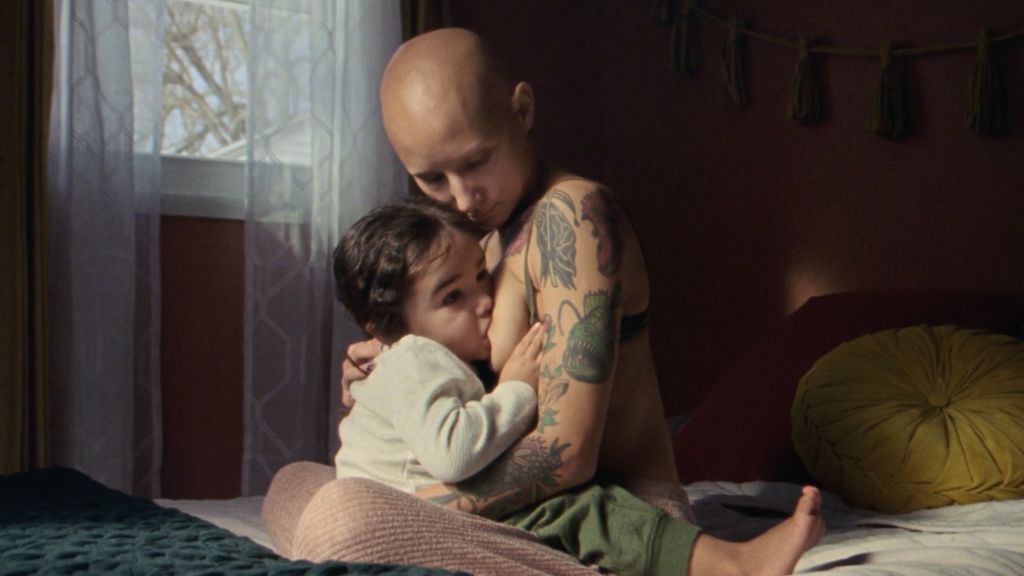 Directed by Nick Stachurski through Eightfold Collective, Ipseity (meaning sense of identity), tells the inspirational story of Marisa Kimmel.
A young mother faced with the harsh reality of a lethal genetic code that predisposes her to a high chance of developing breast cancer, Marisa makes the difficult decision to undergo a double mastectomy.

Stachurski tenderly captures vulnerable moments between Marisa and her son over four days, both pre and post op, as she reflects on the wisdom and self confidence she has gained through her experiences with alopecia and surgery.
She discusses the concept of change and the importance of being able to redefine yourself. "When I was losing my hair I thought I was losing my entire identity, and I wasn't, I was gaining it".
The film is a beautifully curated composition of honest and intimate scenes, rich with earthy tones and the natural glow of golden hour light.

"When we look in the mirror, each of us sees a different view of ourselves," explains Stachurski. "For Marisa Kimmel, she sees a mother. Looking at herself, Marisa also sees a bald head and for her, it's a constant reminder that we are all unique and that is a beautiful thing."