Work
SKYN's soft touch
Real couples take part in an intimate Valentine's day experiment, in UltraSuperNew's gentle and authentic campaign for the condom brand.
Unlock full credits and more with a Source + shots membership.
Show full credits
Hide full credits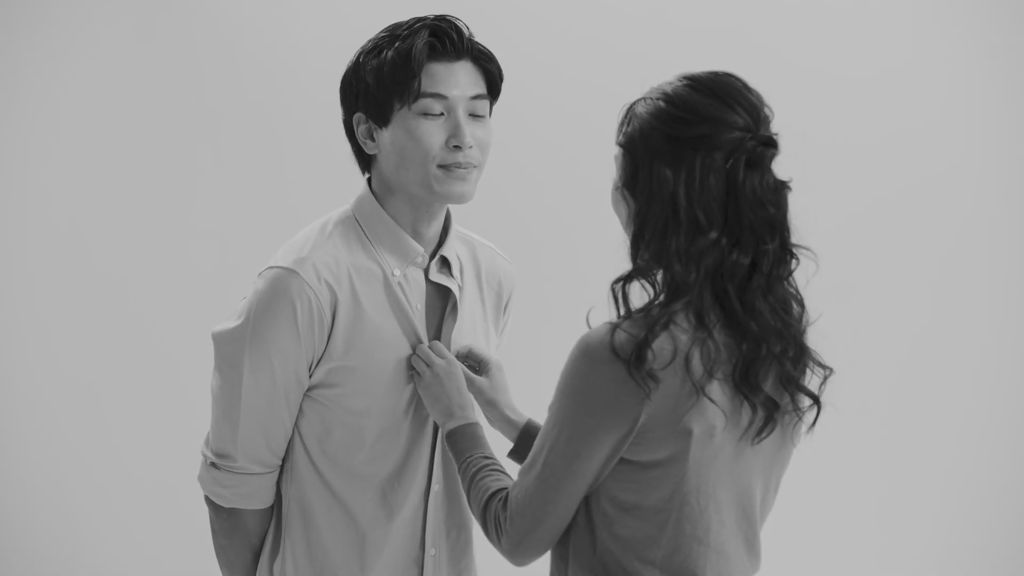 With less than two weeks until the big day of love, SKYN Japan has released this tender, monochrome campaign, which focuses on intimacy in long-term relationships.

With direction from Marc-Antoine Astier through Boomachine, the initiative, titled Undressing Softness, explores how couples can really see and connect with their partner, at a time when romance, passion and affection are expected.
Four couples were given ten envelopes, each containing instructions for activities to do with their partner on camera, including hugging and looking into each other's eyes, before finally being asked to undress each other.
The resulting footage is a sensitive and authentic display of emotional intimacy between real couples, in which all four pairs embrace in a hug without instruction from the director.