Work
Short film ponders the American identity
The moving short film revels in the sublime beauty of Americana.
Unlock full credits and more with a Source membership.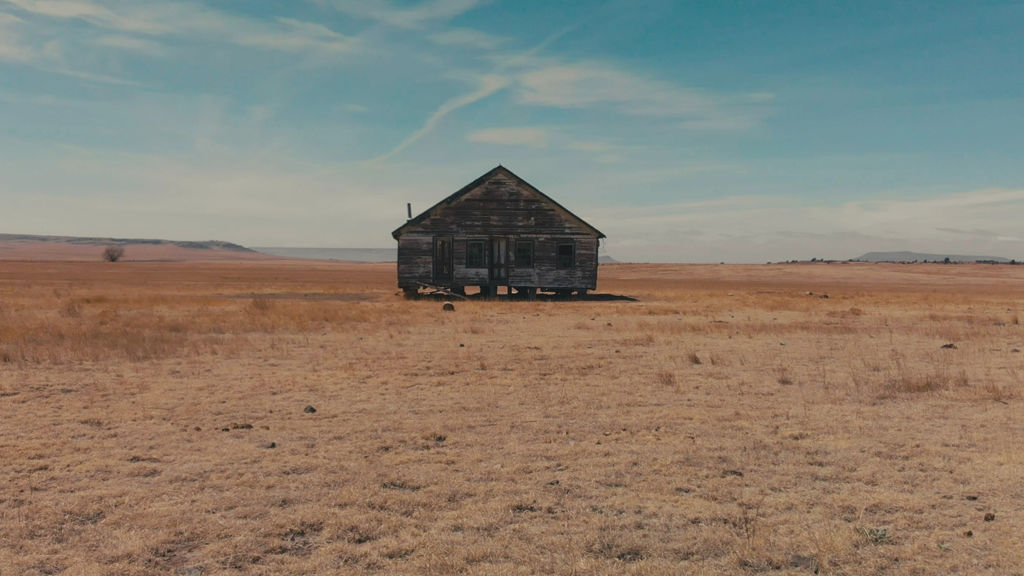 "What kind of a people are we?" asks the first of many unseen speakers in America!, a meditative new short film that ponders the American identity during perhaps its most tumultuous era yet.
Modelled after the structure of Katherine Lee Bates' classic poem America the Beautiful, the voice-over unites the voices of Americans from sea to shining sea; some fifty are credited, one from each state, reading lines from a poem written by the director.
Filmmaker Brandon Roots shot the film on a cross-country road trip with his husband, capturing everything from quaint towns nestled in forests to sprawling desert vistas bathed in the soft glow of golden hour. And while neither Roots nor his husband, nor anyone else for that matter, appear in the finished film, it carries a contemplative intimacy that makes you feel like you're travelling these empty roads with them.
The sheer beauty of Americana is captured perfectly in sweeping drone shots that drive home just how stark it can be - vast expanses of rock and dust backed by distant mountains, without a single soul in sight. But it's a testament to the beauty of the sunset-lit locales and the poignancy of the voiceover that the short remains earnest and optimistic.
"For our part we sought out the parks and realised the beauty of the roads. We went for the states and had a hard time seeing the borders. And while we thought we had lost hope and we found it in the myth of America," Roots said.