Unlock full credits and more with a Source + shots membership.
Show full credits
Hide full credits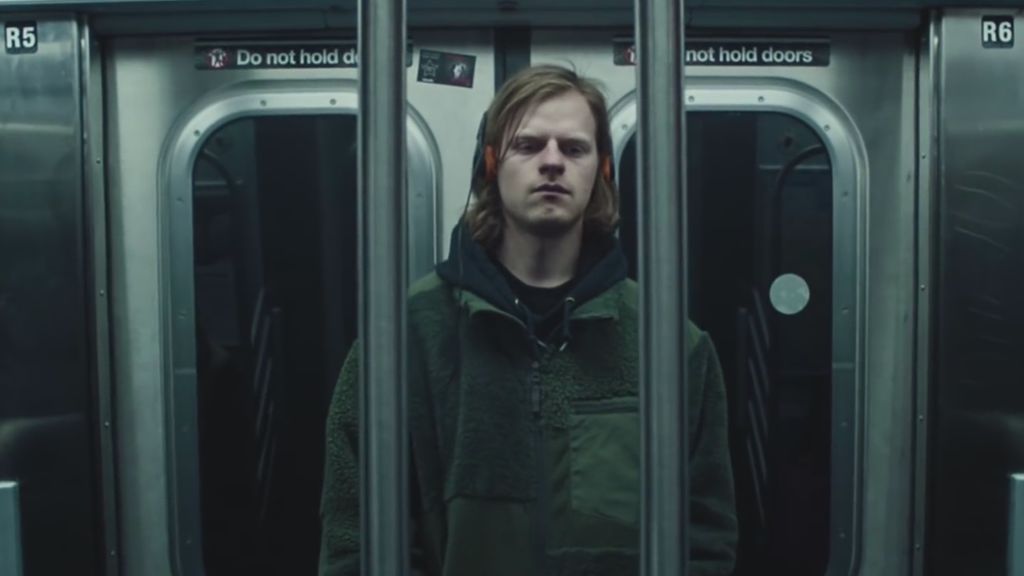 In Sue Me, produced by m ss ng p eces, a young man fights against biases as he goes through his day, ending with an emotional reunion with his father in prison.
A young white man (played by Academy-nominated Lucas Hedges) goes through an average day in New York City, surrounded by propaganda and discriminated against in very current examples of real-life racial profiling. Billboard signs advertise for kinkier hair, WhitePeopleMeet.com, and remind white folks to accept stop and frisk. The satire is obvious but effective; as Hedges goes through his day it becomes more and more obvious the absurdity of his reality is the near-dystopian reality that Black people face every day. The young man heads to Rikers to visit his father and the emotional reunion offers no comfort nor reconciliation.
Directed by Kerby Jean Raymond, a first-time director who grew up in Flatbush, Sue Me is intimate and horrific. Raymond's skill shows up particularly in the way that Black culture is imitated on the public gym and through the way that he develops an intimate portrayal of a family on the edge of breaking apart. Cut in between the narrative, Wale sings; a dedication to the city that has tried to break him.
The last few minutes of the film, however, are the gut-punch of this film. A young man films the view from his prison window as a makeshift morgue is set up on the exercise grounds. The man's name is Aaron Campbell, and his plea is not staged. The choice to uplift this voice, to show the real tragedy that is erupting throughout penitentiaries across the United States is bold and necessary.