Inspiration
Grace Francis: A Few Of My Favourite Things
We speak to Droga5 London's Chief Experience Officer, Grace Francis, about the items they keep around them to keep up their creative inspiration - including a feral mini-fig avatar, a dose of doggy doting and a poignant reminder of a life-changing scare.
With a title like Chief Experience Officer, you would expect Droga5 London's Grace Francis' workspace to be jam-packed with items that err on the experiential.
However, as the items they present us with in this insightful A Few Of My Favourite Things goes to show, sometimes a poignant reminder of a life-changing experience can be a more essential curio than a next-gen gadget or laughter-inducing knickknack.
The selection is understandable when learning of Francis' interest in the ethics and empathy of design, how technology is shaping humanity and intersectionality, and the power of ideas that cannot be reached by logic alone. A design-thinking advocate, Grace is the founder of elsewhere.studio, a program that uses design thinking to help individuals make better decision when faced with step-changes and swerves in life and work.
We speak to them about the aforementioned 'daily reminder', a club-weilding LEGO escapee and several blasts from the past.
The Mini-Fig Persona
This savage representation of me in Lego mini-fig form was a gift from the IoT designer, Joris Lam.
It marked the end of a project that paired mini-fig personas and sprawling Lego cityscapes with IoT functionality as a playful way for organisations to consider how they might give back to their communities through sustainable innovation and technology.
The mini-fig reminds me to create work that shapes the wider world, not just the brand I'm representing.
I'd like to think that Joris selected a feral redhead with a giant club because I am tenacious and determined to provoke positive change... not because I can be a bit of a Neanderthal.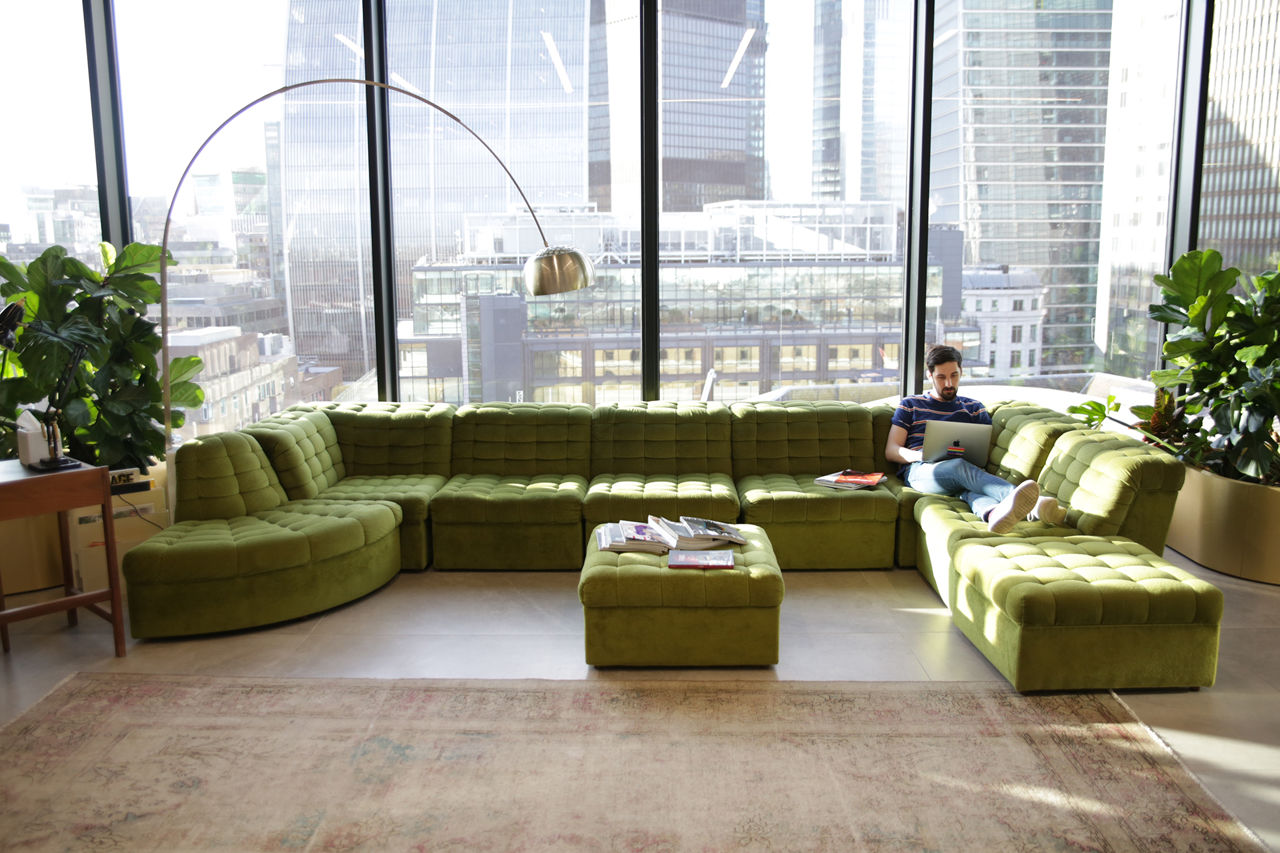 The Collaborative Working Space
The first thing you see when you walk into Droga5 London is an immense algae-green sofa.
This open working space is favoured for early-morning daydreaming or long collaborative working sessions.
There's a study from Yale in 2010 that says soft seating keeps us more open to negotiating, while rigid seating makes us less likely to budge. This sofa has the density of sponge cake, making it near-impossible to be closed minded when sitting on it.
Whenever my thinking is stuck, I go to the green sofa to puzzle things out.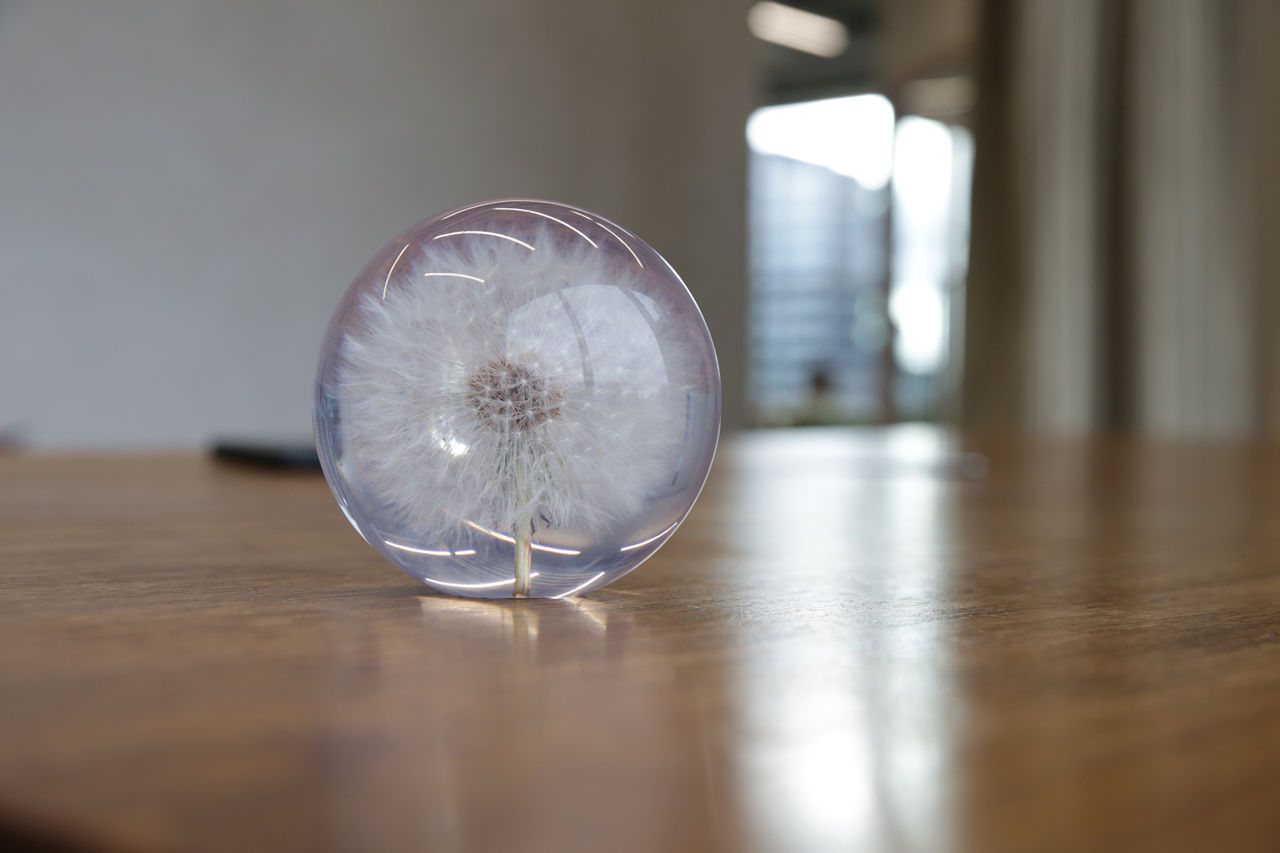 The Daily Reminder
Twelve years ago I was diagnosed with cancer.
I had just returned home from my honeymoon, my father had died unexpectedly and then I found myself sitting in an oncologist's office.
I was 25.
This dandelion clock paperweight from Kew was a gift after ten years cancer-free. It's a great reminder of the fragility of life, the ability for your world to change in a moment, but also the power of humans to adapt even in the most trying of times.
I didn't know it then, but my experience of cancer would shape my design practice.
There was a space of about six weeks when I knew I had cancer but didn't know if I would return to health, if I may lose the chance to have children, or be facing my own death. During this time, I used design thinking to help make decisions about my future, think about what was important to me, but also how to advocate for my needs without necessarily having all the answers.
Applying design thinking to this seismic life event led me to create the personal development programme, Design Thinking Saved My Life and later, start the life-design studio, Elsewhere.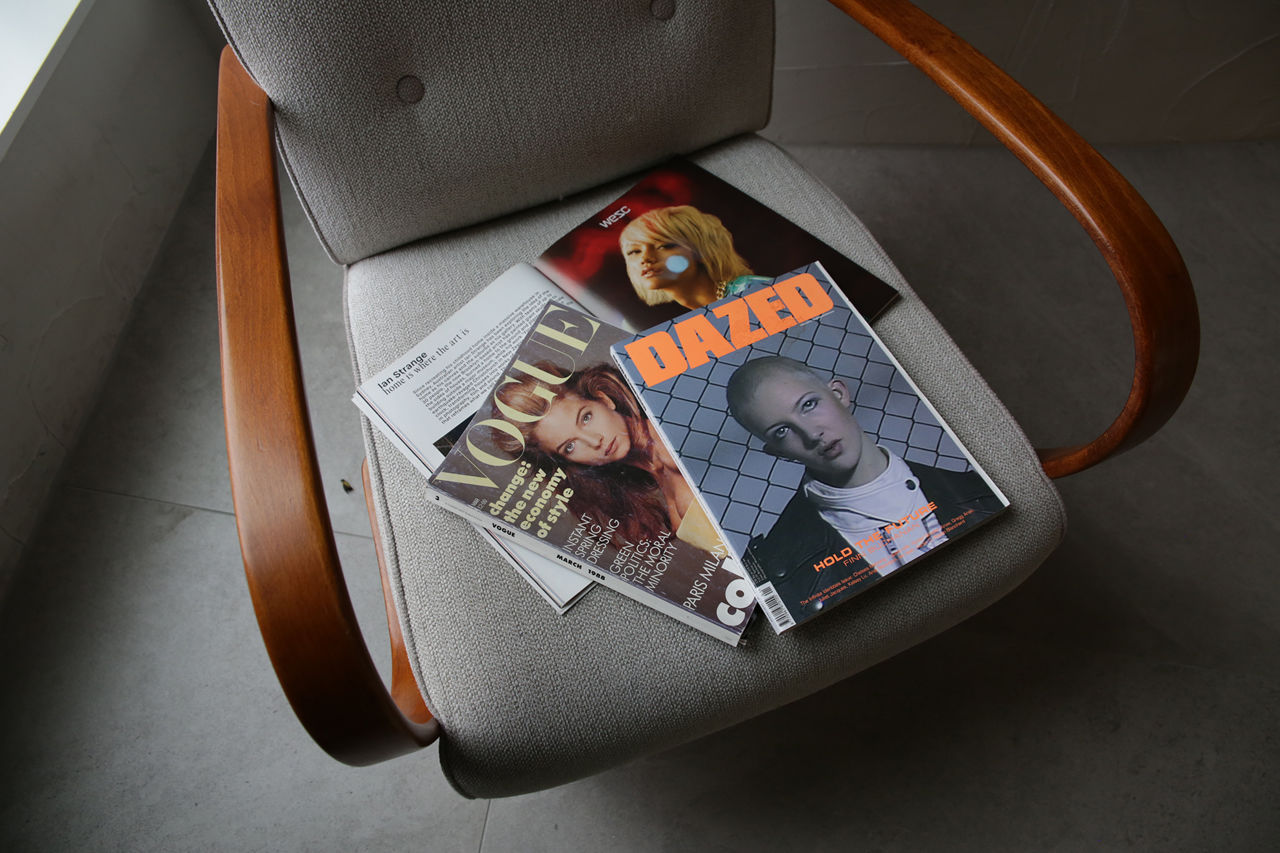 The Time Machine
Growing up pre-internet in a tired coastal town, one of the only ways to connect with creativity was to read style and culture magazines—buying, borrowing or just hovering in the newsagent doorway.
Like many kids, not only did the likes of The Face, Dazed & Confused and even Vogue tell me there was more to life than stacking shelves, it made me want to seek out a creative career and the promise of other people like me.
Monthly magazines were the first place I saw as much craft and creativity in the advertising as the features.
As the years have progressed, it's been amazing working with and watching brands from the pages of those mags like Burberry and L'Oreal Paris evolve from images on a page to digital and product innovations, but there's still something very special about the craft of those 80s and 90s magazines.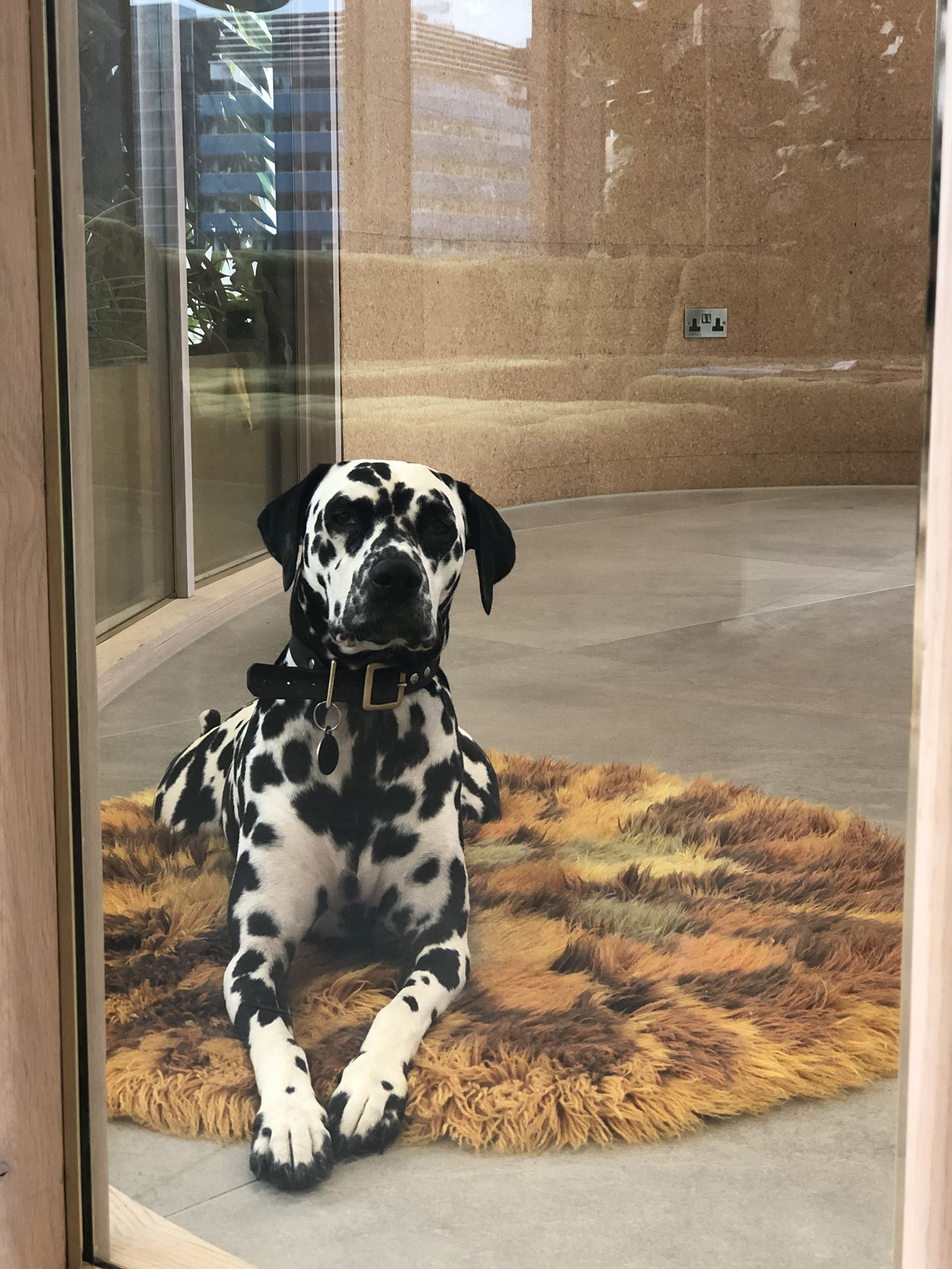 The Dog
A lot of my job is looking for simple solutions to complex human needs and it is all too easy to give the day away to working out the space between what someone says and what they might mean.
Dogs are an excellent counterpoint to complexity and Droga5 is filled with an endless parade of dogs.
Some get birthday steak from their vegetarian owners, other get designer outfits or rides in toy cars. They all get lavished with attention. In a long and laborious meeting, there is no greater honour than being selected for a cuddle by one of the visiting dogs.
For me, the top dog will always be resident Dalmatian, Cilla Tennant-Price.
Her ears might not provide me with the answers to the universe, but they are oh so soft.