Work
Football and motherhood? PUMA says Do Both
Following the captain of Iceland's national football team, Sara Björk Gunnarsdóttir, as she navigates pregnancy whilst still training, COPA90's 12-minute documentary gives an intimate insight into the challenges of preparing for childbirth while maintaining a career as a professional athlete.
Unlock full credits and more with a Source + shots membership.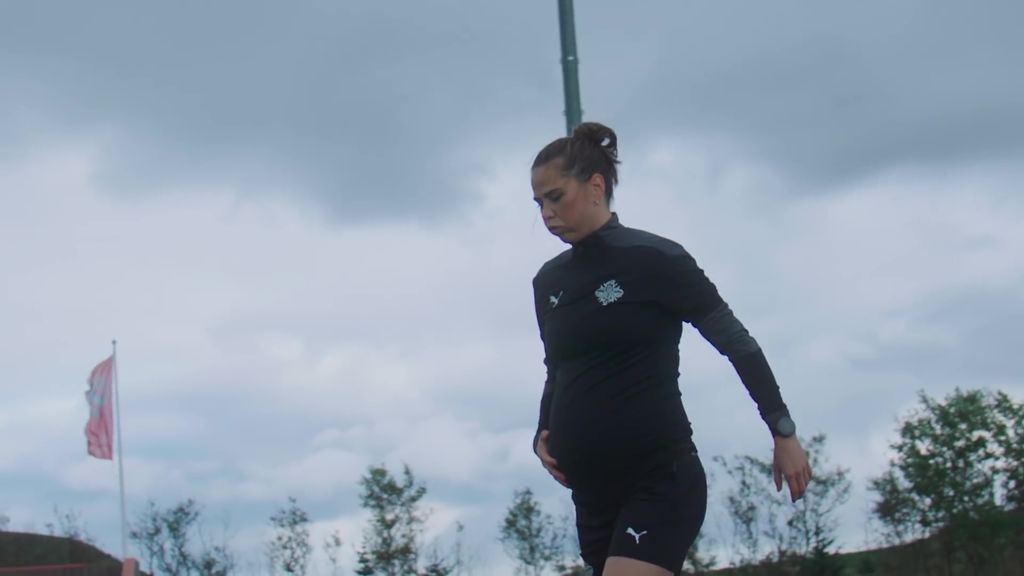 Balancing the challenges of impending motherhood with a gruelling football regime, Sara Björk Gunnarsdóttir, the star of COPA90's cracking new doc for PUMA, cuts an extraordinary figure.
Compiled over nine months, 12-minute documentary Do Both captures intimate elements of Gunnarsdóttir's life, detailing her training schedule with specialist coach Mark Jonson while pregnant, all the way to returning to play for French side Olympique Lyonnais just five months after giving birth to her son.
Directed by Lawrence Tallis, the work doesn't shy away from discussing the societal preconceptions placed on women around remaining active while pregnant/after birth, giving particular notice to female athletes, who often face challenges around their eligibility to compete and receive maternity pay, with many having to make the choice to retire from their careers early to have a family.
"The power of Sara's story is one born out around the world every minute of every day, yet in the sporting world so rarely seen," notes Tom Thirlwall, Chief Executive Officer of COPA90. "It's been a privilege to capture her journey preparing for a new stage in her life as both a professional footballer and mother, and to challenge the preconceptions around what Sara's life should be having welcomed her son.
"We know the documentary will inspire others, and hopefully shift the societal pressures and judgement, with such a unique insight into her world and her huge mentality and character."
"Our aesthetic approach to the film was designed with the aim of capturing the most natural and personal material possible," adds director Tallis. "Sara's story is so compelling and she's such a captivating character that we really wanted to create an environment where she could give the audience a real insight into her thoughts, feelings and daily life."