Work
Eloise King and Nike encourage girls to love their bodies
The Prettybird director helms an impressive spot, featuring artist Belen Leroux backed with powerful poem written and performed by Abondance Matanda.
Unlock full credits and more with a Source membership.
Show full credits
Hide full credits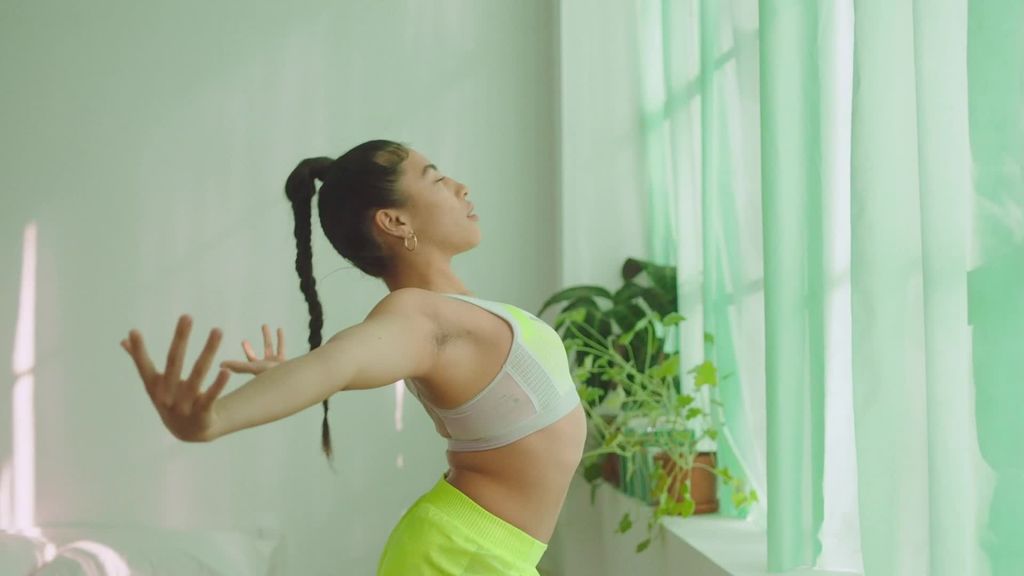 In a dream-like spot commissioned by Nike as part of their global moment celebrating women in sport ahead of Women's World Cup this summer, Prettybird director Eloise King flows her camera over Belen Leroux as she works out before being joined by fellow sporty women.
Combining a wonderfully delivered commissioned poem from Abondance Matanda, with original music by Asriel Hayes, We Have Always Done It's pastel tones and floating imagery plays beautifully with its strong message.
Above: Eloise and the cast on set
Speaking of the spot, King comments, "From periods to mental health, girl's health is something that affects half the planet and is still largely seen as a taboo subject. This film is set in the near future, where cultural and societal barriers have been re-configured and women are free to reimagine themselves. Harnessing the ultimate potential to transcend limitations; be it the social inequality, the stigma of wild women, instead embracing their strengths, to push the narrative beyond dreams fulfilled—into a new dimension of dreams yet to be.
"Presented in an electric vibrancy and grit through a series of honest and intimate close-up portraits woven together to show women in motion, claiming the inherent right power within us, to own what many women are denied,"our birthright to love and listen to our bodies". Leaning into the nuance of how every female identifies with their body is unique, but can collectively represent something much more profound. The messages is whatever dimensions women want to embrace we can do that if women take care of ourselves."