Work
Bittersweet bedfellows in new Arlo Parks promo
The Coyle-Larner Brothers kick off their directing career with this emotionally impactful promo for Arlo Parks.
Unlock full credits and more with a Source membership.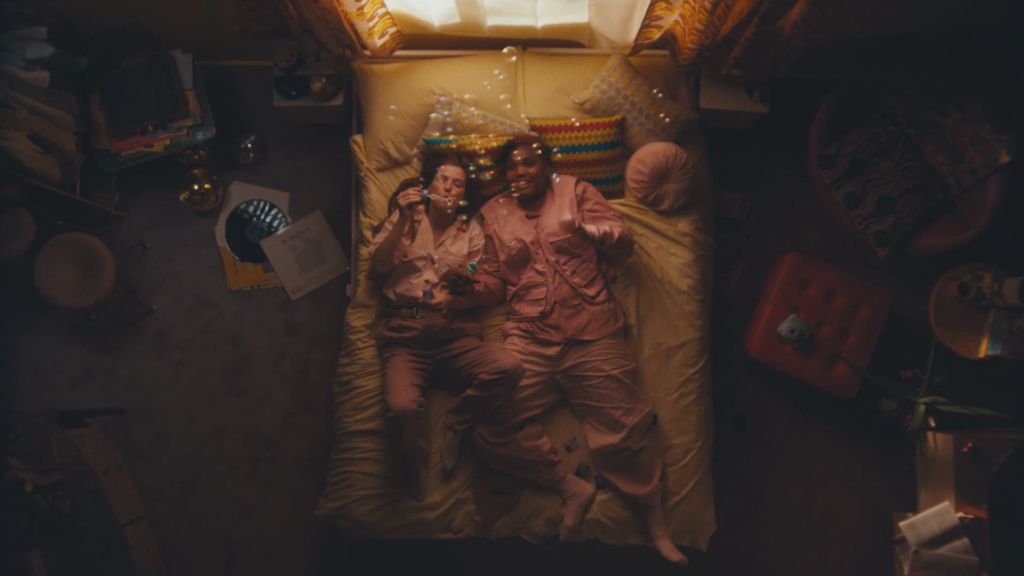 This intimate and stylish new promo for British musician and poet Arlo Parks sees the directing debut of The Coyle-Larner Brothers.
Called Eugene, the track is an exploration of the agony, jealousy and confusion experienced when lines between platonic and romantic love blur, and The Coyle-Larner Brothers have created a delicate and honest portrayal that perfectly brings to life the tone and lyrics of the track.
The Coyle-Larner Brothers, who have just signed to Spindle, comprise brothers Ryan and Ben Coyle-Larner, the latter of whom is more well know as recording artist Loyle Carner.

Parks is a big fan of Loyle Carner's music and his was the very first live show she ever saw. After watching Parks perform they have now spent time on the road together and formed a close friendship, paving the way for this collaboration.
"I was so grateful to be able to work with The Coyle-Larner brothers," says Parks. "They created such an intimate visual that really allows for a million different interpretations - it was a very special moment for me."

You can read more about The Coyle-Larner Brothers in next month's New Director Focus, when the siblings will be explaining how they forged their directorial relationship, their approach to music videos and why they're a perfect partnership.