Work
Beauty in full beam
The spellbinding music video for Luca Wilding's new track Song of Carmen visualises an emotional journey via a dancing woman caught in the headlights of car.
Unlock full credits and more with a Source + shots membership.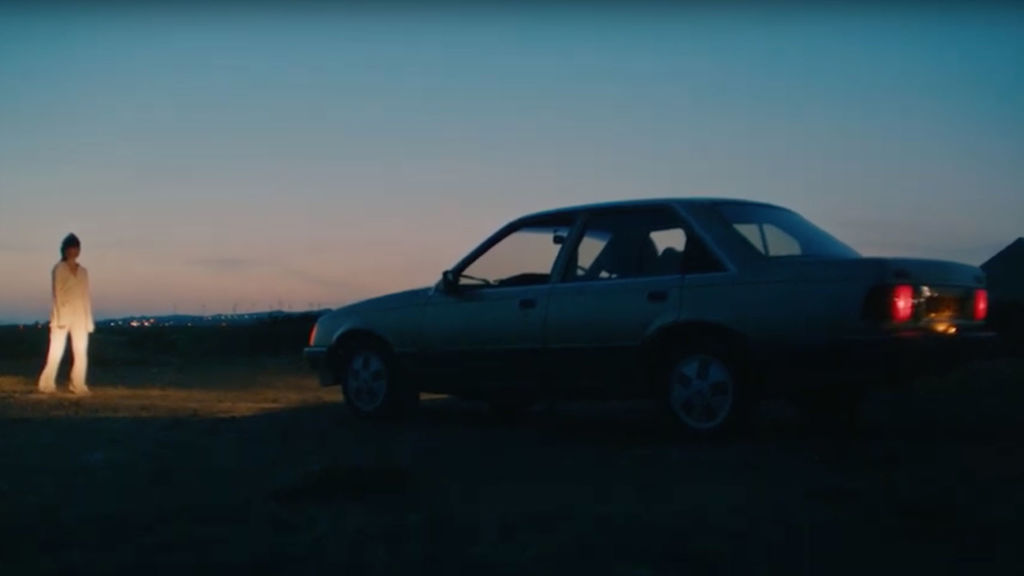 As evidenced by the success of Gogglebox, a UK TV show in which you get to look at people looking at TV shows, there is something strangely captivating about watching people watching things.
This lovely promo, directed by Stuart Langfield for Abbey Records, and produced by You Are Here and MTP, opens with a slow, enigmatic study of a woman sitting in a car gazing through the windscreen.
As we wait to see what she can see, Wilding's heavenly, plaintive vocals build and we pan back to see she is observing a figure, caught in the car headlights, who gradually begins to perform an expressive dance.
Dancer Isobel O'Gormann's flowing supple-armed movements encapsulate the tender emotions of the song, which is the third track from Luca Wilding's upcoming EP, Book of Fate, and explores themes of love, loss and forgiveness.
Wilding explains the woman is watching the spectre of her younger self dancing. "Book of Fate is a collection of songs that centre around the idea of forgiveness. It's about learning that things that hurt us are part of our journey; that sadness, heartache, betrayal are all just trials of the path."
"Someone once told me that if you are able to take the things that would hurt you and turn them into something beautiful, you come always closer to understanding what it means to live."
The film was shot on the West Coast of Scotland during a misty day.