Work
A Touching portrait of touchless times
Director Saam Gabbay documents lockdown life via a virtual birthday get-together.
Unlock full credits and more with a Source membership.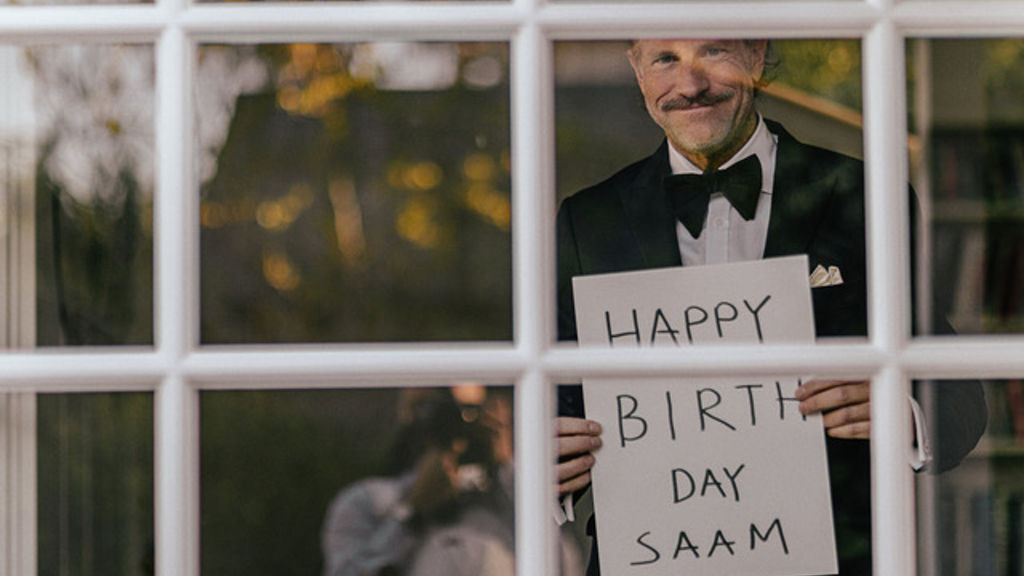 Having your birthday fall in the middle of near global quarantine isn't ideal if you're fond of a party. But Iranian-born, Los Angeles-based director and photographer, Gabbay, managed to make something deceptively simple, but also profound, when he innovated a new way of celebrating.
Instead of his planned shindig, he visited 30 friends and family who were confined to their homes and photographed them through their windows. The resulting series of portraits, titled Touchless Birthday, along with the making of film produced by bGiant, documents an unexpectedly intimate celebration as well as this extraordinary time in our history.
A commercial photographer and director, Iranian-born Saam emigrated to the US as a child. The trauma and loss from this childhood transition made it difficult for him to retain memories. He began photographing as a means of documenting his experience.
Talking about the project Gabbay says: "What I captured was a peek at the life so many of us are currently living. An experience that is both personal and communal. Though we were physically separated by many meters and a pane of glass, the result is intimate. I find that since the lockdown I've been in a state of heightened gratitude, so deeply thankful for my friends, my family, my life. I hope I created a record of this moment to show that in this great global moment of shared vulnerability there is beauty and connection."