Work
A bridge too far
Rapper Berwyn's new promo for the track I'd Rather Die Than Be Deported sees him perform an audacious one-shot stunt on one of London's busiest river crossings.
Unlock full credits and more with a Source + shots membership.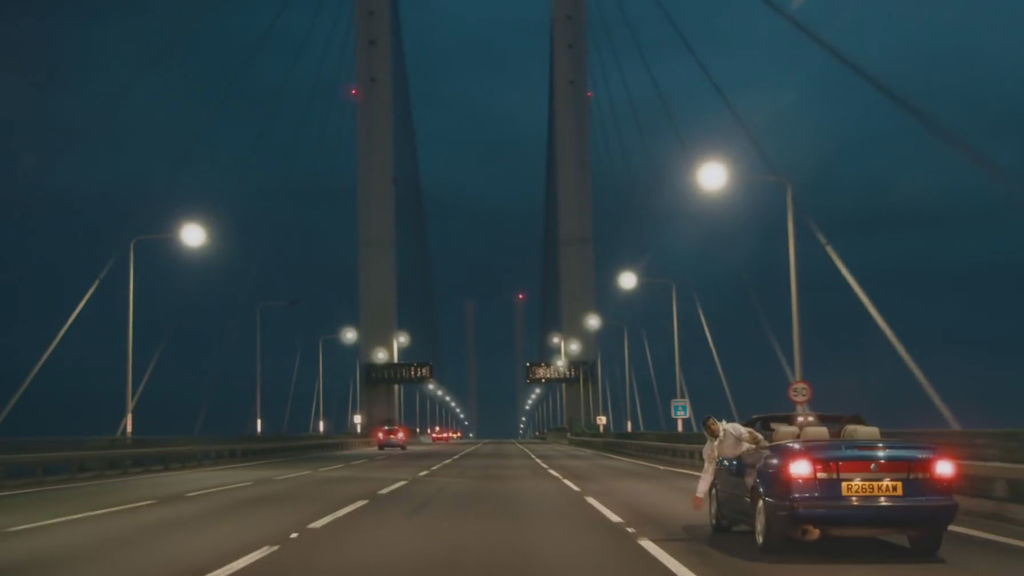 Following on from last month's promo for track 100,000,000, Stink director LOOSE has once again created an engaging video with Berwyn performing in the same car.
The Trinidad-born, Romford-raised singer/songwriter continues his personal revelations of his difficult early life, sleeping in cars and feeling "very much away from home… whatever form home takes."
The film was shot in one day, with Berwyn executing what is virtually a stunt shot as he was perilously leaning out of the moving car. The director wanted to subvert the intimacy and vulnerability of the song's lyrics with the fearlessness and ego that you'd more likely expect from a rapper.
LOOSE describes being blown away the first time she crossed the awesome Queen Elizabeth II Bridge, which carries north-south traffic over the Thames Dartford Crossing, via an elegant cable-supported bridge with a total span of 2,872 metres.
It was 3am during lockdown, so pretty empty. "It blew my mind," says the director, "it's fucking epic and I couldn't believe I'd never seen a video on here before (after delving deeper into the practicalities of this with production and the police... I can see why!)."
The shoot involved a convoy of cars, including Berwyn's performance vehicle, the camera car and another car to keep the lanes clear. "To be honest – it was a pretty sketchy shoot," LOOSE recalls, "we couldn't shut down the bridge so we had to act very guerilla on the day. I had no idea how it would pan out as there were so many variables – traffic, weather, light, car frames. After about 15 laps of the bridge everything aligned and we got the shot!"