Work
Women's Aid shows the terror of tournaments
Manipulating a popular England World Cup slogan, He's Coming Home, from House 337 and Sara Dunlop, is a chilling reminder that domestic abuse can become more frequent or severe during big football contests.
Unlock full credits and more with a Source + shots membership.
Show full credits
Hide full credits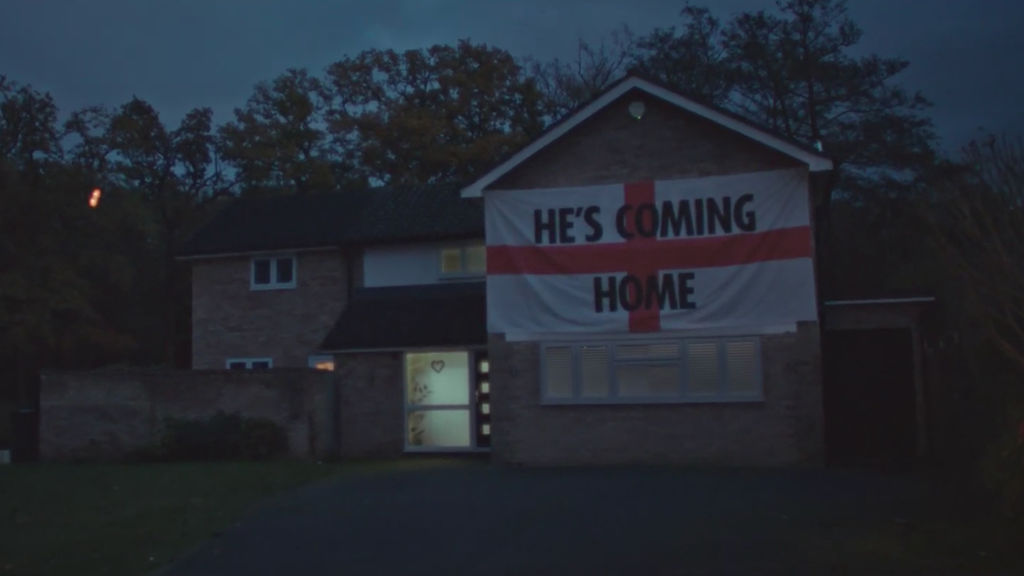 Whilst a World Cup can be a great excuse to dust off the bunting and cheer along your national team, for many women it is a time of fear, where existing domestic violence can increase.
In a chilling new campaign by House 337 for Women's Aid, the fact that domestic abuse can become more frequent or severe during big football tournaments, including the FIFA World Cup, is highlighted in a powerful and foreboding manner.
Directed by The Corner Shop's Sara Dunlop, the unsettling film takes the form of a single tracking shot through a cul-de-sac, showing the flags hanging up outside in support of the national team, while inside people are enjoying the game. However, as we round on the final house, the mood changes; the cheers stop and we see a huge flag that reads, "He's coming home," highlighting the fear and isolation that many women will experience throughout the tournament.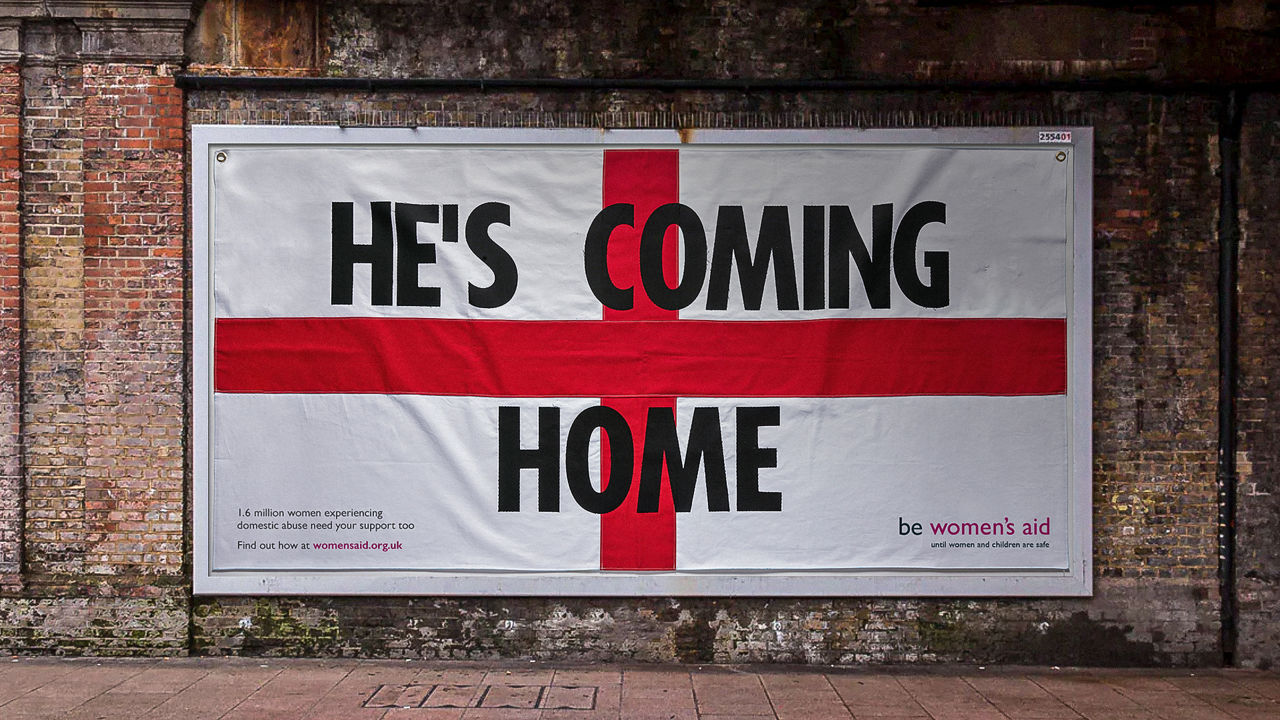 OOH sites across the country will display the 'He's coming home' flag, which was designed by Corbin Shaw, a young artist whose work features hard-hitting words over the St George's flag to challenge stereotypes of masculinity, class and LBGTQ+ issues. The flags will be auctioned at the end of the campaign to raise further funds.
"There is a role to play for everyone in helping to end domestic abuse," comments Farah Nazeer, chief executive of Women's Aid, "and raising awareness of the support available during major tournaments like the upcoming World Cup can help many women living with abusive partners. While domestic abuse is not caused by football, we know existing abuse can become more severe or frequent during big tournaments. We ask everyone to help share this important campaign at a time when many women need to know how to get support."
"During this time as the nation comes together we want to subvert the usual football tropes and shine a light on the chilling fact that for many women it's a time of fear not celebration," adds Christoper Ringsell, Creative Director from House 337. "They need your support too. The visual spectacle of the flag retains its power, but with a new, chilling twist. We want to encourage people to be aware of friends and neighbours in their community and come together to try and end domestic abuse. To seek out tangible things they can do to Be Women's Aid".