Unlock full credits and more with a Source + shots membership.
Show full credits
Hide full credits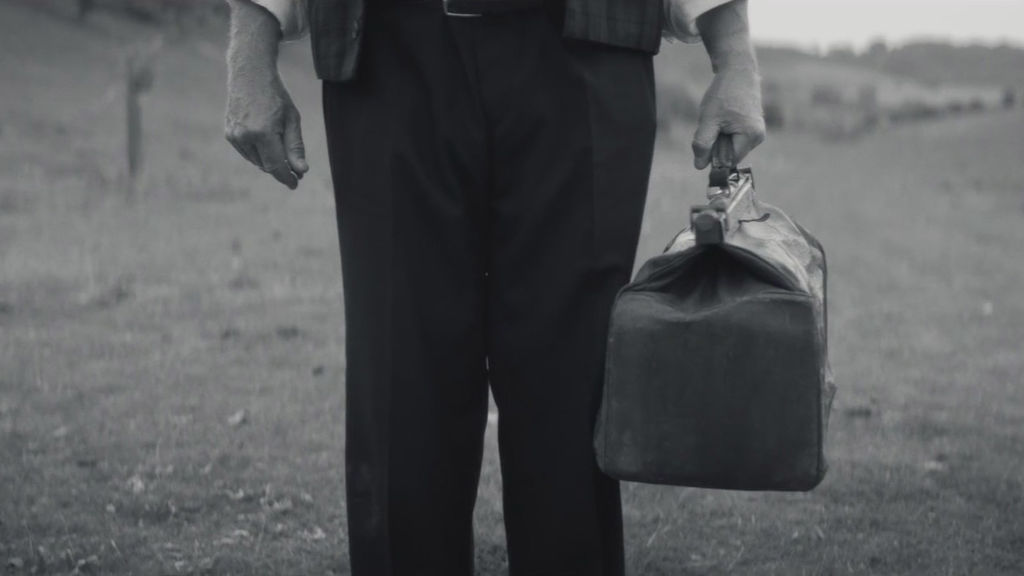 A mournful cello sends ominous chords across a moody monochrome scene; fields of wheat shiver in the breeze; a man in a bowler hat carrying a mysterious bag strides purposefully across the bleak landscape.
So far, so short, in this brilliant pastiche directed by David Dearlove, through Big Trouble Films. Bowler hat man, a fun turn from that master of melancholy, Phil Davis, is joined by a man wandering about looking for a short film (Tom Ashley) who asks him, "so what's the deal with the bag?"
"It's a metaphor; an analogy," replies Davis.
A perfect pause, then "I've no idea, I'm just carrying the bloody thing."
As sheep bleet plaintively around them, the duo go on to drop industry jokes about branded content, plug the film's only sponsor – the Taj Mahal curry house in Crawley – and there is – literally – signposting of the obligatory 'arty wide shot'.
Produced by Neil Linpow, it's a polished production, edited by Joe Guest at Final Cut, with cinematography from David Bird, post from MPC and an excellent original score by Lennert Busch that perfectly drives the sense of a drama undercut by droll irony.