Work
Sky zeroes in on the environment
The moon pays a visit to Earth in this beautifully realised spot for Sky Zero that reminds us about the importance of making small changes in our behaviour to combat climate change.
Unlock full credits and more with a Source + shots membership.
Show full credits
Hide full credits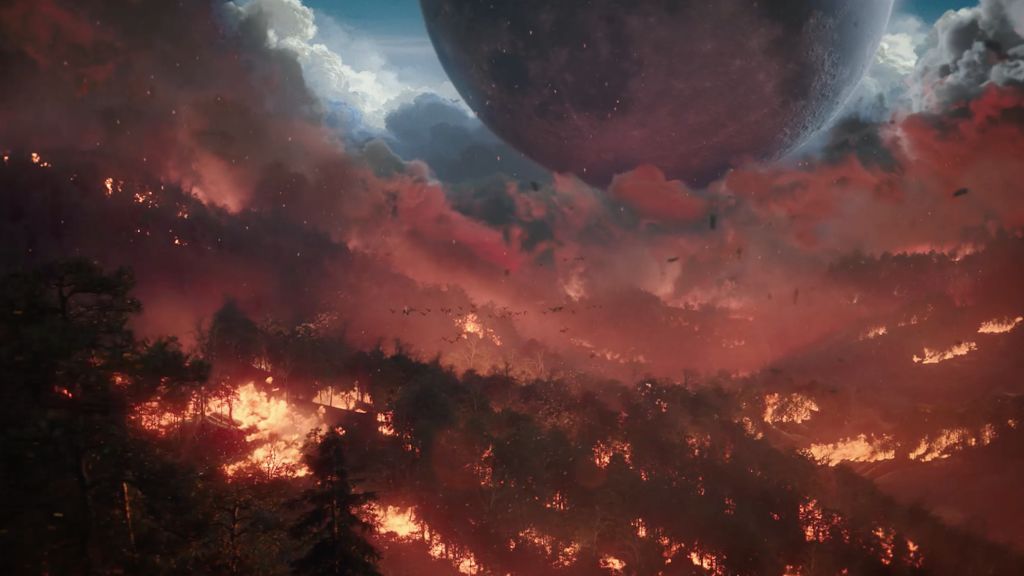 This new campaign from Sky Zero is a beautiful look at planet Earth, but also a stark reminder of the damage we're doing to it on a daily basis.
Sky Zero is the overarching brand for all the activity Sky undertakes to help reduce the effects of climate change, from its own corporate commitments, its partnerships with WWF and COP26, as well as the programming it makes to raise awareness of environmental issues.
Created by Engine London and directed by Pete Candeland through Partizan Studio, the 60-second animated film, called The Day The Moon Came To Earth, is inspired by the Overview Effect, a term to describe the profound experience astronauts have when they see Earth from space for the first time.
The idea of the campaign is to remind people how magnificent Earth is and thereby renew enthusiasm for making small changes which will contribute to slowing Earth's temperature rise and, at the same time, raising awareness of Sky's own pledge to achieve net zero carbon by 2030.
As a founding member of AdGreen, the initiative aiming to reduce the impact of the advertising sector, Sky ensured the film was created in full 3D/CG animation using low emission tech and carbon off-setting so as to be a fully net zero carbon production. A marathon 20-week animation schedule included concept art, layouts, character design, modelling, lighting, animation and painstaking water simulation across multiple landscapes. All of which had to be as awe-inspiring as the real thing.
We wanted to do something 'timeless' and create a poem through our visual storytelling and landscape painting.
"The rage and despair at the effects of climate change are understandable, but they are not enough," said Leon Jaume, Executive Creative Director at Engine Creative. "To affect positive change we instead chose the motivation of hope. We wanted to remind ourselves we live somewhere wonderful that can still be saved, and to see ourselves through fresh eyes. So, we turned to our long-term neighbour, the moon, and imagined how she might respond to seeing Earth up close for the very first time."
"I found no trouble finding inspiration for this film. The world we live in is, of course, an inspiration above all else, and the beauty of our home is best enjoyed in person," added Candeland. "So, without travelling all over the world to enjoy each location, we found the next best lens to view the world through; landscape painting. We brought the painter's point of view to this film, taking careful consideration of light, atmosphere and colour. We wanted to do something 'timeless' and create a poem through our visual storytelling and landscape painting that also felt fitting as an applicable message to our current situation. It was an absolute pleasure to be involved and put my mind to something of such significance."