News
PURO MGMT launches
PURO MGMT is fostering the new wave of Italian creative talents, giving a fairer and more transparent approach to artist management.
PURO MGMT is the new artist agency developing, managing and promoting some of the best Italian talents at home and abroad.
The company represents emerging and established Italian creatives, regardless of race, age, gender identity, sexual orientation and ability, becoming a solid point of reference for international brands and agencies.
PURO MGMT offers management services for creative talents working in the advertising, music and fashion industries, with the clear aim to to prioritise their creative freedom. The agency currently features a growing number of well-known and up-and-coming directors, cinematographers and editors on its website. However, over time PURO MGMT will expand its selection to include photographers, composers, digital artists, illustrators, production designers, costume designers, stylists, hair & make-up artists. Production companies and brands will easily be able to browse through the names on the agency's website and even create shareable video playlists to facilitate their search. Through a growing number of creative roles, PURO MGMT provides a thorough overview of the contemporary Italian creative scene.
Unlock full credits and more with a Source + shots membership.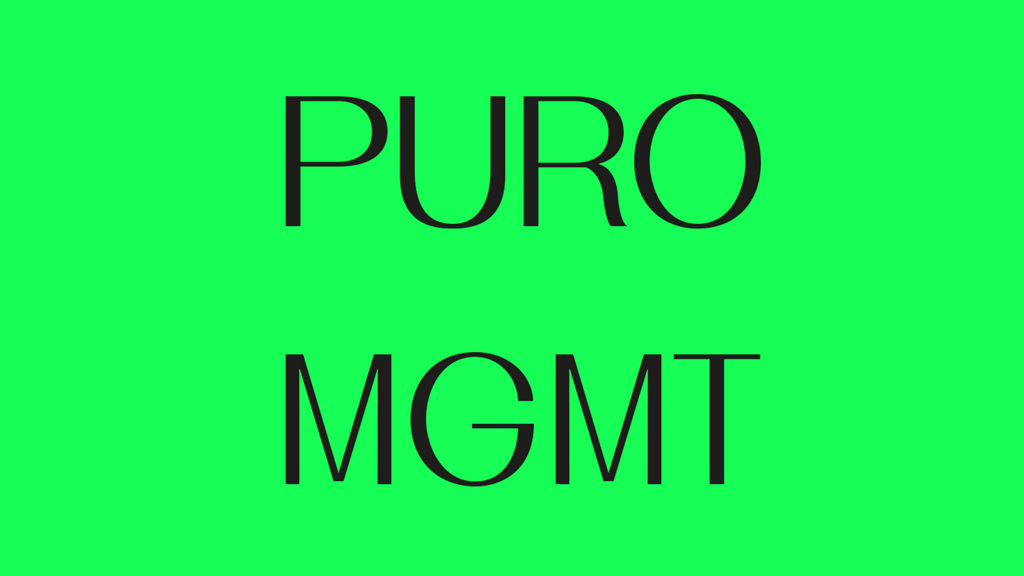 Founded by prominent Italian directors and cinematographers, PURO MGMT was born out of the need for talents to be represented fairly and for their work to be valued and respected. The name translates into English as pure and is meant to embody the agency's core values based on ethics and mutual help, improving relationships within the industry and realigning existing power dynamics. A new format within the Italian creative scene, PURO MGMT develops and maintains a trusting relationship with its roster of artists, guiding and supporting their individual, professional journeys. Specifically, the agency also provides guidance to underrepresented voices with no experience by offering valuable shadowing opportunities.
In addition to commissioned work, PURO MGMT will guide the represented creatives throughout their career by crafting long term strategies as a way to fulfil their potential. This includes support in the production and promotion of passion projects, as well as partnering with other talent agencies from the TV and Film industries. The agency will also ensure that the talents are promoted across the national and international market via its social media channels, as well as online media, festivals and awards.
Over the next few months, PURO MGMT will engage in a series of new activities and partnerships aimed at supporting creatives and creating networking opportunities for industry professionals, including live screenings and the launch of a digital and physical art gallery.