Work
Oreo's standing support of the LGBTQI+ community
This short piece of branded content honors queer people and families all over the world, sharing a story of coming home and finding both silence and support.
Unlock full credits and more with a Source membership.
Show full credits
Hide full credits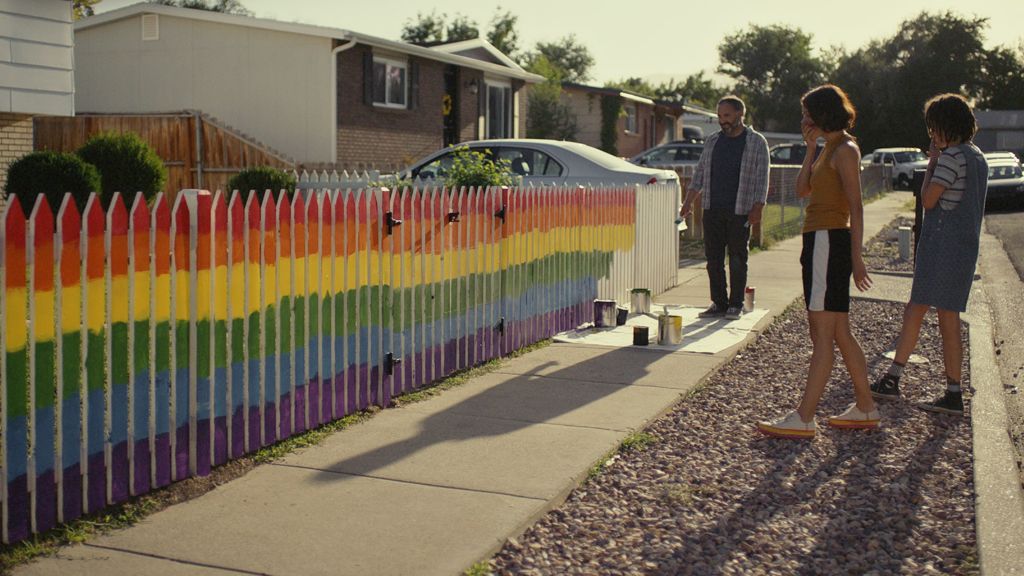 This stunningly shot, short film from 360i is full of domestic bliss and tension; Proud Parent is a story of acceptance, love, and the things unsaid.
As a young woman brings her girlfriend home, presumably for the first time, she navigates a rocky relationship with her father. Even though nothing is said, the glances exchanged between mother, daughter, and father tell a story that feels very real and embedded in the current cultural moment. As the story goes on, and the young couple exists in the same space as her parents, it becomes more and more clear that there's a lot being left unsaid. At the end of the film, the father reveals that he's painted the front fence to imitate the rainbow Pride Flag, letting the gesture say to his daughter what he couldn't say out loud.
An emotional journey that touches on a lot of the struggles that young people have when coming out to their family, Proud Parent is a sweet, kind demonstration of love without bigotry, judgment, or question. Directed by Cole Webley of Sanctuary Content, the film precedes the release of limited-edition rainbow-filled Oreos. In order to authentically capture both the love between the main characters and the importance of family, members of the queer community were central to the production crew, talent, music composition, and editing.