Work
Maths-themed stories add up to a win
Part of MailChimp Presents Support the Shorts, this quartet of gripping, animated stories from refugee communities has won the SXSW Special Jury Recognition prize.
Unlock full credits and more with a Source membership.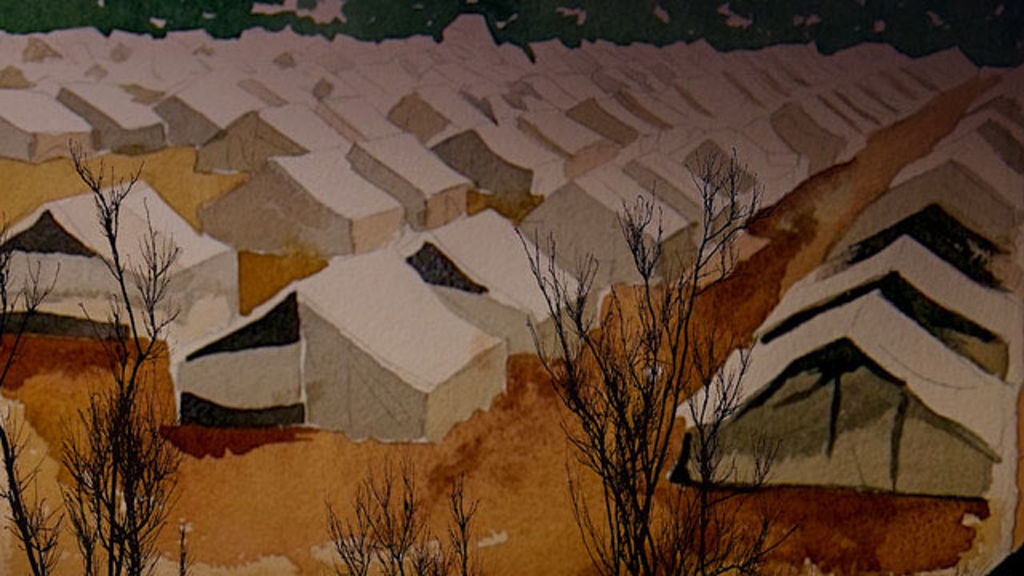 Risking two lives to save one, that's Coup d'etat Math," says the narrator in the first of these beautifully realised films, which have all been written and directed by Sai SelvarajanLucky Post.
With added poignancy for those of us in lockdown, the first tale depicts a couple who, when the woman goes into labour, must risk all by venturing out during a curfew in the midst of a violent coup.
Using a motif of numbers to link them, each of the four stories that make up Coup D'etat Math have distinct visual styles, using mixed media to tell heartrending stories of pathos and human resilience. Selvarajan collaborated with fine artists Amanda Selvarajan, who created the exquisite watercolour paintings, and Olivia Saldivar, who contributed the illustrations and wood cuts.
The film was justly awarded Special Jury Recognition: Texas Short at the SXSW film festival, which cancelled its in-person event due to the coronavirus pandemic. In his online acceptance speech, Selvarajan said: "I'd just like to say to all the immigrants out there keep fighting, your struggle is our struggle. And lastly, please, everyone stay strong out there. Hope is a very powerful word. Keep hope alive."