Work
Jar head
Felix Umarov directs a nutty promo for GONE.Fludd expressing the loneliness of a pop star who ain't got no body.
Unlock full credits and more with a Source + shots membership.
Show full credits
Hide full credits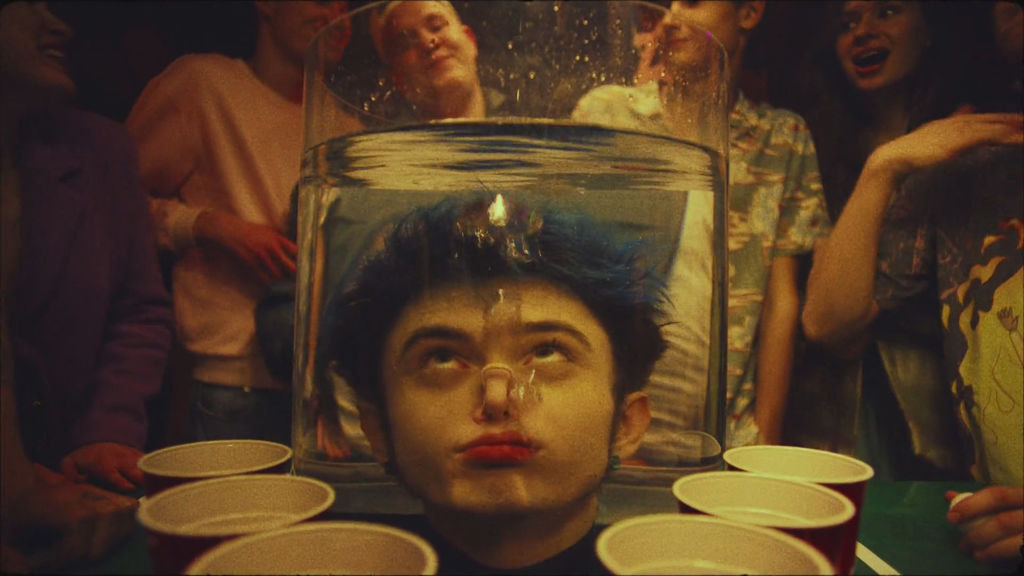 While being off your head at parties can be fun, being off your body can be tricky. Hedonism being much easier to enjoy if you have a corporeal entity to trash in the process.

Such is the plight of the hero in this utterly crazed video for the Russian rap star GONE.Fludd's hit Pacany II.
Produced by Bureau Working Title and Spot Film, the video sees our hero coping rather well adjusting to the fact that he's been decapitated during a car crash.
Despite the fact that he's reduced to nothing more than a head in the jar, his trusty mates take him to a party where he valiantly attemps sex, drugs and rock and roll without the benefit of the usual body parts.
Umarov explains the film has a deeper symbolism in that the glass jar is a metaphor for the fame that surrounds the artist, separating him from his friends. Ultimately he ends up losing his jar and gurgling away in an aquarium to a crowd who can't hear him.
Pop trivia fans might be tickled to know that the Russian rap star – real name Alexander Alexandrovich Smirnov – chose his pseudonym in honour of the medieval English mystic and musicologist Robert Fludd.