Work
Greenpeace casts a spell on loggers
Drawing on an ancient and guarded tradition, the old-growth forests of Romania are protected by a witch's powerful curse.
Unlock full credits and more with a Source membership.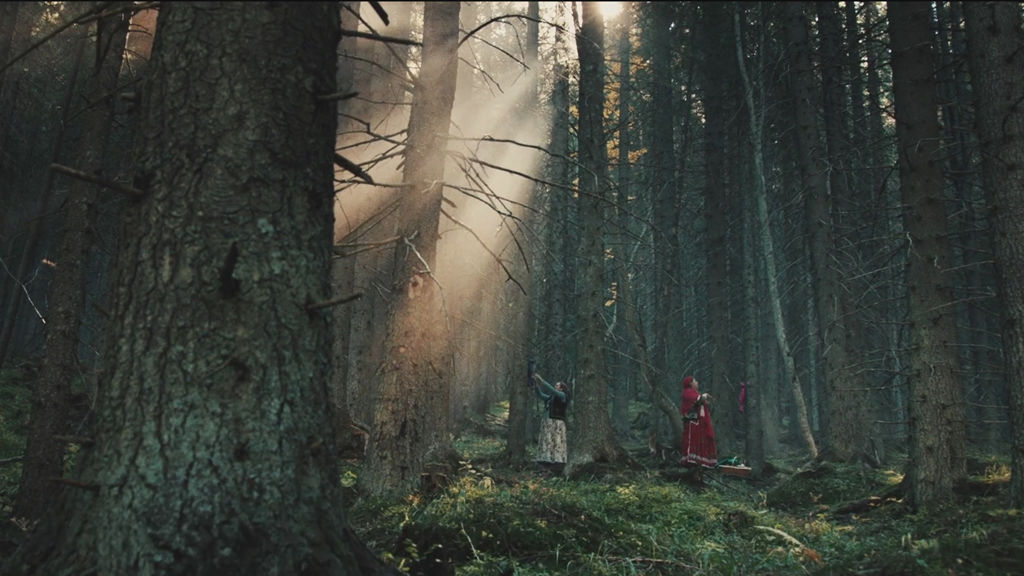 Romania is one of the last places in Europe where old-growth forests still stand. It also happens to be a country that still respects witches and witchcraft, with some of the most powerful people in the nation influenced by the reputation of sorcerers.
Excluded from the witch-hunts that destroyed folk culture during the European wars on religion, the practice of witchcraft has thrived in Romania, with generations of women teaching, learning, and engaging in the study of magic. Greenpeace, well-known for their bold and provocative stunts, have employed popular Romanian witches to curse the loggers who would destroy their forests.
The women walk through the forest, speaking about its power, its importance, and how they draw energy from the trees. Dressed traditionally and speaking Romanian over drums and woodwinds, the dynamic is haunting. These are old forests and they do not belong to anyone.
The witches curse the loggers. They curse the people who would raid their homeland of its resources, who would kill beautiful things. They give hope to the people, strength to the politicians who pass laws, and establish themselves as authorities and keepers of their own world. Greenpeace gives the witches the spotlight so they can take back their power, charging their curse with every view.