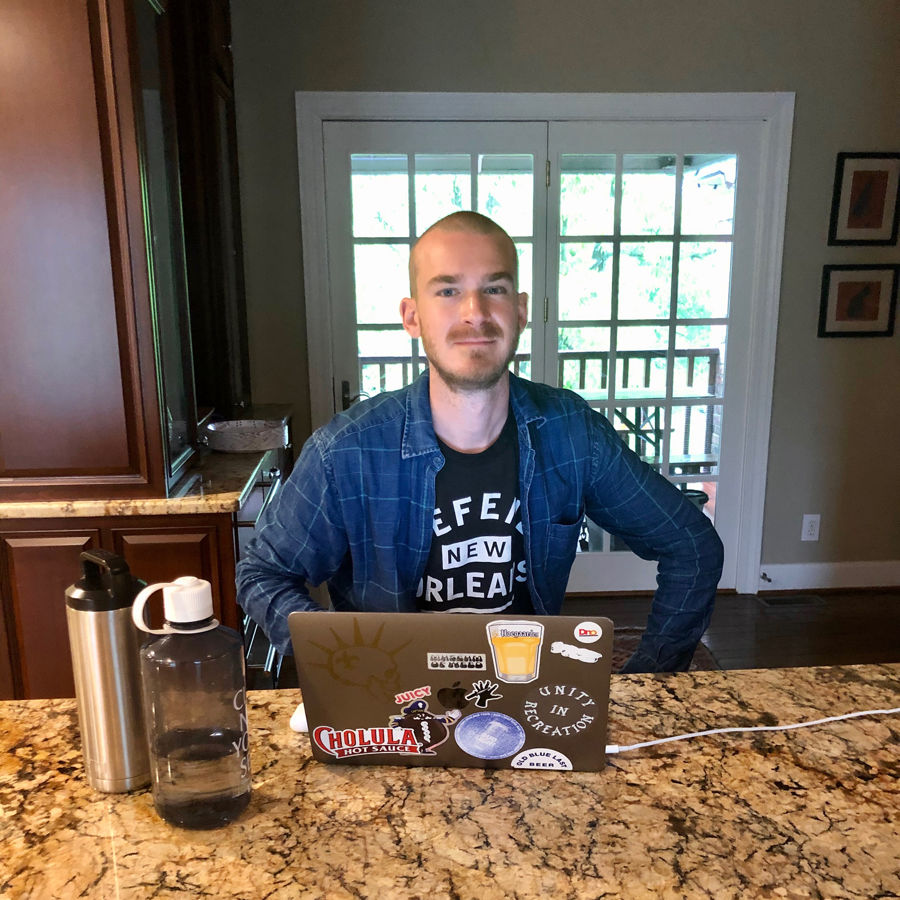 Inspiration
Five Questions from Quarantine: Tyler Pierce
The Virtue Creative Director tells us how wordplay is worse with his wife, how important it is to spend some time with The Chemical Brothers and reveals that he's a big fan of Bills.
What's your self-isolation set-up at the moment?
Kinda like a mullet.
Right now my wife and I are in limbo between New York and Louisville visiting family.
So New York is my business in the front or has been for a few months. And Louisville is my party in the back for the next few weeks with some bourbon, some fresh air, a neighborhood cul-de-sac and our nephew.
But I'll be honest, all I need is my YETI thermos, wifi and my phone.
Not sure I even need email these days with how much I'm on my phone a day and Slack.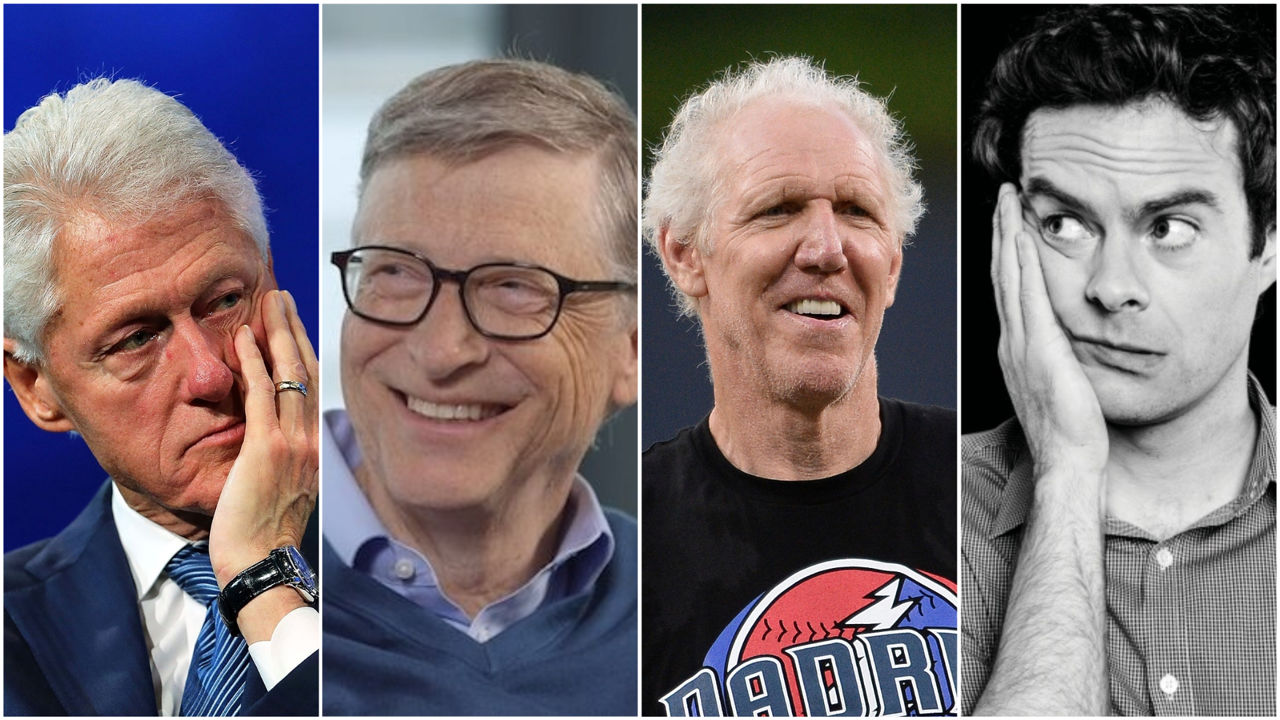 It's lockdown; aside from your family, which four people, past or present, would you most like to be quarantined with?
Bill Clinton, Bill Gates, Bill Walton, and Bill Hader.
I can get political, purposeful, a little high and have a good laugh.
We need entertainment, what's your favourite short film?
I'm a music video head - a lost art IMO - so not a true short, but The Chemical Brothers We've Got to Try, is pretty great, five minutes of stupid, stupid fun.
Unlock full credits and more with a Source membership.
Show full credits
Hide full credits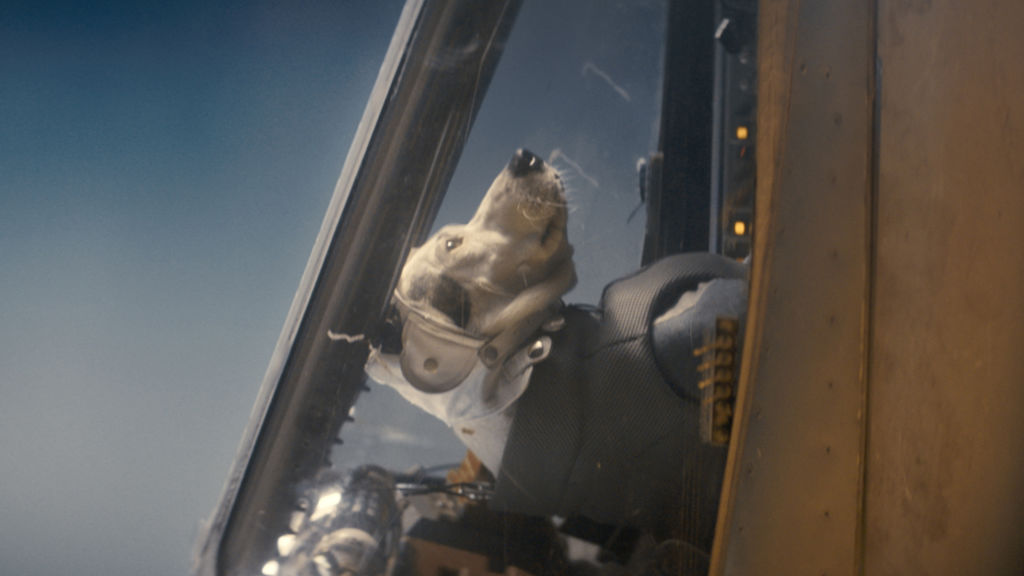 You've completed Netflix. And Amazon Prime. And Disney+. It's on the hard stuff; board games. What do you pick and why?
So hard. So, so hard.
I would normally say Scrabble, but my wife destroys me at it. And without fail digs at me, "...you're the writer...why can't you beat me?"
But Codenames it is! Can't get enough of it.
Fun, muli-player, pretty fast once you get the hang of it, not to mention you can let it ride a bit and risk it all.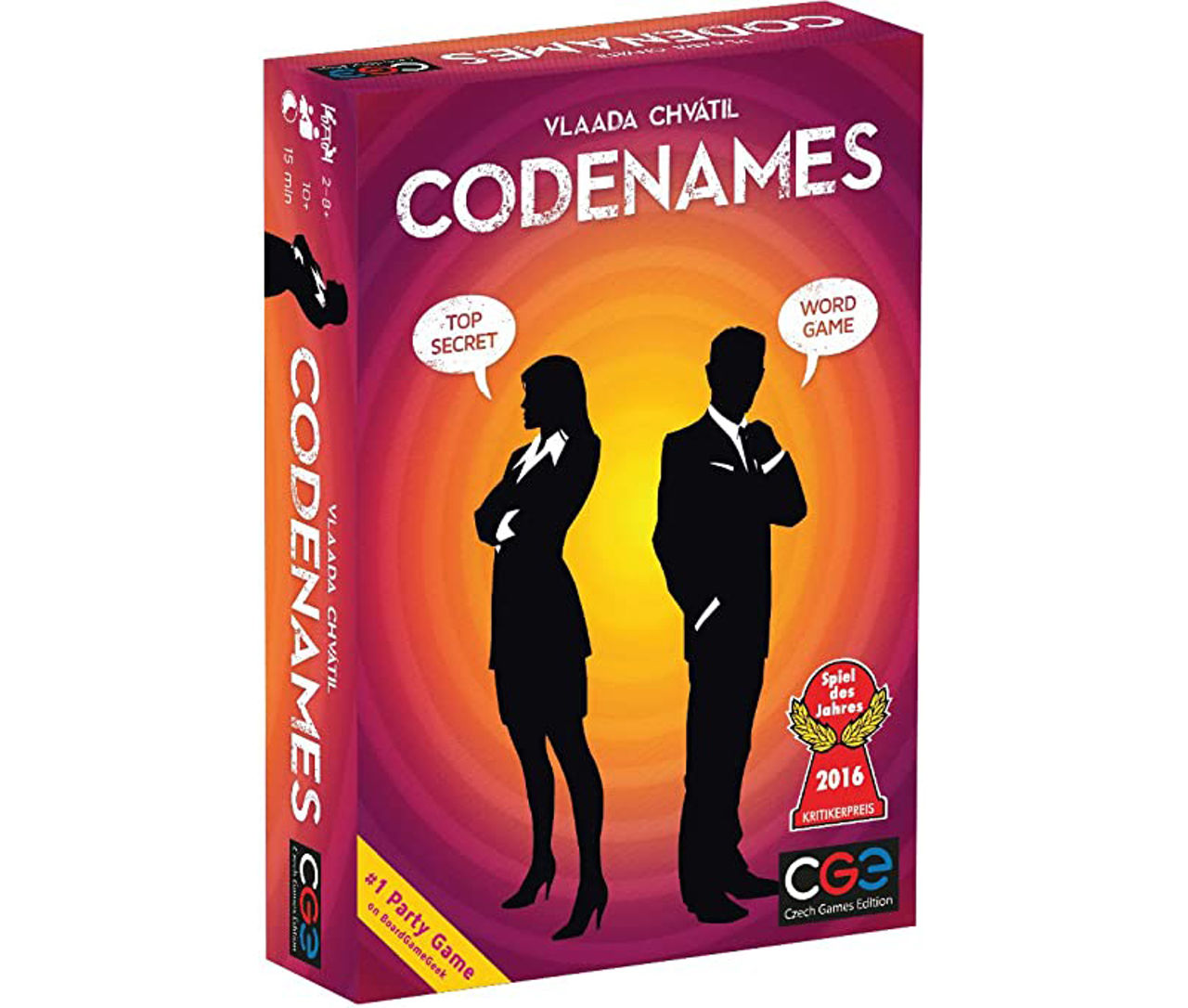 On a serious note, how do you think this situation will impact you individually, and the industry as a whole?
I don't like to talk about myself, but I've got to say, being an early bird and office junkie amongst other things, this event has taught me to back off A LOT and give people space. Because frankly, for creative people, we need that space to thrive.
During all this, I've been blown away by the efficiency I've seen in people. I've been blown away at how well we can do edits, talent briefings, flame sessions, mixings, recordings and working with new vendors remotely.
At times we've been fast, like real fast, maybe too fast
At times we've been reactive, like real reactive, probably too reactive.
It's batshit, but reminds me why I love this whole mess.
But I can say with certainty, this whole event has taught us that anything is possible. It really is, as cliche as that is. I can also say with certainty, that great work will come out of this, great work that is not only creative, but also really, really fucking efficient and effective.
The most fun I've had during all this since I'm a glutton for pain and punishment has been new business and pipeline work. We've been lucky to bring on new clients through all this, and have done a 180 with our normal new business process and are speed dating prospective new clients with our 9 to 5 Program.
We started inviting clients and prospects to share a challenge with us over morning coffee and our team spends the day generating valuable, vetted solutions in time for 5 o'clock refreshments. How it works is the client and Virtue define a specific 9 to 5 day and we allocate a strategy & creative team best suited to work with the brand.
We consult experts and leverage top talents from VICE Media Group to pair insight with an urgent execution. The client is provided with a lunch check in during the day and an evening presentation of the proposed solutions with a favorite highlighted.
It's batshit, but reminds me why I love this whole mess.