Work
E.T. phones home for the holidays
In a blockbuster commercial for Comcast/Sky (depending on your region), Lance Accord shoots the closest thing we're likely to get to a sequel to Spielberg's family masterpiece.
Unlock full credits and more with a Source membership.
Show full credits
Hide full credits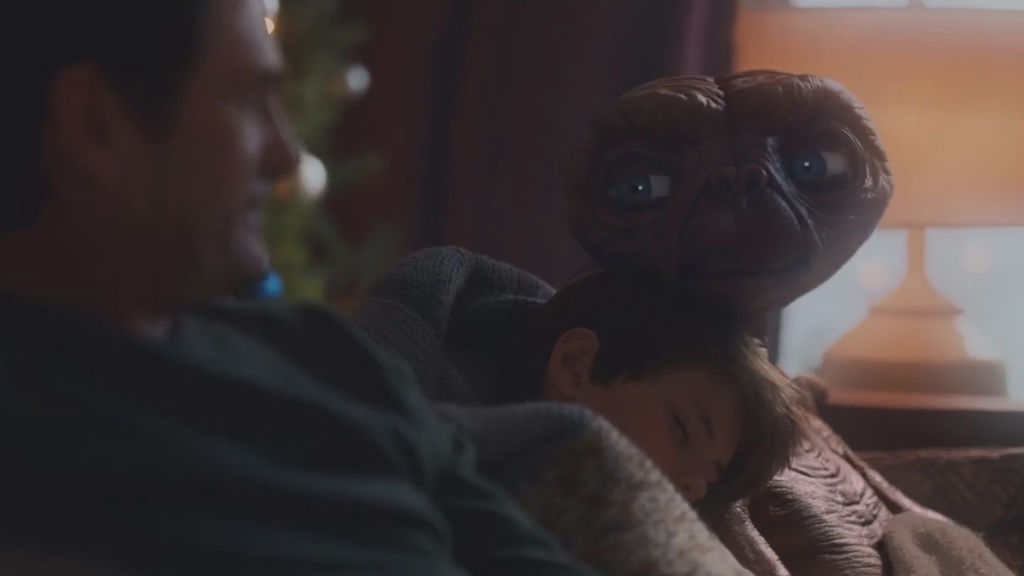 Just when we thought all of the holiday spots had been released, Xfinity/Sky bring out this humdinger to tug firmly on our heartstrings all over again.
Reuniting everybody's favourite extraterrestrial, E.T., and his Earth-bound best bud, Elliot, Lance Accord's painstakingly crafted sequel to Spielberg's classic movie hits all the right notes (including John Williams' soaring score) in maintaining authenticity with its predecessor.
Chock-full of nods and touches from the original (Reese's Pieces still a firm favorite, Elliot's plant-care needing a psychic touch up, a red hoodie passed between generations), the film triumphs with its clear love and devotion to the source material, and in bringing the long-lost face of Henry Thomas back to our screens.
The film marks the first time that Comcast and Sky have collaborated on a creative campaign, with the fully transatlantic ad launching simultaneously in both the US and UK. Cited as "a defining moment in terms of how Sky and Comcast will work together creatively moving forward", the spot was originally created by Goodby Silverstein & Partners in the US with a team from Sky's in-house creative team flying out to Canada to advise on the shoot – predominantly with the script treatment.
The result is a nostalgic trip, a touching reunion and a real winter warmer all wrapped into one; a late Christmas present we're pleased found its way to us.
Above you can see the US Comcast Xfinity-branded version of the spot, and below the UK Sky TV version.
Unlock full credits and more with a Source membership.
Show full credits
Hide full credits