Work
Bree Runway wants to know your PIN
Bree Runway's genre-blending doesn't just apply to music labels; her new music video is a sci-fi fantasy futurism parable of control, ownership, and vision.
Unlock full credits and more with a Source membership.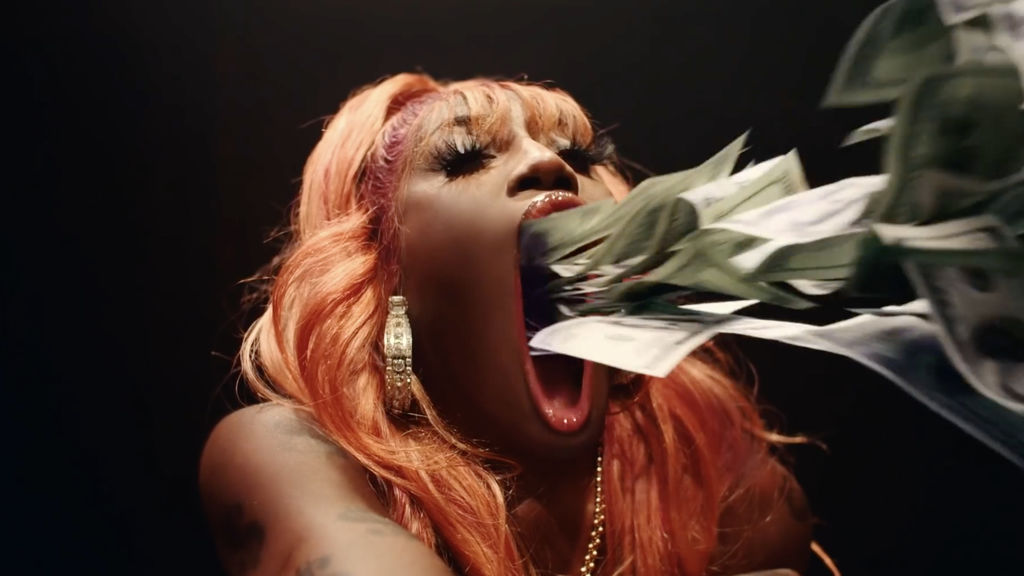 As Bree Runway combines dystopian visions of the future, creating a space where men are not in control, and women determine how they are seen, viewed, and paid.
There is no male gaze in ATM. Instead, at this gentleman's club, men's heads are replaced by ATMs, a vast sea of bank accounts and money machines in the place of men's heads. For Runway and her cadre of cabaret dancers, that's all that matters. They're there to work, after all. It's a statement of ownership over her own body and image. ATM is provocative and exceptional as it consistently reminds men that there is an exchange taking place while watching the video (and presumably, earning money for Runway as they do so).
The visuals are strange, the video is daring, and the ending is bizarre. Runway delivers on her anti-colorism commitment by prioritizing dark-skinned dancers and actors and never compromising her vision of a future where she has control. Directed by the young talent, Lucrecia Toarmina of Friend productions, the piece doesn't backtrack on the message, keeping the male gaze firmly in the real world, and out of the music video