Work
Bracos/Vela examines what remains
Turning a personal tragedy into art, L'Homme Statue dances in the ruins of his apartment, which burnt down two days before filming began.
Unlock full credits and more with a Source membership.
Show full credits
Hide full credits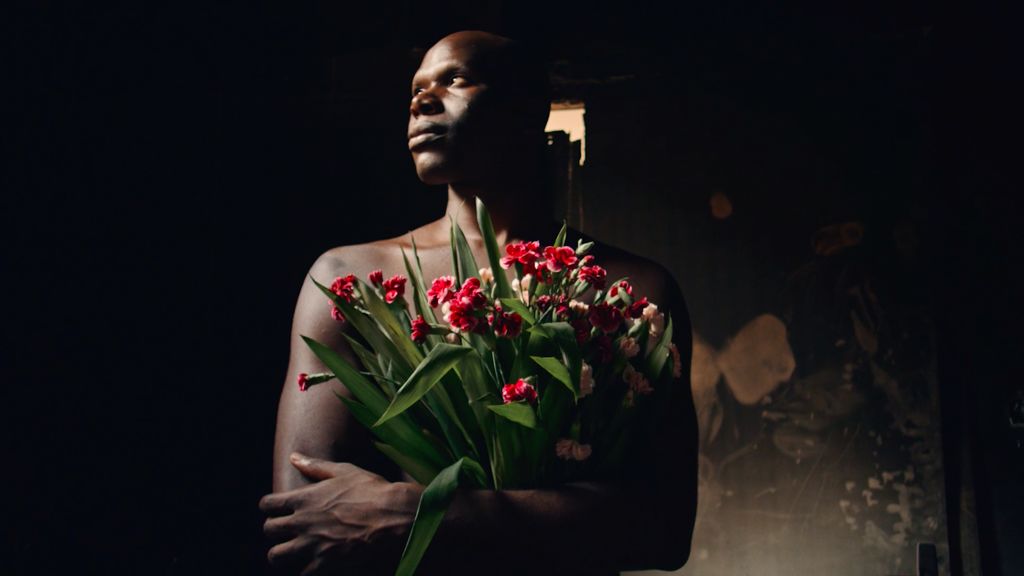 Setting the entire video at the site of the burnt-down remains of the artist's flat, Bracos/Vela (which translates to Candles/Arms) is a haunting portrait of a home and a life.
Previously well known for his choreography, dancing, and performance art Bracos/Vela is Loïc Koutana's first venture into music, under the name L'Homme Statue. The mythical soundtrack is a haunting companion to the bared bones of the apartment where Loïc and his partner, Raphael Lobato, lived until a candle accidentally set the entire flat on fire. With strange movements and the prone body of Raphael on the ground, the film is a raw nerve.
With cut-out collage effects scattered throughout the film, Douglas Bernardt captured the disjointed nature of the fire without showing anything alight. The sun frames Loïc's face as he clutches beautiful, vibrant carnations, his body stretches in exaggerated poses, and the city melts around his profile. These additions result in an inquisitive film that examines and picks apart the artists' frame of mind while still recovering from the loss of everything they owned and took comfort in.
Supported by Stink Films, Koutana and Bernardt were able to pivot concepts quickly, filming a tribute to the life that was destroyed, and the lives that were spared, during the tragedy. Shooting for a mere four hours, the result is a beautiful homage and a terrifying reminder of the power of nature.