Work
Apple takes vertical slices of cinema history for new short
Whiplash and La La Land director Damien Chazelle risks the rage of cinephiles by shooting a 9-minute, genre-swapping short in *gulp* 9:16 aspect ratio...
Unlock full credits and more with a Source membership.
Show full credits
Hide full credits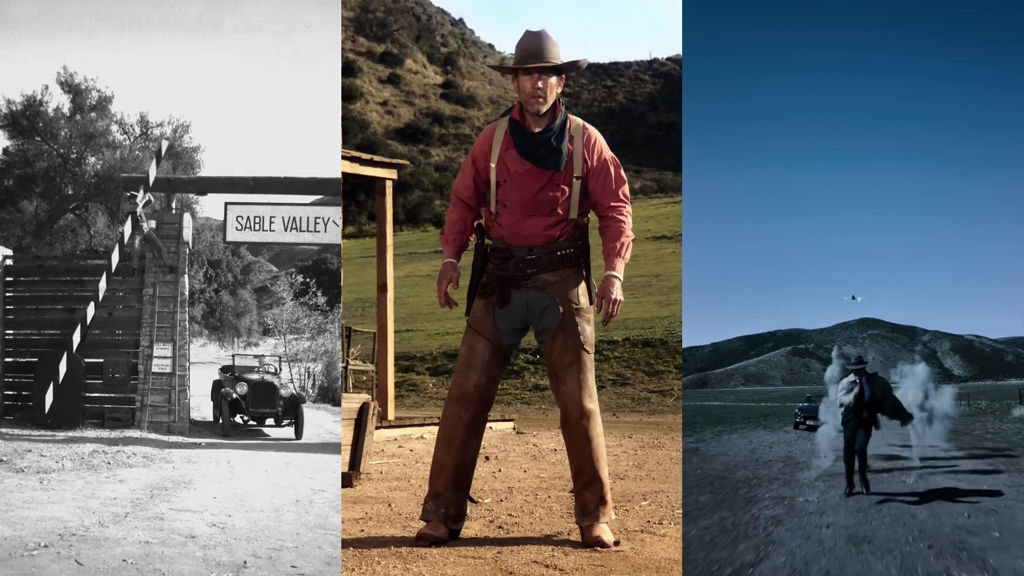 OK, cinema purists might want to look away for this one. Or, considering the theme, you might want to look towards it. Well, you can decide, but whatever you choose, you won't be able to look far either side of it...
Continuing the brand's on-point Shot On iPhone campaign, in which filmmakers are pretty much given creative freedom to use the handheld as they wish, Apple's latest film takes on a bugbear of pretty much every cinephile in the world - the dreaded Vertical Cinema.
Thankfully, the creative team seem to know the ire 'portrait shooting' inspires, so cheekily take us through a revisionist history of movies with the aspect ratio flipped, from silent film shenanigans to blockbuster stuntary.
With a charming turn from seasoned stunt performer Tom McComas, and filled with little touches that will make any film fan yelp with glee (and the occasional moment of unexpected self-sacrilege - who knew westerns could look so good in this format, *yikes*), this entertaining short from Superprime's Damien Chazelle - yeah, Whiplash, La La Land, and First Man's Damien Chazelle - yet again proves so fun, handsomely shot and well-crafted that you forget that it's effectively a tech demo.