News
Young directing talent Tom Clover joins the Sticker Studios roster
Plus learn how to make the perfect chocolate choice in Clover's new Ritter Sport ads.
Director Tom Clover realised he wanted to work in commercials after entering the Kodak Commercial competition at university (UWE). Eight months after he enrolled into 'Directing Commercials' at NFTS graduated from the NFTS and now he's at Sticker Studios.
Clover will be bringing with him an exciting selection of work, adding even more colour to Sticker Studios catalogue. Clover says: "It's a really exciting time to be joining Sticker, I really felt their trust on the last job we did before I was on their roster, they could have easily gone for someone bigger and more established. Looking forward to creating more work with them and also Luke and Harley are just lush!"
Having just joined Sticker Studios, Tom Clover's new work for Ritter Sport has left us with a brand new perspective on chocolate: sustainability, ratio, and the special place it holds in our lives.
Unlock full credits and more with a Source + shots membership.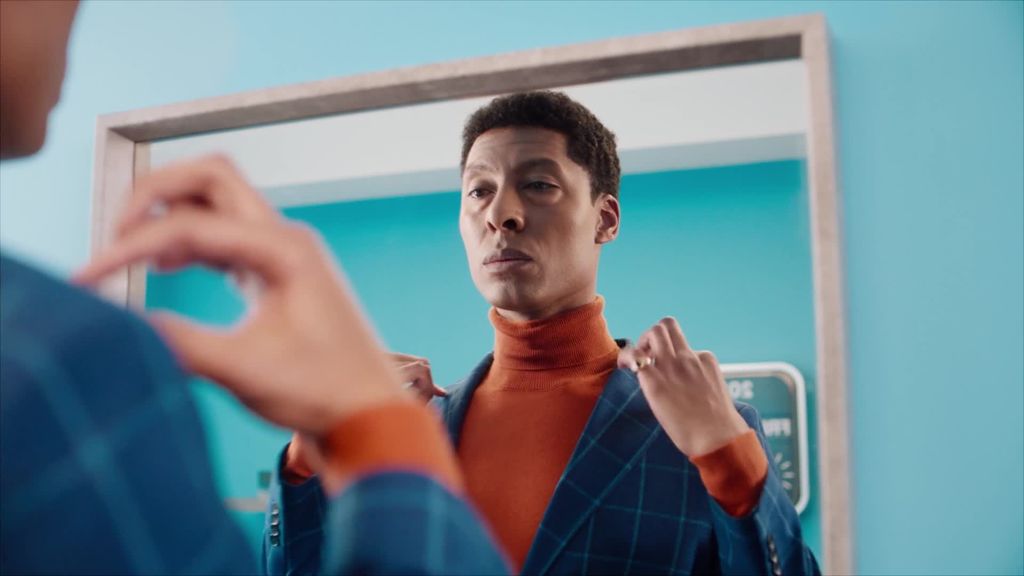 In one of the films, Ritter Sport employee Wolfgang Taschmann explains the importance of chocolate fitting into our lives with exact precision: a 1:1 ratio to be exact. Besides being insightful, the film amuses us in the way it makes us reconsider our choices in chocolate.
Clover tells us about the comedic element, stating, "I honestly laughed so much when I read the scripts, each character was just so weird, I loved it. The casting was super rigorous, I never thought I would have spent a whole day watching a middle-aged woman climax to biscuit crunches but I really did. I tried to create a space for the actors to play around, they brought a lot of the humour in their own details so it was important they had the right environment to explore. I wanted to get memorable performances but also build this super wacky world around it all whilst finding some interesting ways to shoot it."