Inspiration
Vincent Lammers: A few of my favourite things
The Ambassadors Creative Director and Partner talks us through quirky items from around his workspace, including some top-notch 3D prints, a whole heap of crayons and an intricate miniature living room.
For our latest Favourite Things, we chat to Vincent Lammers, Creative Director and Partner at Amsterdam-based creative production studio Ambassadors.
After joining the studio in 2009, Lammers was quickly recognised for his quirky animations and love of character-driven storytelling, working across 2D and 3D animation, miniature sets and motion design on projects such as award-winning Dutch favourite Creatures of Habit for ASN Bank.
Here he takes us through some of the quirky items from around his workspace, including some top-notch 3D prints, a whole heap of crayons and an intricate miniature living room.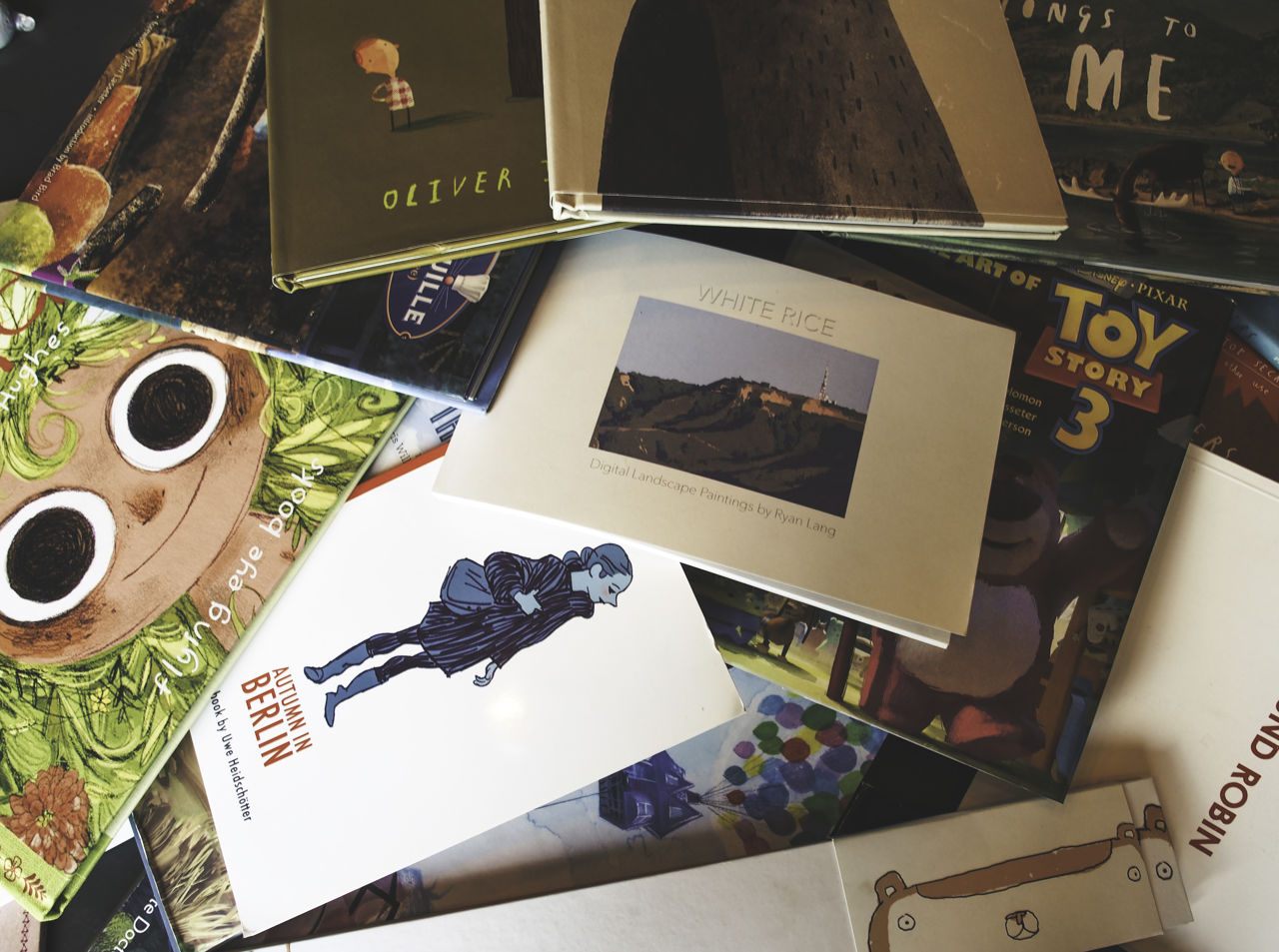 The Books
I have a big personal collection of books, lots and lots of books. Ranging from art books, comics, children books, design books, anything really. They are scattered all over my desk and around the studio.
I have always had a fascination for picture books, telling a story successfully without words is incredible to me and something I strive for in many of our films and projects. The ability to distill larger and more profound themes into simple illustrations and stories is an incredible skill.
Some of my favourites are Oliver Jeffers and Jon Klassen, their work is inspiring every single time. I have "read" their books a dozen times over and still enjoy them immensely.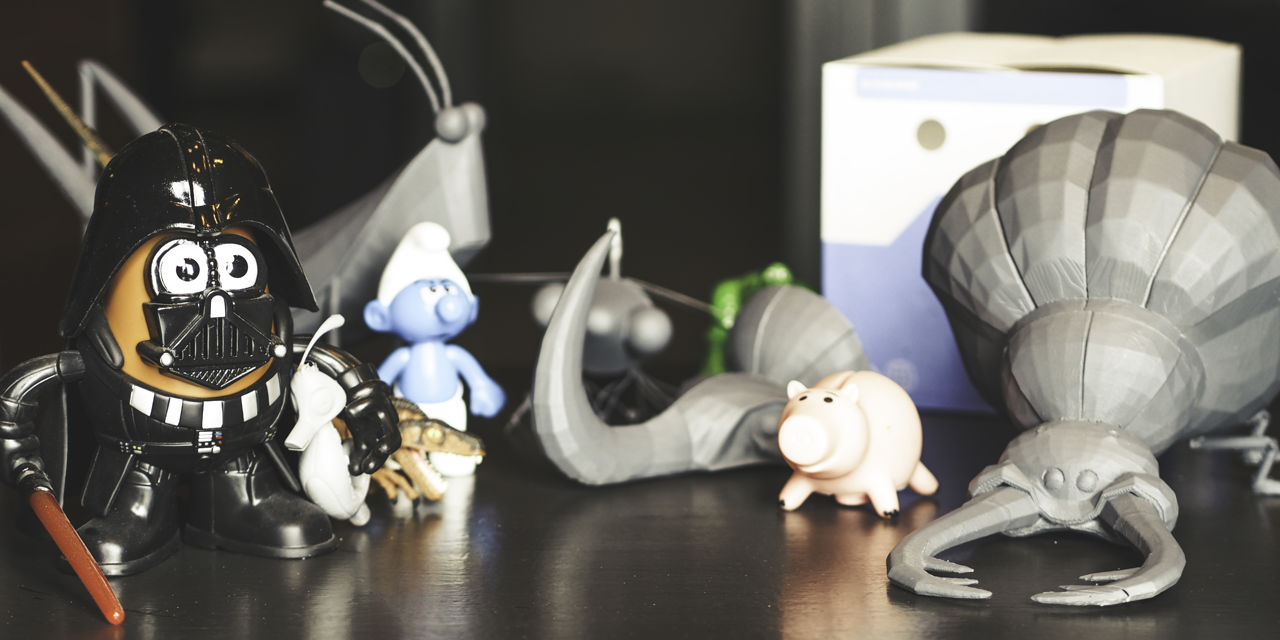 The Toys
There are some toys scattered around my desk, some of them I've had since I was a kid. They remind me to always have fun and have a sense of play in my work.
Other characters are 3D-Prints from shoots we did. We have done several projects where we incorporate animated characters into live action plates, to see how light reacts to different shapes and surfaces we 3D-Print our designs and place them in the sets as reference.
It's always cool to see a physical version of something that was created digitally, we truly have some of the best character designers in the business at our studio.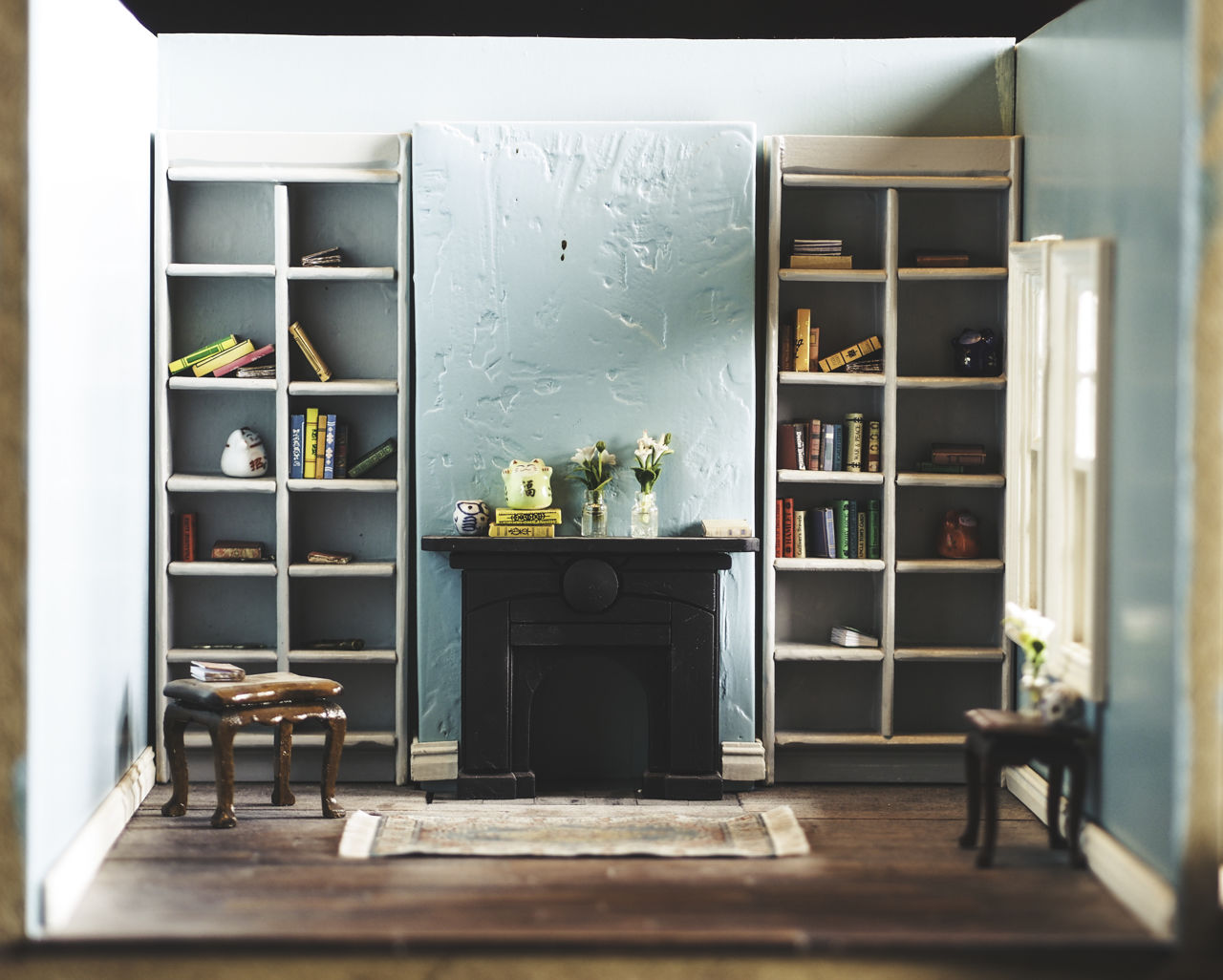 The Miniature Living Room Set
This set is a reminder of a short film I started to develop many years ago. I had this idea to create a real physical set and incorporate the characters in CG. So I started crafting this set myself, just to get the project moving. It was a great experience.
While I was developing this a few pitches came in that were perfect for this way of working. So I never took the time to finish it because we were able to develop these techniques for other projects.
I still really want to finish it though, it's become a bit of a running gag in the studio that we still haven't. Having it around reminds me of my succeses and failures at the same time, one day I'll finish it. :-)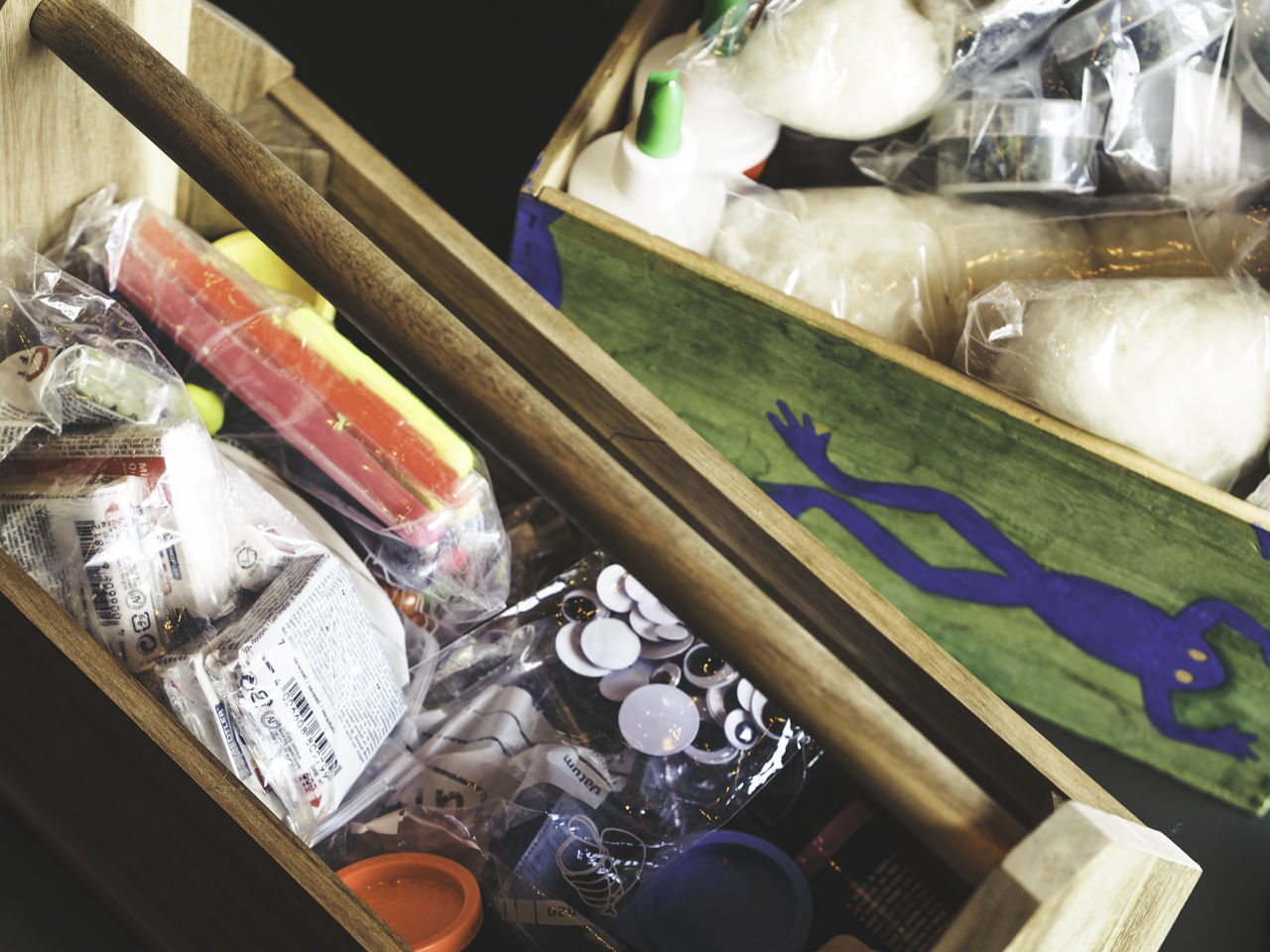 The Arts & Crafts
Lots of arts and crafts stuff around my desk. In many of our films we re-create real life materials digitally, to research this we try to figure out how they react to light and movement in real life.
It's also a great design tool to quickly figure out how a 2D shape will translate into 3D.
It's also great to have around during long and boring meetings :-)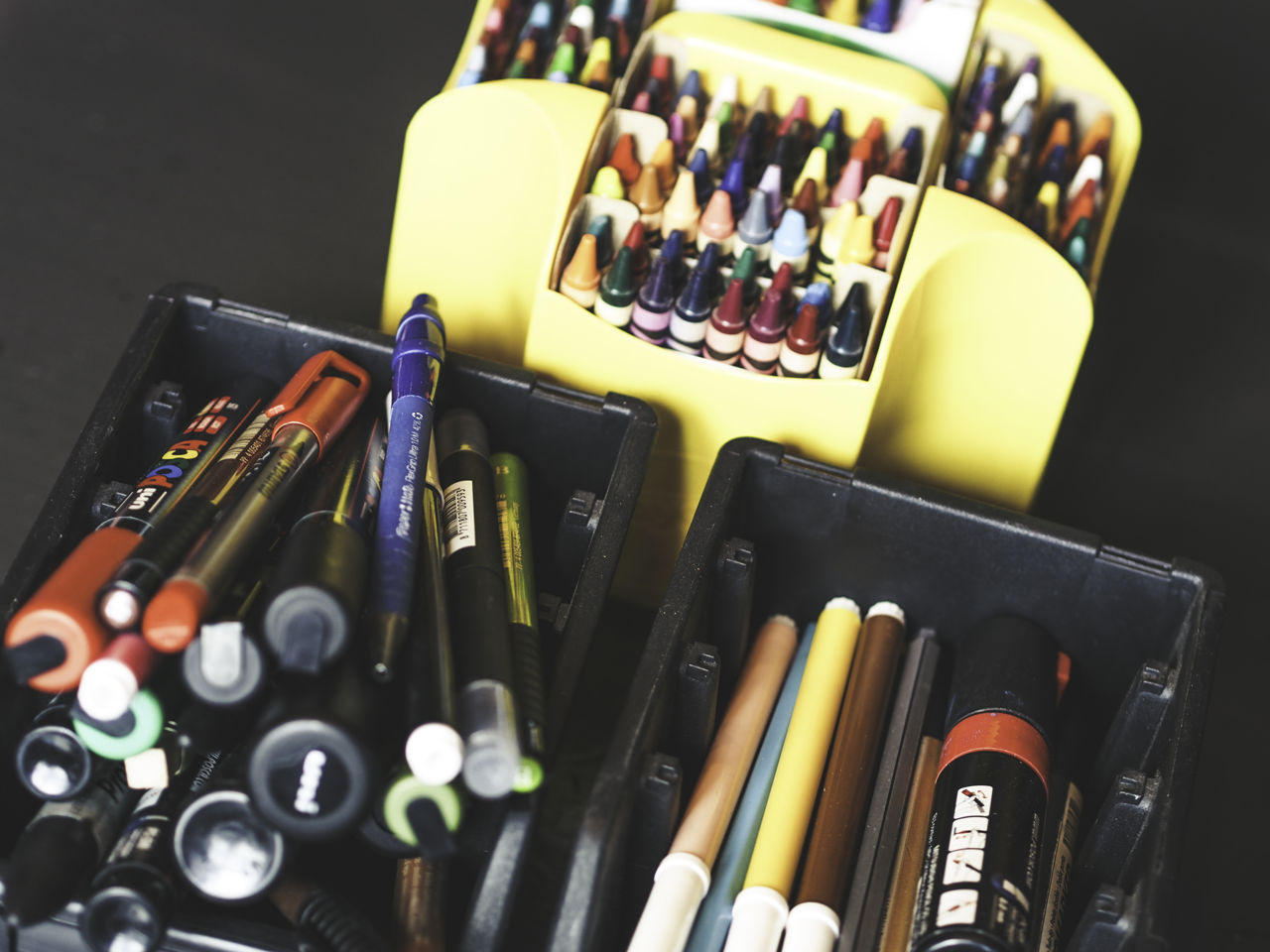 The Pens, Pencils, Markers & Crayons
Lots and lots of pens around my desk, all different shapes, colours and sizes.
There is still no better tool to visualise an idea then with pen and paper, there is something about physical drawings and doodles that gives them value and weight.