Work
The Silence Within divorces discord from the modern world
As a man struggles to find inner peace, he slowly makes his way through coping mechanisms until he faces the root of his problems.
Unlock full credits and more with a Source membership.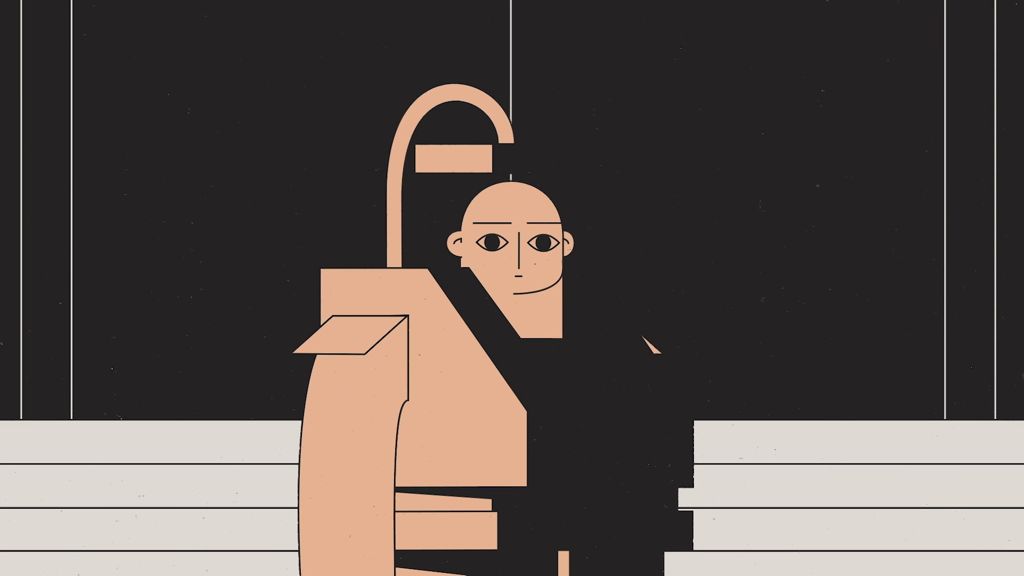 A short animated film about loss and pain, Kevin Hermann's The Silence Within holds space for us to write in our own impressions of peace.
A man, seeking silence, ventures through a series of rooms, each of which removes some aspect of distraction. Technology, pace, significance, all these things are taken away in turn as he enters each room. Nothing helps. Eventually, in order to find true peace, he must confront the source itself, coming to terms with trauma and loss.
The minimalism in The Silence Within is emphasized by stark graphics and the barest moments of beautifully subdued sound design, and makes the short a compelling and evocative metaphor. The small shifts in the scenery, in the movements of the characters, underline the moments when the peace is broken. Color is a distraction, but it's also a symbol of trauma, memory, and hurt. The journey that Kevin Hermann draws out for us is wonderfully done, slick and gestural, creating a world that is relatable and distant.