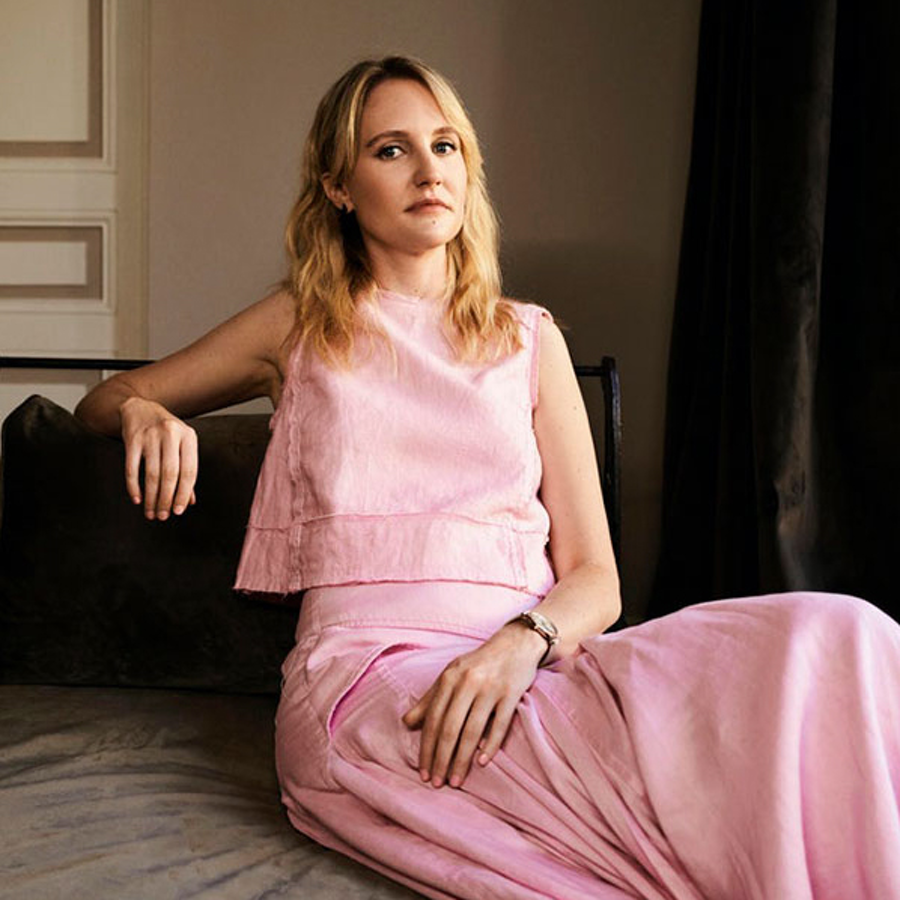 News
Shannon Murphy signs to SMUGGLER
The multi-award-winning director joins for global representation.
Production company SMUGGLER has signed multi-award-winning director Shannon Murphy for global representation.
Murphy is a respected director of film, television, commercials and theatre on an international level. Recognised for her unique yet relatable storytelling across diverse mediums, Murphy's work has received international acclaim.
Murphy's career began in theatre, directing performances worldwide for distinguished theatre companies, such as the Sydney Theatre Company, Belvoir St Theatre, The Griffin Theatre Company, The Ensemble Theatre, and The Schaubühne.
Murphy made an impactful entrance into the film industry with her debut feature film Babyteeth, which premiered in Official Competition at the Venice Film Festival. Murphy's talent for illustrating the complexities of life, and her harmonious blend of drama and comedy received favourable reviews, resulting in a BAFTA Nomination for Best Direction and the esteemed Kering Women in Motion prize, awarded at the Cannes Film Festival.
In addition to film, Murphy has made a significant contribution to the advertising industry with her influential debut advertisement lastlonelymenopause for TENA, created in partnership with AMV BBDO. Her commercial, addressing taboo topics surrounding women's health with sincerity and subtlety, was ranked among Campaign's Top 15 Commercials.
This recognition further strengthened Murphy's status as an inventive filmmaker, earning her a place on Campaign's sought-after annual Top 10 Director List. Further accolades for her work include a Gold at the British Arrows and Channel 4's Diversity Award and Wood Pencil for Directing at D&ADs 2023.
Murphy's other works include episodes for popular television series such as Killing Eve (BBC AMC) The Power (Amazon Prime), based on Naomi Alderman's best-selling novel, and most recently, Season Three of Dave (FX).
"Shannon has a body of work and reputation that made us all very keen to find a way to work together," comments Patrick Milling-Smith, SMUGGLER Co-Founder/CEO. "She is the real deal, the rare package of talent, vision, and presence. Shannon brings that reassurance and confidence to all around her. Her work finds truth and relatability, at times effortlessly playing in space between tragedy and comedy. She has already achieved tremendous success on the stage, in film and tv, and there is no doubt she is a welcome bright light for commercials and branded entertainment."
"Shannon is one of those magic people whose simple presence makes everything feel effortless," adds Lucy Kelly, Deputy Managing Director. "We felt her spark the moment we met her and know the worlds and characters she so cleverly creates will translate brilliantly into commercials".
"I am thrilled to be joining SMUGGLER and their roster of storytellers who I admire greatly," notes Murphy. "I look forward to immersing myself in future projects and being at the forefront of creative exploration and stand-out work.".