Work
Rom hits the pitch deck hard
The fans may be gone, the athletes told to stay home, the refs hanging up their whistle lanyards...but advertising...that's got to stick around, surely.
Unlock full credits and more with a Source membership.
Show full credits
Hide full credits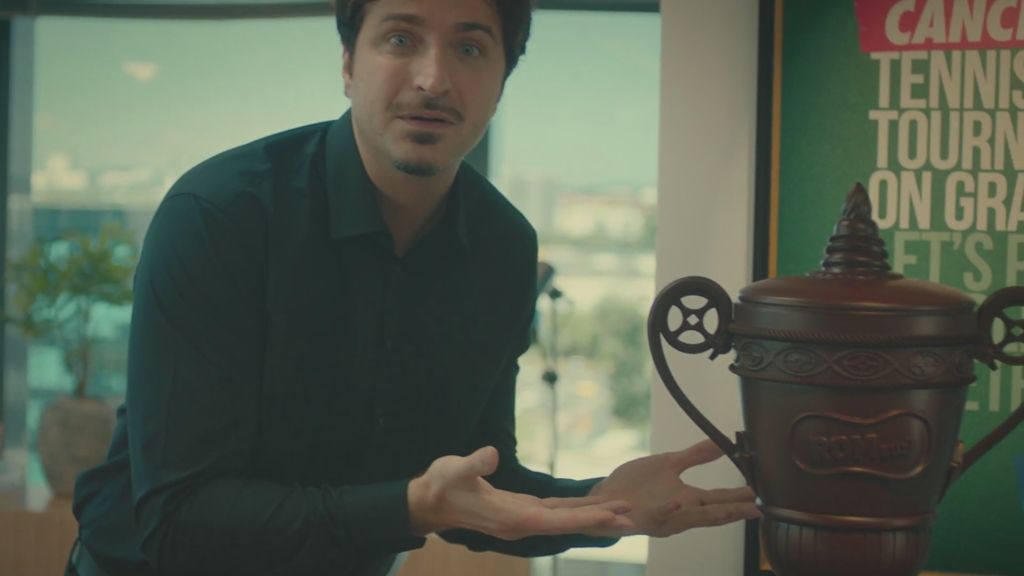 So your sporting event's been canceled? That's a bummer...do you still need a sponsor though?
The business that launched a chocolate bar in one of the worst years to launch any kind of business knows that marketing is key to the success of any brand. And you know, with a limited budget now seems like the perfect time to scoop up a discarded music festival or comic con. In this series of ads, ROM chocolate makes the pitch; who cares if it's cancelled? We want to be a part of it.
This clever and sweetly earnest campaign from McCann Bucharest directed by Radu Munteanu of Multi Media Est is the first in a series of placements by the Romanian candy brand. With a spokesman who is charming and easily excitably, I'm sure that someone will go for a trophy made of chocolate rather than Tiffany-crafted silver.