Inspiration
On My Radar: Matthias Lebeer
Oscar-shortlisted Indy8/Independent director Matthias Lebeer is a fan of film festivals, enjoys focussing with the help of music and would like to see the pitch process go through some revisions.
What the most creative advertising idea you've seen recently?
There are many great creative ideas like what Coke and Diesel recently did, but by far I've been triggered the most by ads having female leads. It is maybe a current trend. But WTF? Why did we have to wait so long for these films to be realised? I believe they are really inspirational and powerful for everyone. Think of Nike Dream Crazier [below], or Guinness Liberty Fields. The great thing is, these ads are happening everywhere and lots of brands are tuning in to it.
Let's break the stereotypes; I truly hope, one day, that I'm asked to direct one of these.
Unlock full credits and more with a Source membership.
Show full credits
Hide full credits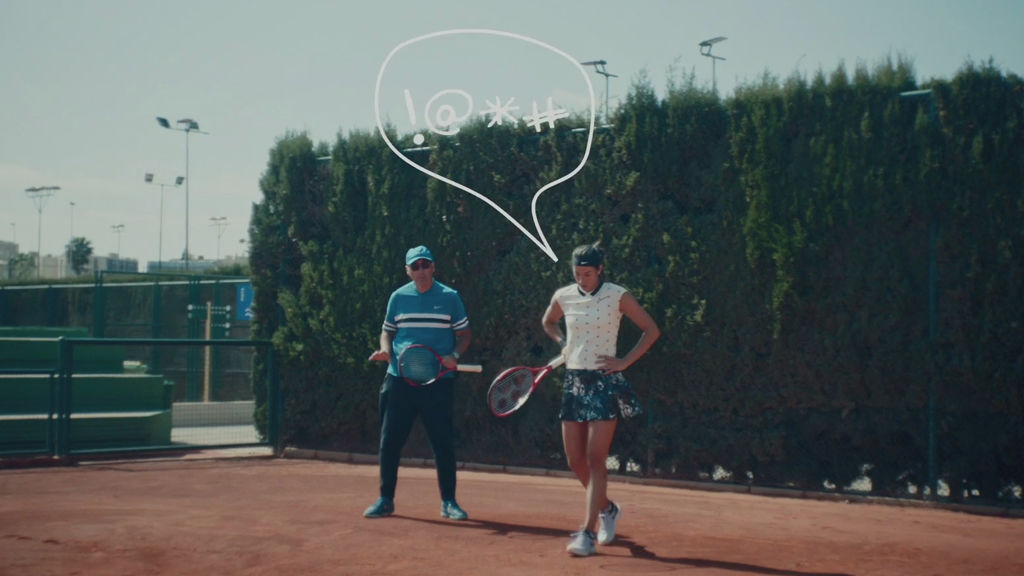 What website(s) do you use most regularly?
Vimeo. It is a great source of inspiration and features most of the work of my colleagues without any ads or interruptions. It has its groups, such as Staff Picks, and you can follow colleagues and be notified once they have made something new.
Pinterest is my number two website, which I visit regularly. It's a great place to be inspired but also hyper addictive, so I need to be careful with it.
Thirdly, when I work on a pitch, I tend to do have a look on moviestillsdb.com and film-grab.com They feature most stills and shots of great movies, and can help explain what I want.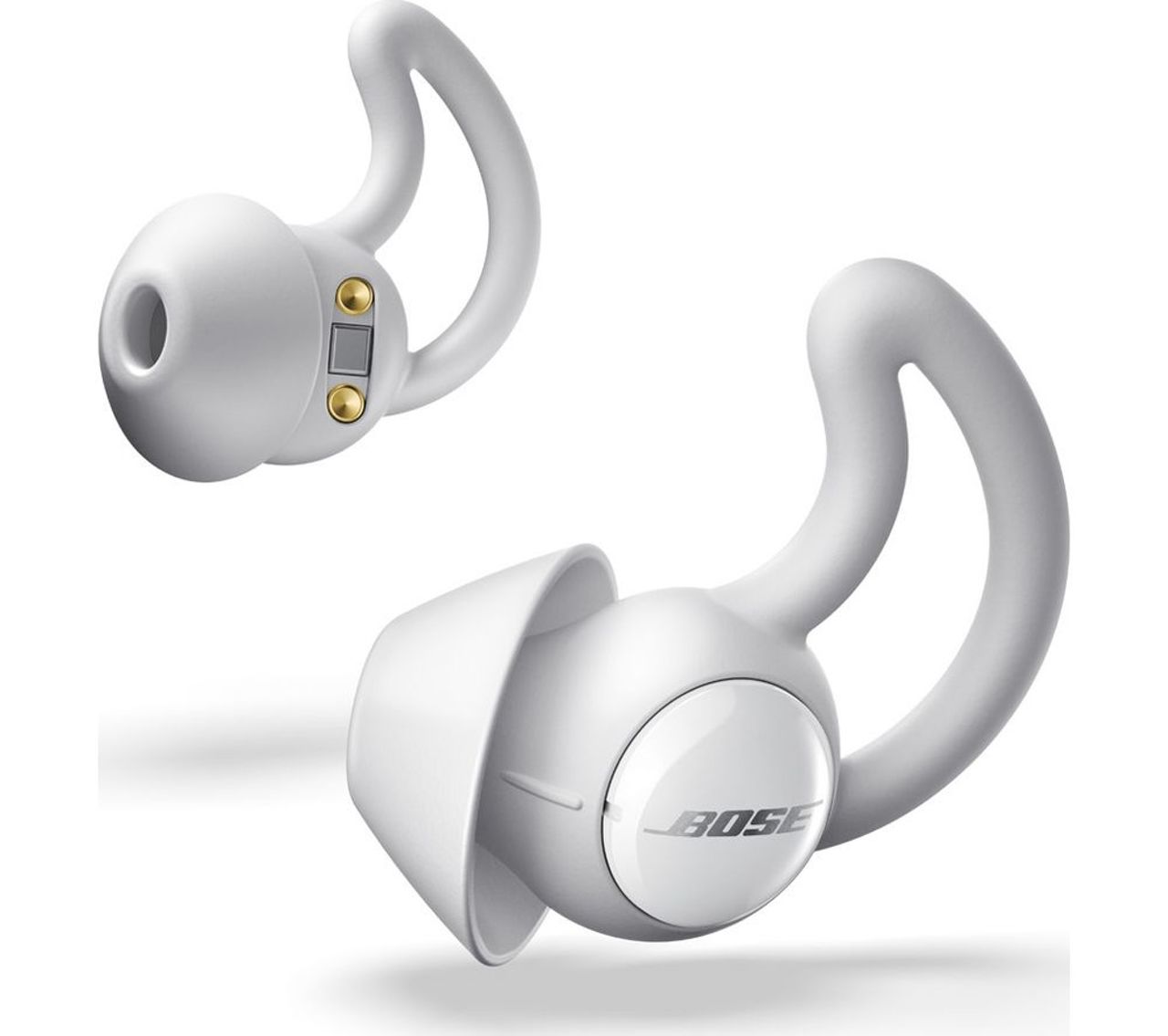 What's the most recent piece of tech that you've bought?
Bose ear plugs [above] to sleep well on the plane. They help you forget the outside world since they can play a relaxing tune or imitate the sound of the sea. And you can easily turn around on your side without hurting your ears.
What product could you not live without?
My lightweight laptop. It is the new MacBook; super compact, so easy to travel with, and powerful for everything a director needs. Although I like to use my 'old school' notebook, I can't imagine a creative day without that little handy tool which allows me to connect to the giant library of inspiration of films and photos on internet.
And can I say a second one? My pair of Sennheiser Momentum headphones [below]. I love to listen to music and dream away. They help me to imagine being in a different world, the world which I'm describing on paper. The headphones throw away anything that happens outside. They push me to be focussed on my fantasy and the world I'm creating.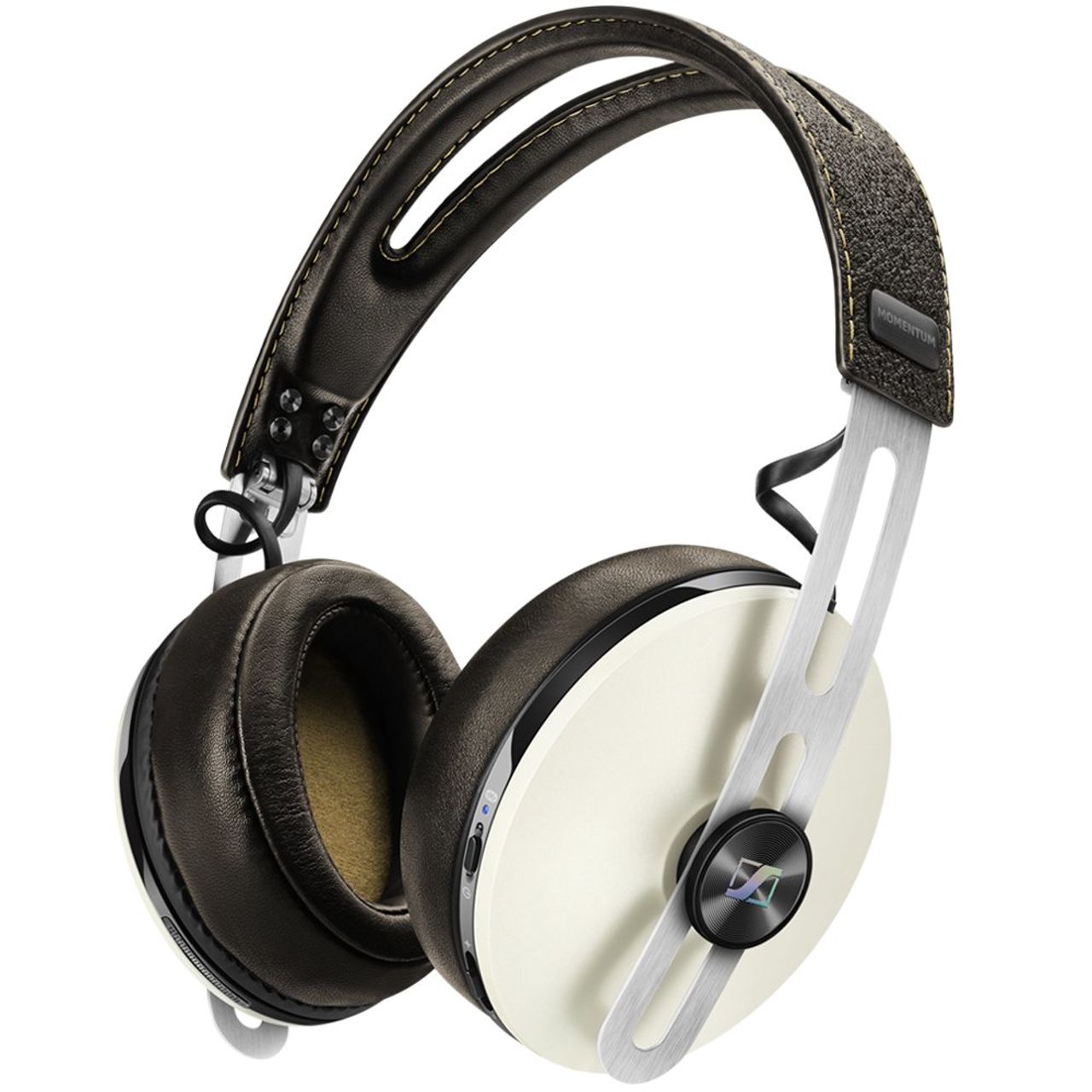 What's the best film you've seen over the last year?
Green Book. Brilliant actors !
What film do you think everyone should have seen?
That's a difficult one, certainly if I can only pick one. I love character driven films such as A Prophet. It's great to see how Tahar Rahim [lead actor in A Prophet] deals with his character and how Jacques Audiard [director] pushes the actor in a certain direction with the camera capturing the intensity.
I appreciate a lot the winners of the Cannes Film Festival, the selection for Sundance, and the selection for Toronto. Sometimes the selection for Cannes may be too auteur cinema for me, but the winners each year are masterpieces. Think of Parasite [below], which is being released as we speak. We wouldn't know about it if there wasn't a festival like Cannes.
I do like the selection of films at Sundance and Toronto because it is a mixture of the world of independent cinema from Europe, America, Asia and Africa. They often feature great work of first time film makers.
They are also great festivals to attend. You get to meet other fellow directors. This is how I met Cary Fukunaga [director of the latest, as yet unreleased] James Bond film. He was travelling around with [short film] Victoria para Chino and in full prep of his first feature Sin Nombre and I, having just graduated, got the invitation to release my short film Brod Ludaka [which was Oscar shortlisted in 2008] at the Sarajevo Film Festival. An opportunity which has lead to more opportunities...
What's your preferred social media platform?
I do like Stories on Instagram as it shows what everyone is doing, instantly. It helps me to reach out to people and to know where in the world he or she is.
But I'm maybe 'old school' because I prefer to look at people's work on his or her website rather than on Instagram. Then I can properly take my time to explore someone's portfolio.
What's your favourite TV show?
I like The Graham Norton Show as it is very entertaining. It helps me to switch off and relax. Regarding fiction, I am a huge fan of The Wire as well as the more historical ones like Boardwalk Empire and Peaky Blinders.
More recently I have started watching Spy. I'm triggered by espionage, but I have been dreaming to direct a historical drama/thriller. So, the titles I just mentioned definitely are the ones I would love to direct. It definitely is my ambition to find a good balance between my advertising and narrative work.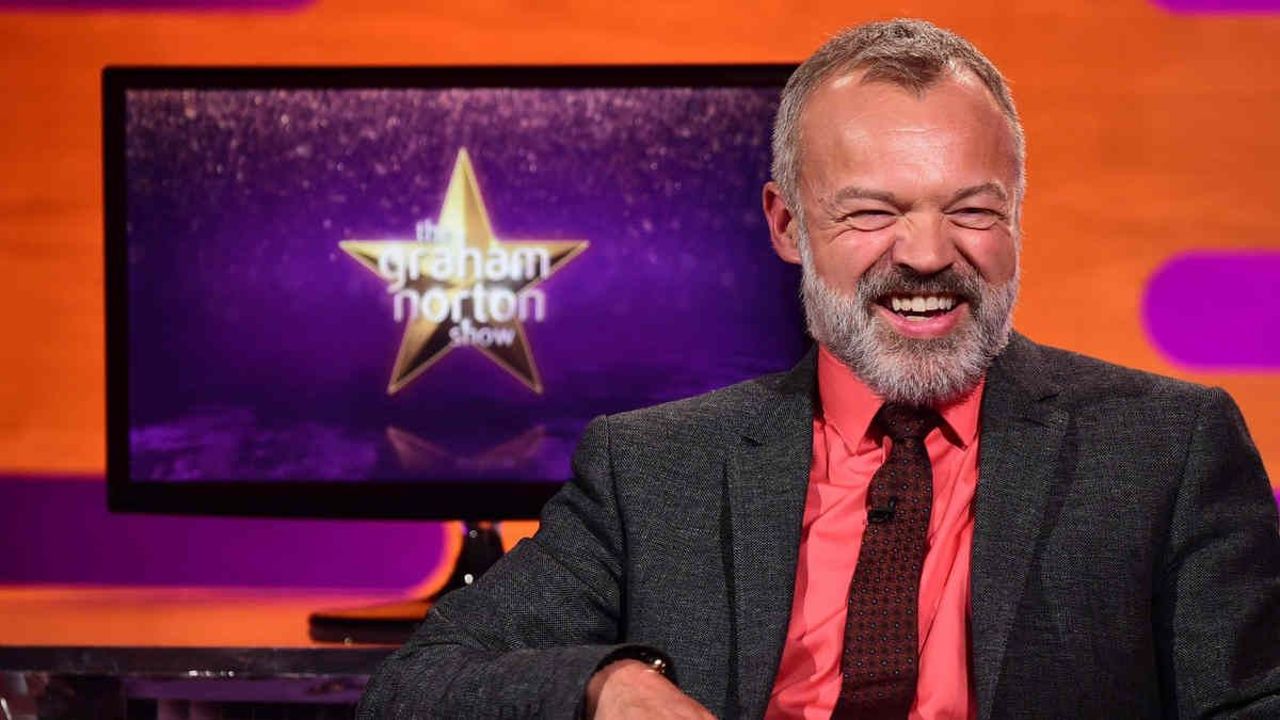 What's your favourite podcast?
None, sorry. I don't really like to listen to podcasts. I can't imagine myself alone on the sofa doing nothing but listening to a talk. Anyway, if that happens, I prefer to read a magazine such as the American Time magazine, or the food magazine Fool.
What show/exhibition has most inspired you recently?
You may have heard this before from advertising people but I love to go to the Tate Modern. It's a great place to walk around or just the enjoy the big Turbine Hall [below]. It's also a great place to work. I'm a member there and tend to go at least twice a month when in London. I have done, a few times, the Olafur Eliasson exhibition.
I also love contemporary and modern art and just visited the Frieze Art Fair. Any art work will make my brain go thinking… 'how did they come up with this idea?' 'how long did it take him or her?' and, often, 'how the f has he or she created that?'.
What's the most significant change you've witnessed in the industry since you started working in it?
The speed of how things come together, ie, bloody fast. We have become a fast turn-around industry. Whether that's right or wrong, I want to leave that in the middle, because, hey, that's why I like to work on ads. Advertising has the luxury that you know when it kicks off and when it ends - fiction doesn't.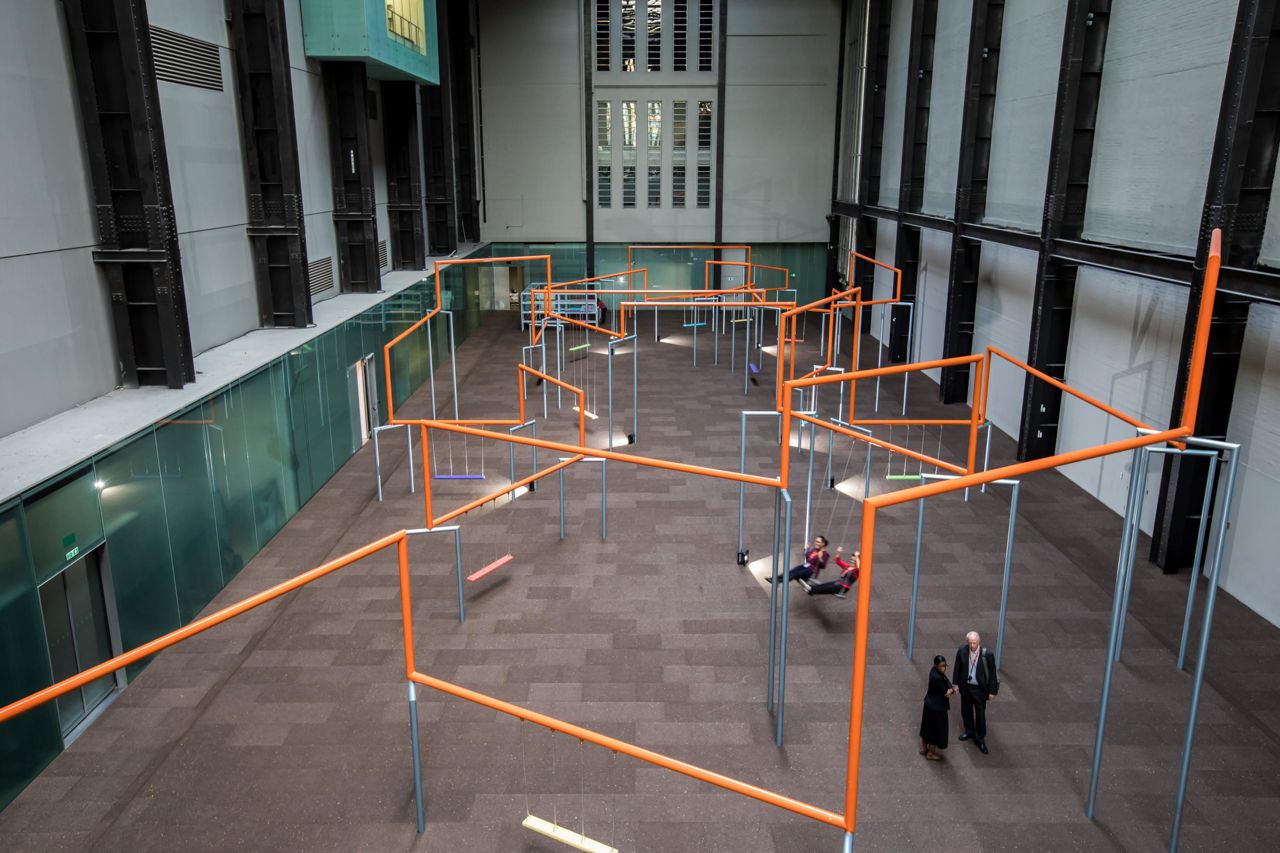 If there was one thing you could change about the advertising industry, what would it be?
I would love to see a change in how directors are requested to pitch to win a job. Now, they have to be shortlisted and then enter the pitch, sometimes for a week, sometimes for over a month. Often this is a huge investment; a director will give his best creative ideas away for free during this stage. And when they aren't selected, directors often don't get any feedback at all, or limited feedback such as "it was all too cold or too warm".
Wouldn't it be fair to be paid a minimum for a pitch? (What's £1000 for a brand anyway?) But this is an open request; to sit together with production companies and agencies and hear their opinion. There's nothing better than achieving a bilateral agreement between production companies, agencies and directors. I'm sure that the creative will only be better - there is more at stake - and we'll all be happier people.
Who or what has most influenced your career?
Two things. First Danis Tanovic and his advice while I was developing my graduation project, the short film, Brod Ludaka [trailer above]. He pushed me to make a story based on real characters and not lose myself too much in the poetic war stories. He told me not to be afraid to come to Sarajevo, to meet the people, and shoot the film locally.
If I wasn't given that advice Brod Ludaka may have had a total different outcome as it wouldn't have been so authentic and possibly wouldn't have received an Oscar shortlist.
Second is most definitely my move to London at the end of 2011. Belgium is cool but it is London which has definitely opened my eyes. It has taught me to know what I want. It has given me opportunities and made me ambitious while setting realistic goals. So, London and Danis Tanovic definitely put me where I am today - without either I wouldn't be answering your questions.
Tell us one thing about yourself that most people won't know.
I have played the violin for 12 years. I started at the age of five when I visited a concert with my father. We went backstage and suddenly I dreamt of becoming a conductor. A dream which may be still active, who knows?