Inspiration
Aaron Reynolds: A Few Of My Favourite Things
The ECD and Partner/Sound Designer in Wave Studios' New York office share shares his love of a quality chocolate, a mic that never leaves his pocket and a sneaky, sharp sword.
If you've ever set foot in a sound designer's office, you'll know that it often feels like the bridge of the Enterprise - all clever consoles, flashing lights and speakers that look like they could vaporise you in a moment.
Step into Aaron Reynolds' space, however, and you'll be met with a weapon of a simpler time, with his sword, 'Blister', mounted on the wall. The ECD and Partner/Sound Designer at Wave Studios moved from the London to New York office in this past year and, off the back of his multi-award-winning work on the NY Times The Truth is Worth It campaign.
We chatted to him about the aforementioned blade, a mini Ganesha he keeps with him and some tasty choccy treats he cannot do without.

The Sword
An experience I will never forget! For my 40th birthday present the boys from Wave sent me on a week long swordsmith course to the deepest darkest corners of Kent, where I sweated for the next seven days, from 8am until 7pm collecting cuts, bruises, burns & blisters.
But after all of that hard work I had produced one of my prized possessions, Blister.
You'll find it hanging on the wall in my studio, safely protected behind a glass case… more for the protection of others than for the sword!
It's mighty sharp...
The Shure MV88+ iPhone Mic
Something I never leave home or my studio without.
It's the perfect size to fit in my pocket, and has come in handy more times than I can remember.
From recording a coconut seller on the beach in Ibiza, to the hustle and bustle of the streets of Jaipur, to the sound of my dog licking the dinner plates clean from the dishwasher!
It is one of my favourite gadgets.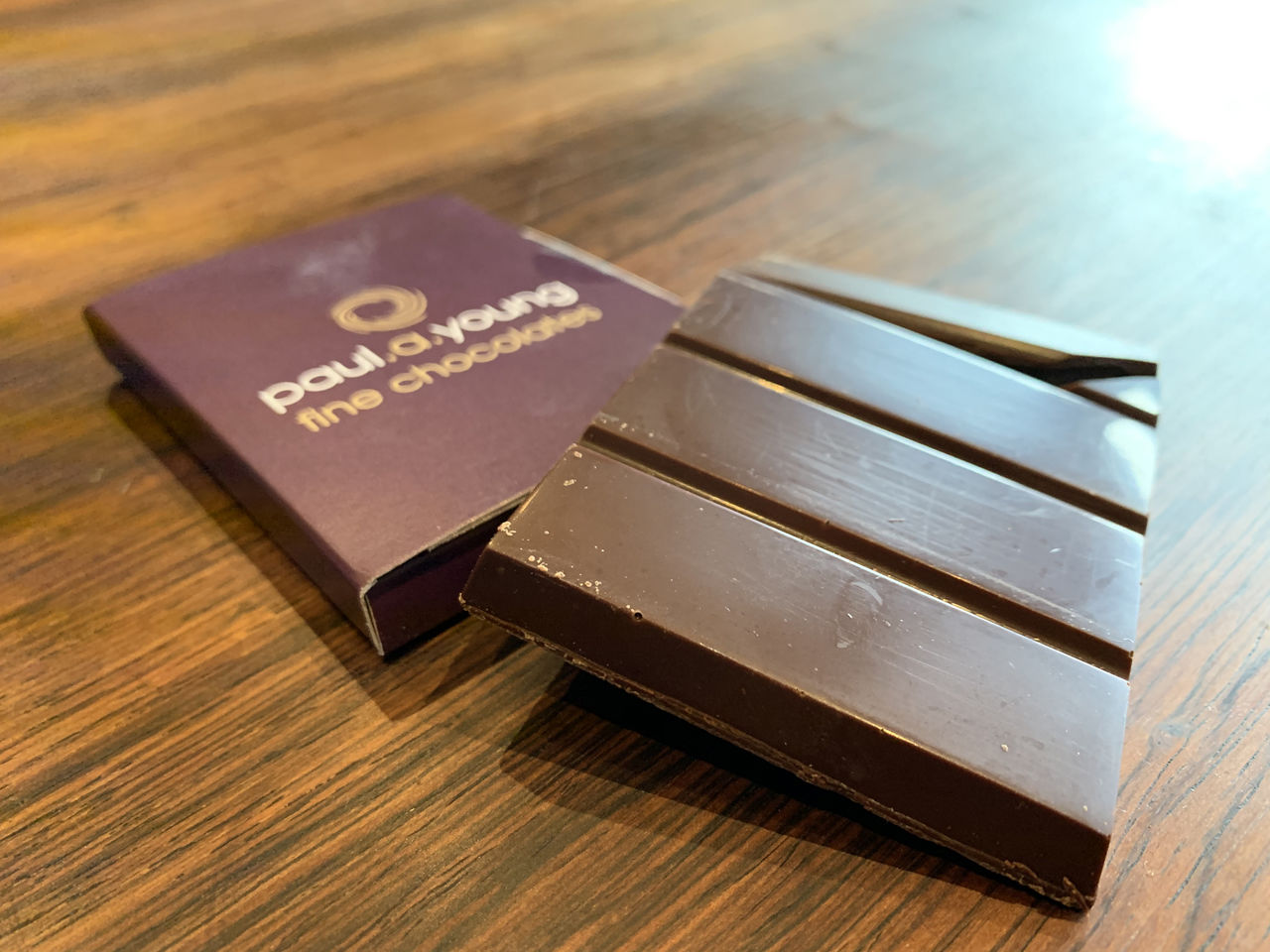 The Luxury Dark Chocolate
Anyone who has sat in a session with me will know that I'm a little bit partial to the finer things in life, i.e. quality dark chocolate.
It can't be any old dark chocolate though, it has to be from my favourite chocolatier Paul.A.Young on Wardour Street in the heart of Soho, London.
Damn, it's mighty fine chocolate!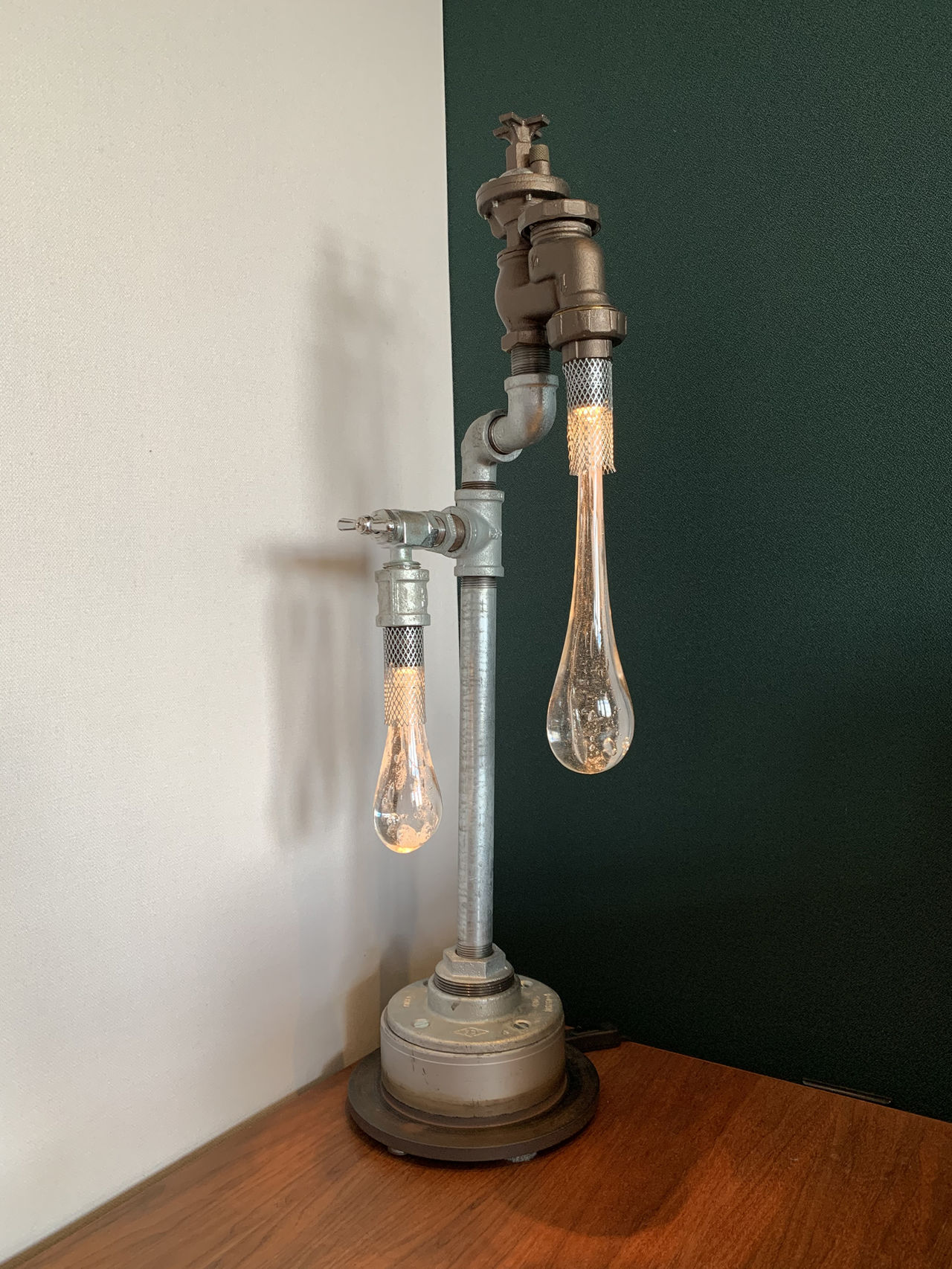 The Liquid Light Lamp
My liquid light table lamp by Tanya Clarke sits quietly in the corner of my studio unusually lighting the area.
This little beauty has followed me all the way from London, along with all my other favourite things.
I found it when refurbishing my studio back in London. It is so unusual and interesting to look at, I knew it would be a cool inspiring object to have in the studio.
I also love the fact that Tanya creates all her pieces from reclaimed objects, in this case old airplane components.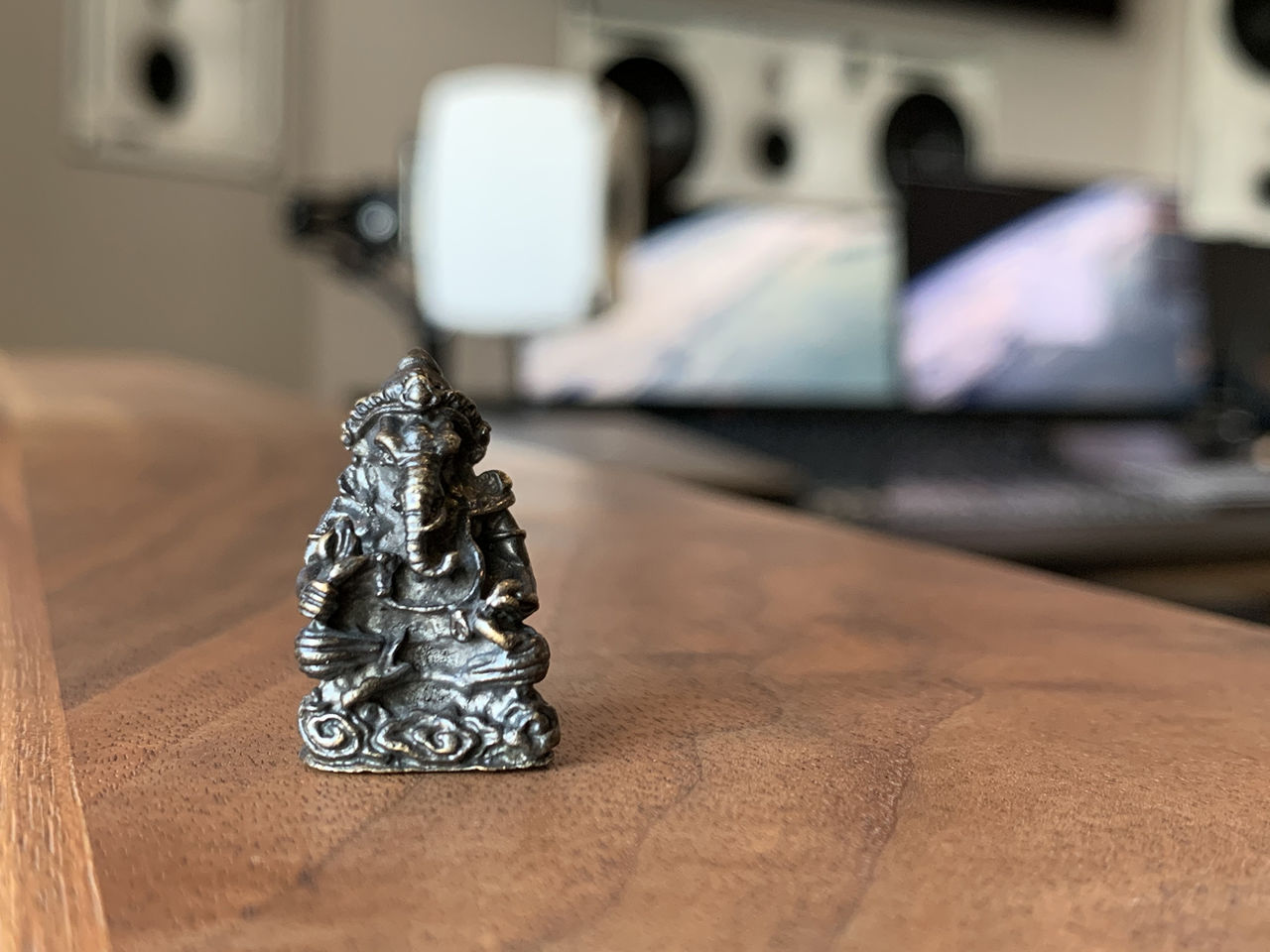 The Little Ganesha (Ganesh)
This little fella can be found sitting on my mixing console, watching over everyone in session.
He was given to me by a close actor friend of mine who had been away filming in India, and on their return handed him to me for good luck and success.
He's only little, so keep an eye out for him!