Inspiration
Marcus Armitage: A Few Of My Favourite Things
The Studio AKA filmmaker talks us through making tunes on his stylophone and gleaning inspiration from a gnome's backside.
Our regular exploration of creative thinkers' workspaces continues with Studio AKA filmmaker, and BAFTA-nominee, Marcus Armitage.
Known for the animated sequences for documentary LIMBO and the award-winning short My Dad (a powerful film exploring inherited racism using a tactile approach of oil pastels and newspaper clippings), Armitage's hand-drawn work employs bold colour and expressive motion.

Here we find out about his penchant for beer mats, his secret stash of biscuits and a rather revealing gnome...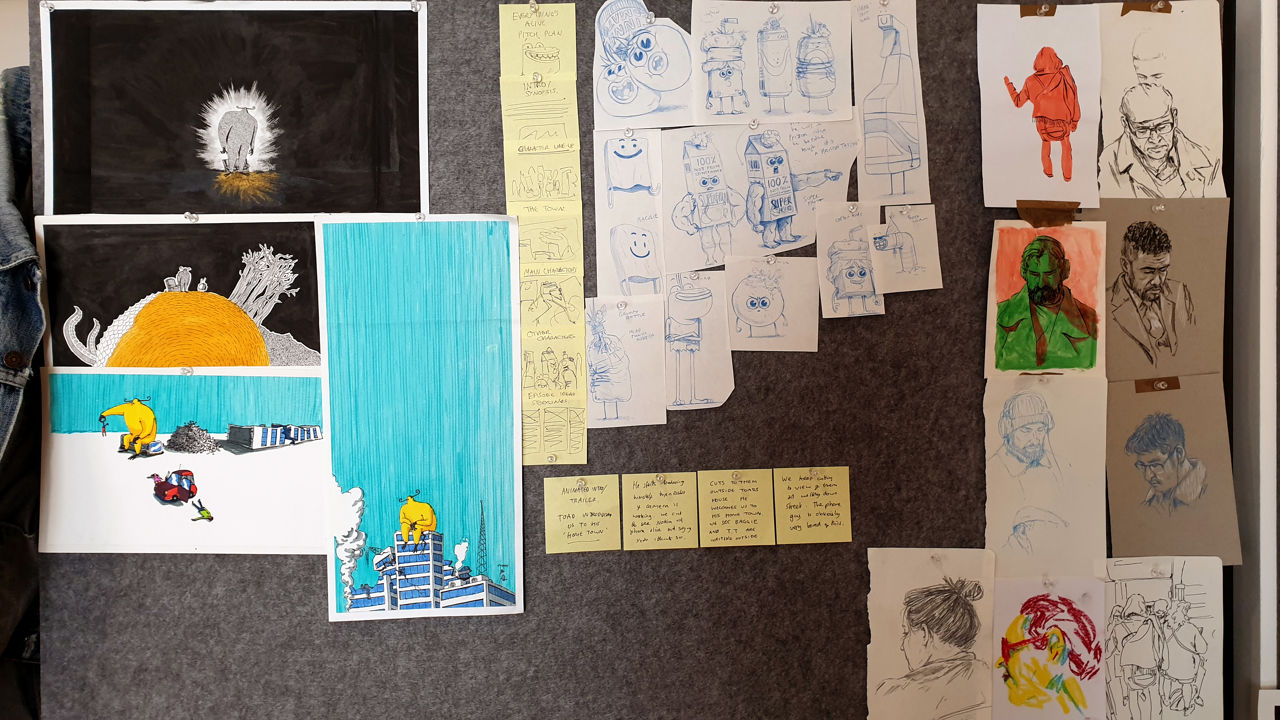 The Pin Board
The pin board is my favourite thing in the studio. I need it to help myself think and get ideas out of my head otherwise they just disappear. It's basically the visual representation of my brain.
I find it really useful to pin a storyline to the board with different sticky notes. I can then rearrange them and make sense of it in a tactile way. It keeps me organised and focussed on getting something complete.
I like to surround myself with images I like or drawings I've made so that when I'm trying to come up with something new I've always got little sparks of ideas close by.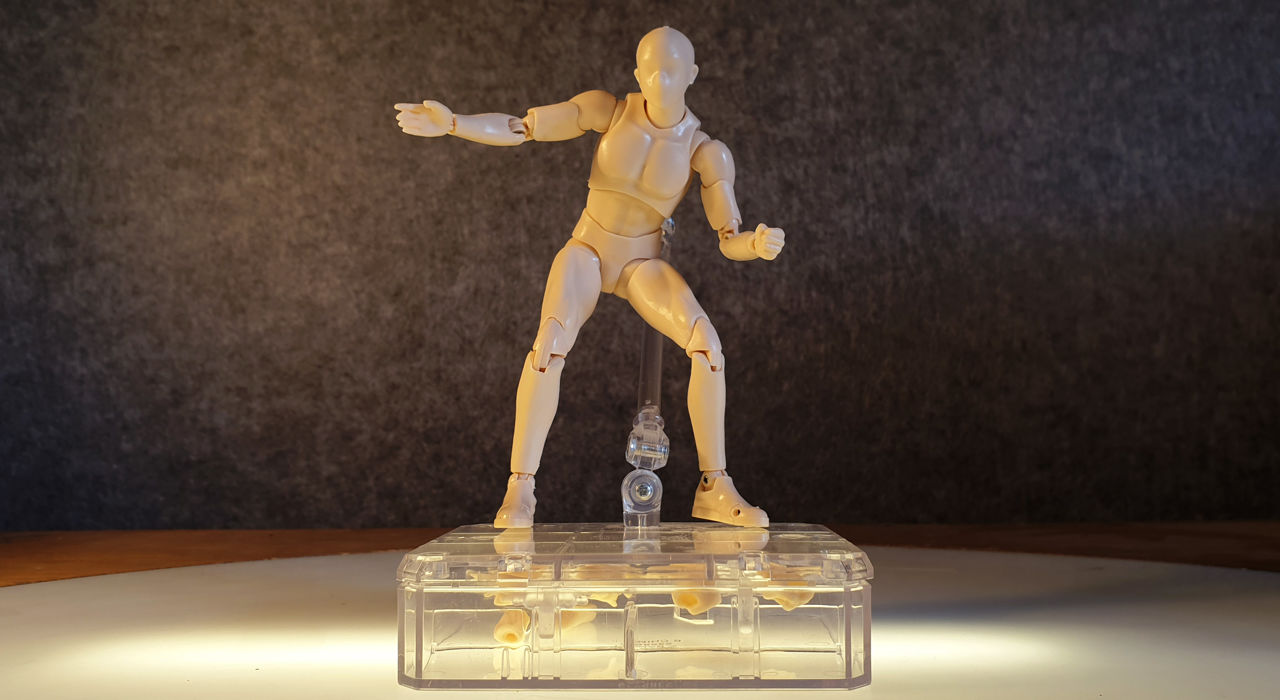 The Drawing Figurine
This guy is pretty handy to have around. When I'm drawing a character and animating a tough perspective I can pose this figure how I need and draw straight from him and get the right angles and volumes. It's especially handy if you're always drawing naked bald men…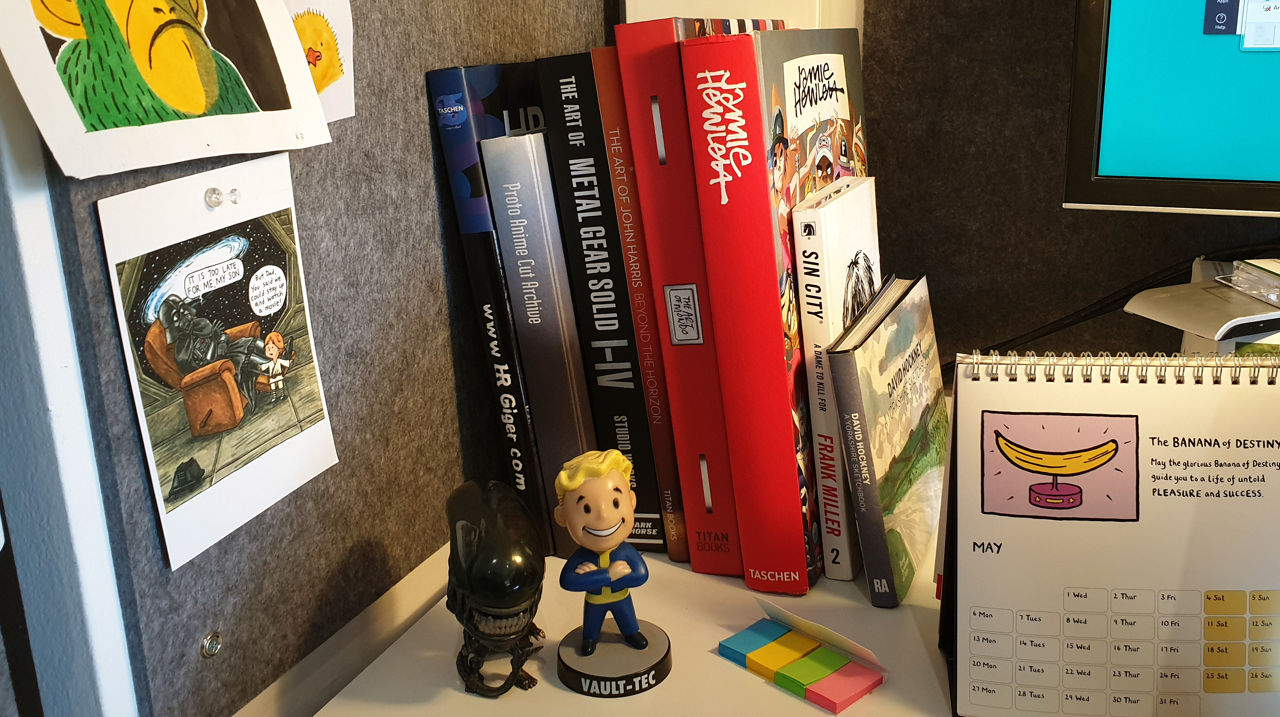 The Bookshelf
I love flicking through artists books, mainly looking in awe at things I wish I had made.
It's great to have a collection of references because you never know where your next idea might come from, or when an image in a book is a perfect way to explain your intentions on a new project. Also, sometimes I like to just procrastinate and enjoy the pictures.
My newest book is the Art of Metal Gear Solid, a gaming series that I have always loved the designs of. I like getting lost looking at all the iterations of characters and the crazy details in the background designs.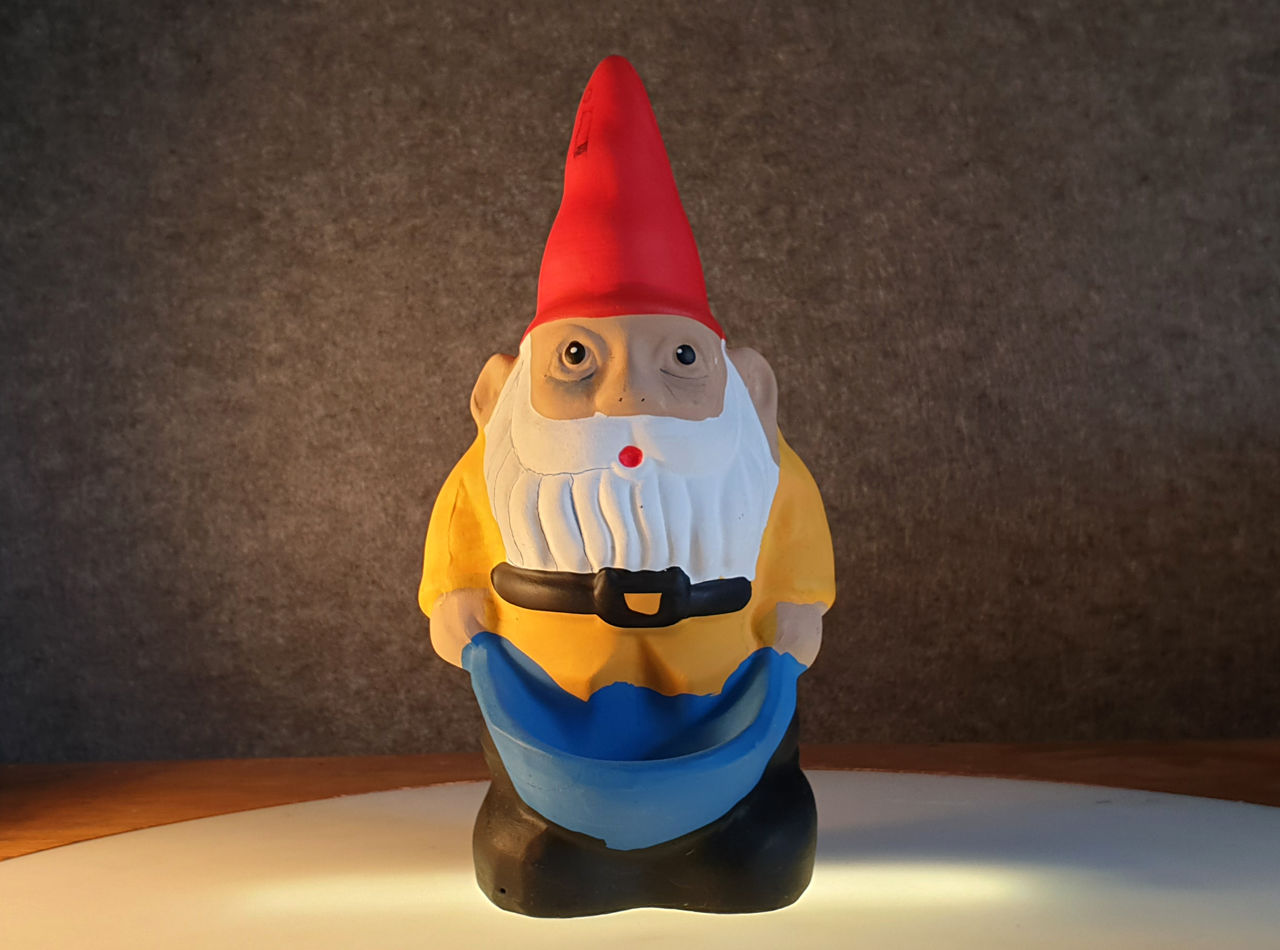 The Gnome
This is actually a bird feeder gnome that I got two Christmases ago in the studio secret santa. He has becomes my desk mascot, and it's great because you can keep nuts and chocolate and other snacks in his little pouch.
You can also turn him around and his arse is sticking out.
I'm thinking of maybe adding to the collection with more rude gnomes.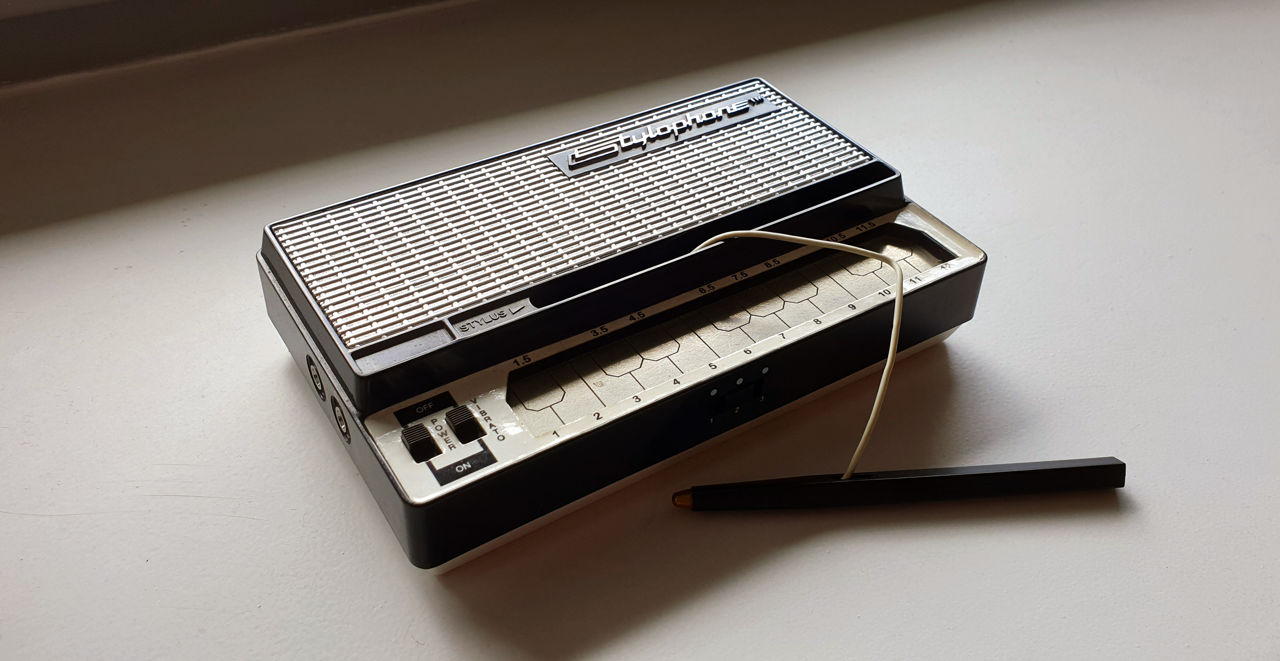 The Stylophone
I can't remember where this came from, but I love it. It's possibly the most annoying instrument to listen to. The sound is instant and piercing. But I love to just play around without having any real musical knowledge/training.
I want to make a film soundtrack with this one day, I just don't know if people's ears will be ready for it. I just learnt the Game of Thrones theme tune on it too…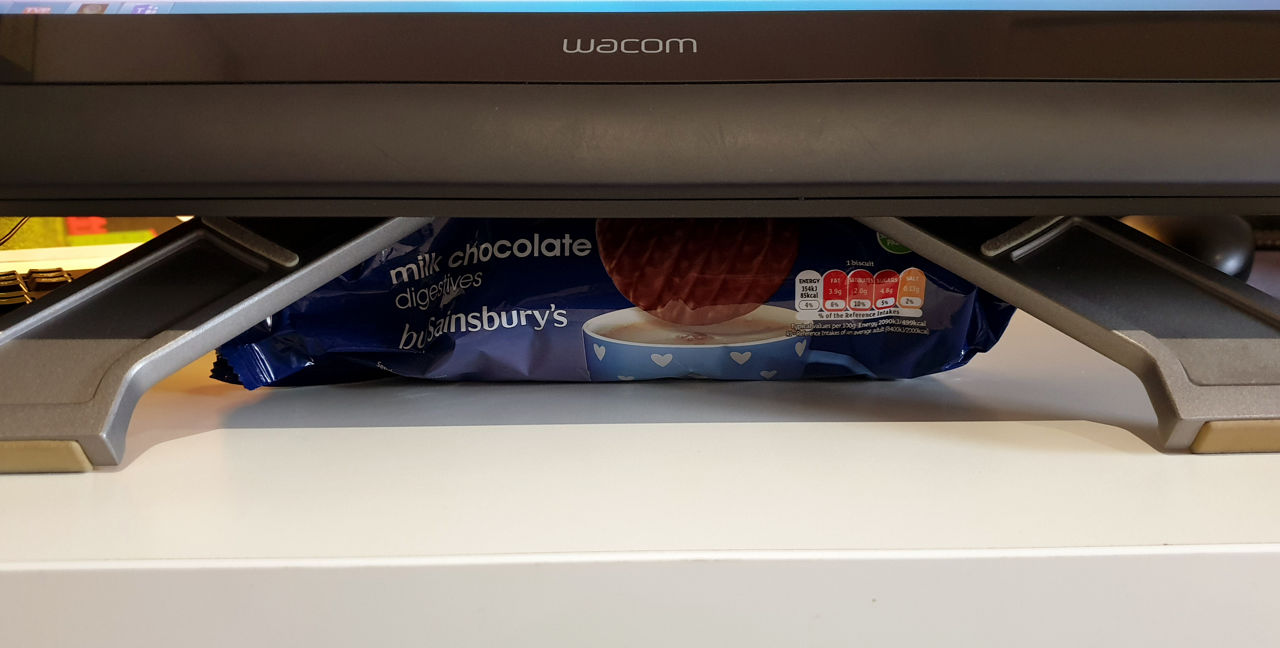 The Secret Biscuits
I always have biscuits/chocolate/croissants lying around. They are my energy source. One day I will be a much larger person and that will be the reason, but for now it's all working ok.
You also need to have two versions, ones for sharing and then your super secret personal stash that you hide behind your cintiq.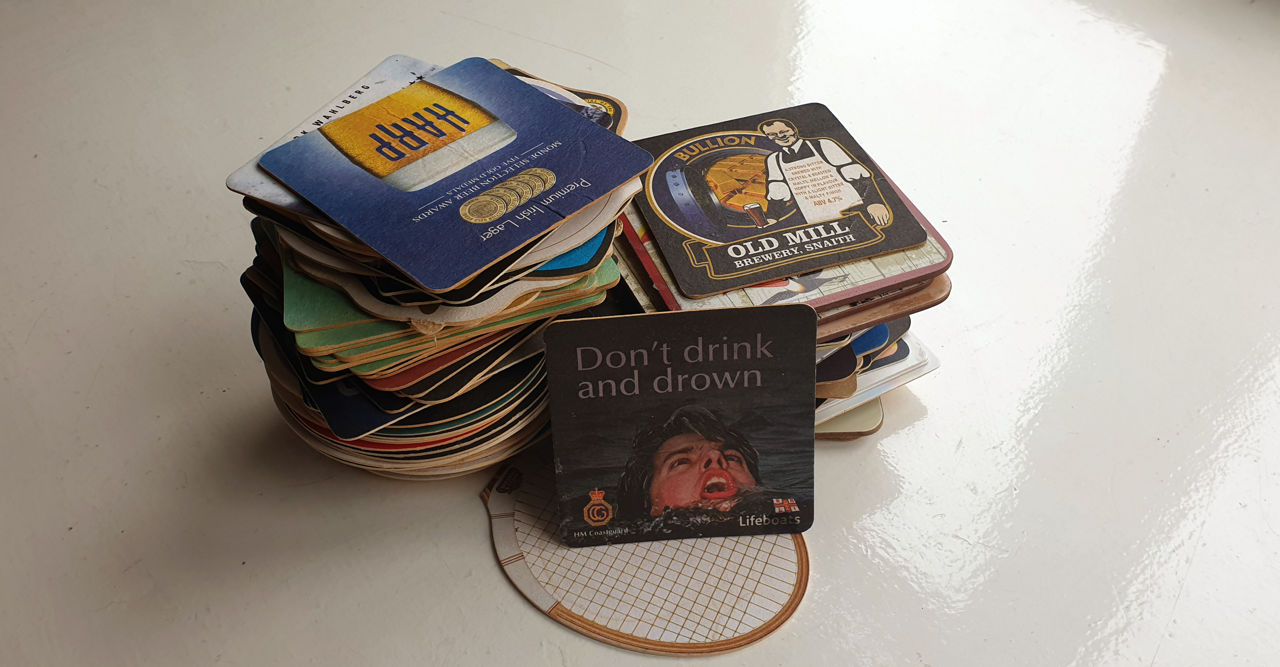 The Beer Mats
I started collecting beer mats a long time ago, I think my girlfriend actually started but I've since taken over. I like going for the weirdest ones or special edition ones like the Stella Wimbledon mats shaped like tennis rackets.
The pile is quite high now and I don't really know why I collect them anymore but I'll keep going regardless.
My favourite is the don't drink and drown mat, purely for the great slogan. It's very regional; you won't find it in London. And if I'm feeling particularly weird, when I have friends over I'll chose individual mats to suit the person...