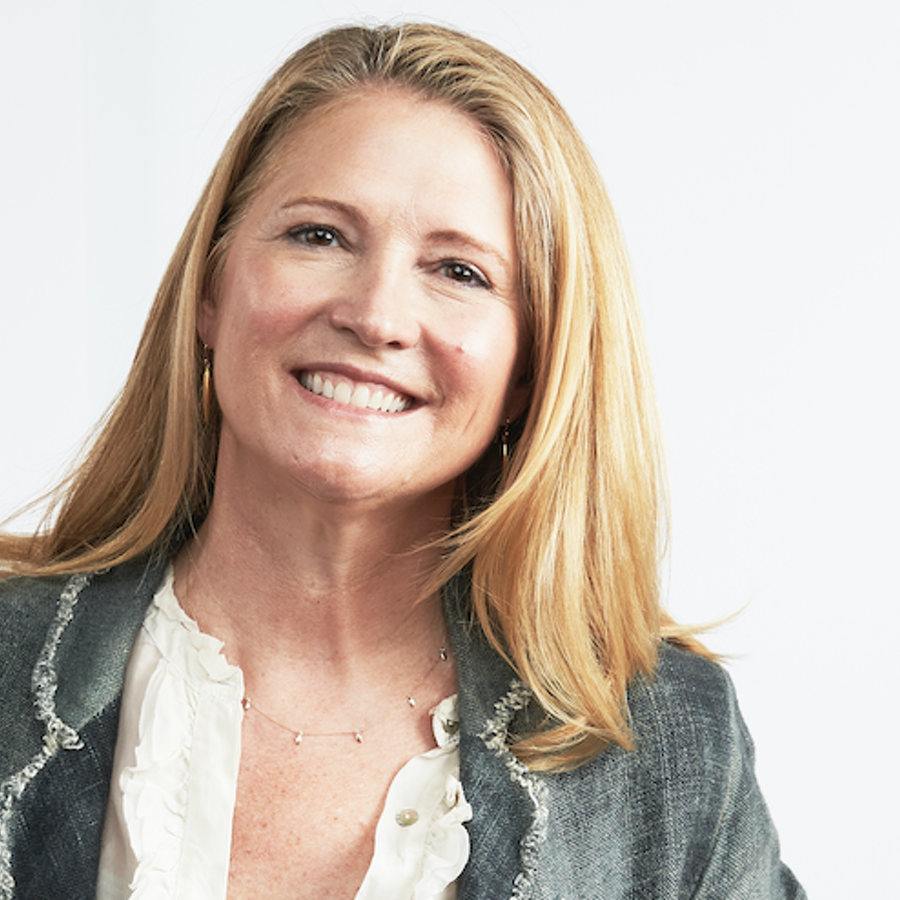 Craft
How to make animation a mission
Executive Creative Director, Danielle Flagg, talks about how Arts & Letters made representative diversity a priority when working for the One Love Foundation's newest piece.
How did collaborating with a charity impact the urgency of this work?
I had the opportunity to work with the One Love Foundation in the past and knew about their important mission. I greatly respect Katie Hood (One Love's CEO) and believe anything she is a part of is soulful, real and impactful. We kept in touch and when this opportunity to help grow the brand was presented to us, we were thrilled to partner, especially knowing the legacy of the Foundation's mission.
I'm a bit of an old school art director and I thought "Oh…will [all the different styles] be a mess?" But truthfully, I knew I needed to get out of the way.
Was there a specific mood you wanted to convey in the piece?
The subject can be heavy and off-putting, and the existing content ranges from intensity to levity, often reflecting on the experiences of difficult relationships - delineating 'what's healthy' and 'what's not'. This new work was meant to usher in the insight that Love is not something you 'fall into' or 'find' intuitively, but rather something that takes some learning. It's not meant to be a 'lesson' but an observation through the lens of diverse animation and our young voice-over's rumination on relationships. The intent is to make the subject more accessible and less taboo.
Unlock full credits and more with a Source + shots membership.
Show full credits
Hide full credits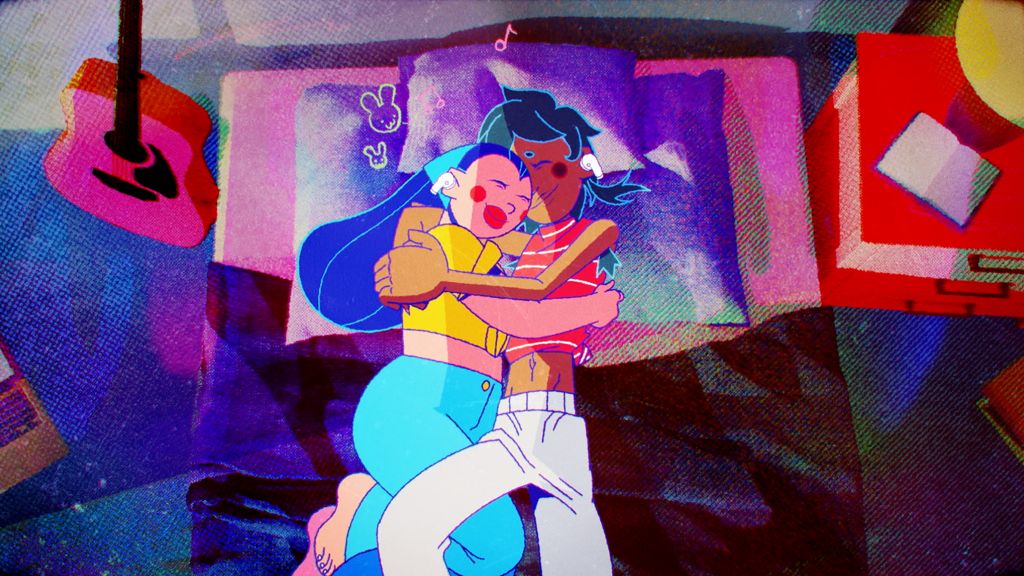 How do we engage with the different facets of love throughout the piece -- did you take inspiration from what kids are doing, or memes, or even love languages?
Our team ranged in diverse experience and background (age, race, orientation) and that was really important to the authenticity of the piece. Powerful discussions evolved around the shorthands of friendships of all kinds, of flirting, of loving relationships, of safe break ups, and of open relationships. And the relevance of Tik Tok amidst it all!
The Gen Z demographic was hugely important as we talked about the ways they interact as friends or more. The texture, layers and thoughtful details in the film encourage rewatching, and hopefully uncovering new 'nuggets' each time.
How many art styles were in consideration for the animation?
We knew we wanted to use animation to express this world of characters and had several really awesome partners at play, but ultimately our executive producer brought Kris Merc into the mix and our team fell in love with the texture and progressive dynamism of his work. He pitched the idea that each couple would be different animation styles.
What's next for us is to work with incredible partners on the projects that help make a difference, wherever they can. Wherever we can.
I'm a bit of an old school art director/ECD and I thought "Oh…will this be a mess?" But truthfully, I knew I needed to get out of the way, because this is an INCREDIBLE idea and true to the ultimate message we are trying to convey about all kinds of healthy relationships. Huge kudos to our producer, to Kris and to our incredible creative team who worked with him to create the thoughtful and diverse range of relationships and characters that we all wanted to portray as a part of the message that everyone deserves a healthy relationship.
Why was animation chosen to communicate with this audience?
Animation, for the most part, welcomes people in and is less literal, thereby refreshing. Some of our creative included photography as well, so that people could see themselves in 'situations' more clearly, but as an overarching message we wanted the film and some of the social to feel like optimistic reminders of what can be, without feeling so literal.
What are some of your favorite pieces of animated ads?
Girl effect for Nike Foundation; GRRR for Honda; Happiness factory for Coke; and Funny ways to die for Metro Trains Melbourne.
What were the conversations like around diversity?
The brief was all about making healthy relationships available to ALL. This is hugely important to One Love's mission. One Love gives youth the tools and language to identify the signs of good and bad relationships which they do through education and workshops in schools. Therefore representing the diversity in our schools across the country was incredibly important and necessary to a successful campaign.
How can PSAs raise awareness through art and advertising?
As a creative company, we value the opportunity to partner with a non-profit to offer our abilities to support their mission.
It is an incredibly important time to help raise voices around subjects that are in dire need - and in Covid times, relationship health is even more important so we jumped at the chance to bring this message to the world.
What's next for Arts & Letters?
People seem to ask this; "What's the 5 year plan?" I think I can speak for us overall in saying "We'll figure it out'" is on the wall and it's in our daily practice. I personally think if you plan too much out and over regulate, you start to get stuck. You architect a structure of consistent behavior. While that works well for some institutions, it doesn't bode well for creativity. What's next for us is to work with incredible partners on the projects that help make a difference, wherever they can. Wherever we can.