Craft
How Saatchi & Saatchi found the best of British with Channel 4
NCS curator, and Saatchi & Saatchi CCO, Franki Goodwin, along with CEO Chris Kay, answer some questions on how this year's celebration of emerging talent came about.
Thursday morning at Cannes Lions saw Saatchi & Saatchi reveal 2022's entry in the long-running New Creators' Showcase (NCS) series, this time given a distinctly Modern British twist.
Chosen by the NCS curators Franki Goodwin, Chief Creative Officer of Saatchi & Saatchi, alongside Viv Molokwu, Commissioning Editor (Documentaries) at Channel 4 and poet and director Caleb Femi, the 10 creators were part of a special collaboration with Channel 4 to put a particular focus on UK creators.
We grabbed a few moments with Goodwin and Chris Kay, CEO, Saatchi & Saatchi and Publicis Groupe UK Creative Practice, to chat about the pressure of putting on the presentation, how the pandemic has affected the output and why Blighty was chosen to be under the spotlight this year.
The NCS is an institution when it comes to Cannes Lions, and a highlight on most people's calendars. Do you guys feel the pressure?
Chris Kay: I agree, it's an honour for global talent to want to come and spend time with us each year in Cannes. To the pressure point, not at all. Our job is simply to shine a light on great work that has been submitted, we just have to get out of the way.
This year's event sees a new focus, with the show looking at a specific country for its content. What was that decision made?
CK: It was a simple thought of being able to make a deeper impact on one region at a time by having such a specific focus. That way we can partner with incredible local curators like Caleb and Rita, build more of a legacy with another strong creative brand like Channel 4, and hopefully have the showcase start an ongoing conversation and commitment in that market.
Do you have a particular favourite in the show? If so, what and why?
Franki Goodwin: I love Heart Failure by Will Wightman. The idea of making a Gen Z musical is absolutely genius. The team succeeded in making something extremely funny and relatable to all audiences but they also took me on a journey with the characters. I was really invested in the love story and rooting for the protagonist.
Unlock full credits and more with a Source + shots membership.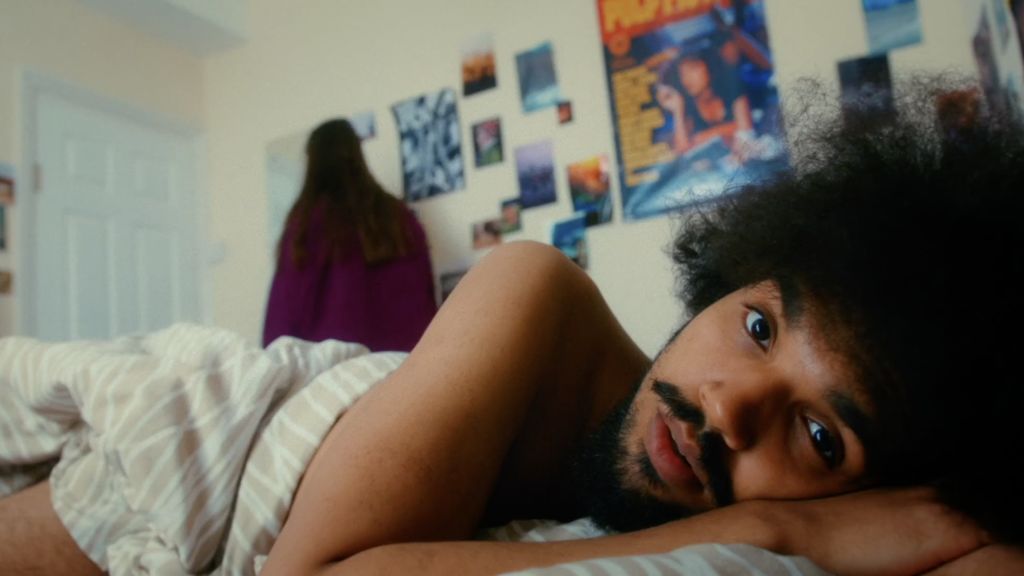 Above: Franki Goodwin, Chief Creative Officer at Saatchi & Saatchi, cites Heart Failure by Will Wightman as a particular favourite.
The past couple of years have obviously seen a massive impact on everyone's lives. Do you feel this is reflected by the work you saw?
FG: We found that there was quite a lot of intricate, very heavily crafted solo efforts. I guess a result of everyone being isolated and able to focus on a crazy piece of craft for a long time. I think Toby Auberg's 'Pile' is a great example of this. An intricate labour of love.
What else are you looking forward to at this year's Cannes Lions?
CK: Getting get back together with creative talent and friends from all parts of the world.
The 2022 New Creators are: Molly Burdett, Regina Sepp, Toby Auberg, Chirolles Khalil, Edie Lawrence, Larry Ketang and Liam White, permutation.city, Ebenza Blanche, Renee Zhan, GRANDMAS, and Will Wightman.
This year's selection was given extra fizz with the announcement that Saatchi & Saatchi and Channel 4 would give one of the creators from the NCS, to be announced over the summer, the opportunity to work with Channel 4 commissioning to make a film for the broadcaster's acclaimed Random Acts strand. Funded by Saatchi & Saatchi, the commissioned work will run across both the broadcasters' and agency's television, digital and social channels.
To see all of the films from this year's selection, check out our Slate showcase.