News
Get Smart and Gorgeous with Beauty Pie
A new witty spot from Rosie Gaunt-Mathieson for Beauty Pie, where all the smart and gorgeous people do their shopping
Director Rosie Gaunt-Mathieson's latest commercial produced by Sticker Studios is for online cosmetic brand, Beauty Pie is a charmingly witty number that gets straight to the point, "luxury beauty without the luxury price tags".
In typical fashion, Gaunt-Mathieson's eye for shooting dialogue shines through with a subtle approach that compliments the sharp cheeky script and performance.
Gaunt-Mathieson had this to say: "Beauty Pie is a brilliantly playful and tongue in cheek brand, and I had a blast making these. Working with the team at Sticker, Beauty Pie and the Queen that is Marcia Kilgore, we developed material with some top female comedy writers (Sam Martin, Laura Sleep, Anna Magliano and Jess Fostekew) around all the bullshit involved in being a woman today. We wanted to make a beauty ad that doesn't patronise and feels attainable yet aspirational; Their products are for women who don't want to spend loads on looking after themselves and are largely knackered by modern life. I felt seen."
Unlock full credits and more with a Source + shots membership.
Show full credits
Hide full credits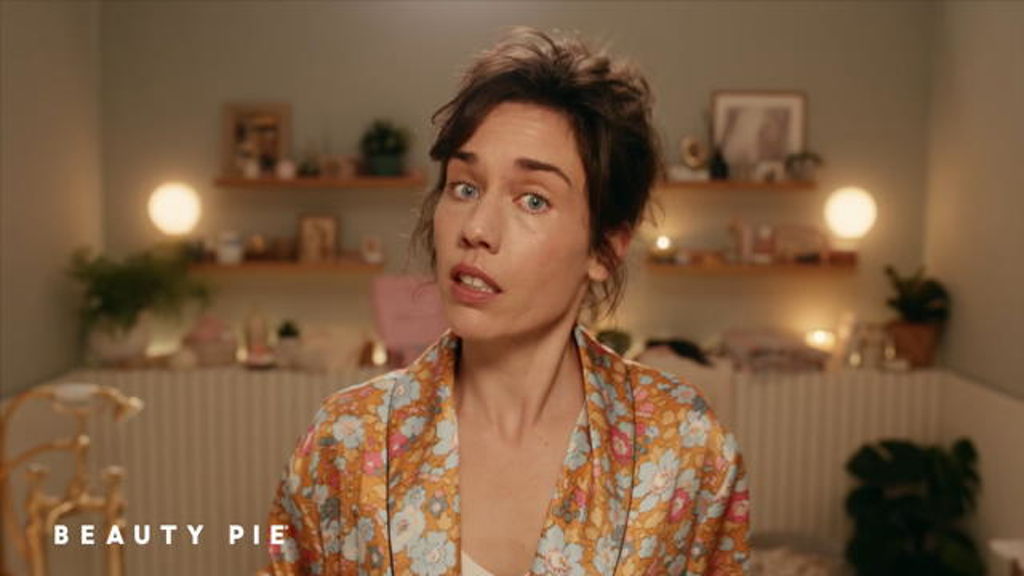 "I opted to start the ad with our hero on a time out, chilling on the bog to get away from it all. It's deliberately disorientating so you get sucked into her mood whilst it's also beautifully abstract. As she stands the camera arcs, pulls back and tracks with a follow light, revealing her messy bathroom to become the mirror's point of view in the end. The lighting for the end goes full beauty, to showcase our stunning cast and their comedic performances. We went for a one take approach and I'm thrilled we managed to make it work (it took some rehearsing!). Our DOP Marcus Domleo did a beautiful job and really understood the balance we were after between beauty, comedy and putting a window on their world's.
I'm performer and script lead as a director and always encourage performers to put their stamp on things, this was a dream cast. We really workshopped the script to get little injections of personality and ad libs in there, whilst honing the comedy timing, camera blocking and the traits and flavours that give the ads a UK and US distinction in terms of characterisation."