Work
Editors dig up a Queen B-ride of Frankenstein
In this gruesome yet glam promo, the Brummie band and director Gregory Ohrel tell the tale of a brutal, boogieing reanimator.
Unlock full credits and more with a Source membership.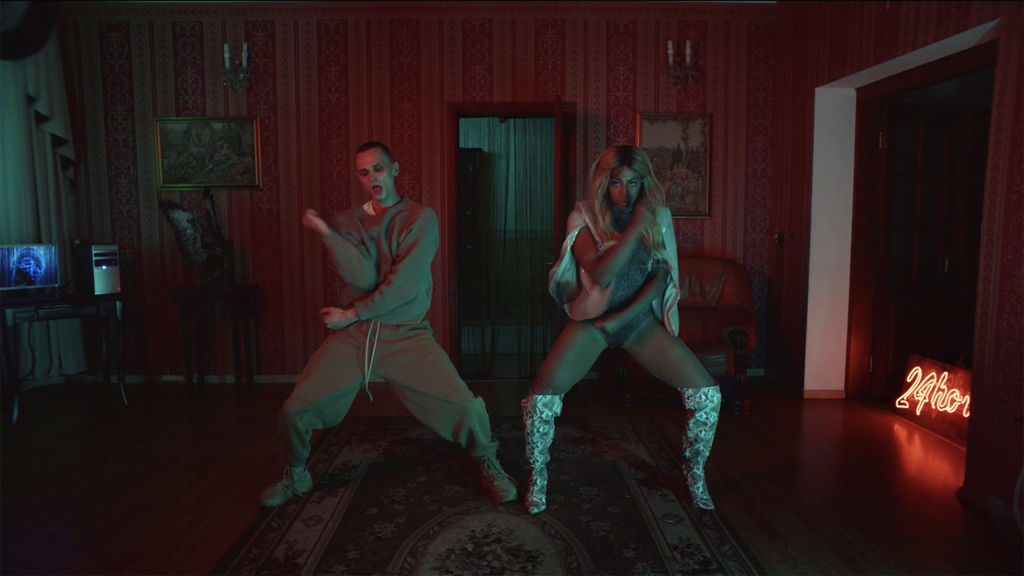 With some promos, you kinda know how the action will play out from the opening shots. With Gregory Ohrel's Frankenstein... not so much.
Riffing off the titular character and his penchant for sparking corpses into jolly life, this vid for post-punkers Editors kicks off with a fairly heinous bit of police brutality before changing tact as our protagonist researches how to reanimate dead bodies. The rest is your standard boy-digs-up-girl love story, peppered with glorious grue, corpse-led choreography and brainwashed Honey Bs.
Such a mix of wild ideas and genre-busting flights of fancy would be unwatchable were it not for the deft hand and smart choices of Friend director Ohrel. As it stands, the unexpectedly awesome dance-moves, delicious framing from DOP Ashley Barron and compelling narrative makes for monstrous fun.