Work
Developing moving pictures with Kurakura
Using a darkroom as a complete set, Seismograph explores climate anxiety through stitched-together photographs, surreal water effects, and experimental sound layering.
Unlock full credits and more with a Source membership.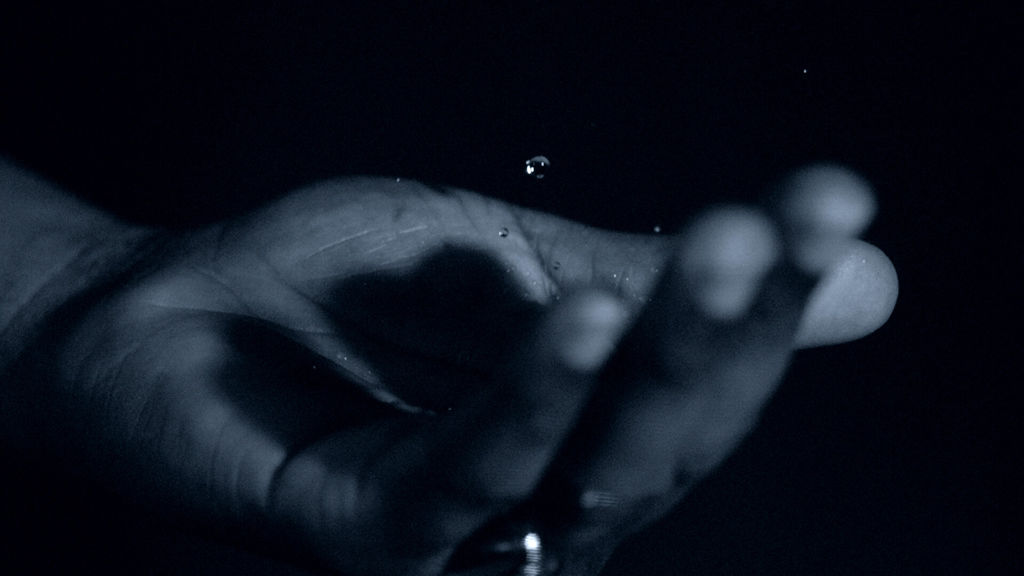 Both claustrophobic and expansive, Seismograph showcases the climate crises from the discomfort of an enclosed developer's darkroom.

In this music video, a photographer experiences a deep sense of pain and fear as he looks over photographs he's taken. The photos flash across the screen, mostly focusing on the world around him, as well as the movements of the sun and moon, creating a strange sense of both familiarity and distance.
The destruction of the world is clearly evident. Droughts, fires, and other cataclysmic events are all shown in flickering reels. As he develops the film, the parts of the whole abstract. Water floats, the lights of the room create strange shapes, and eventually, he loses himself in his work, in a never-ending cycle of development without change.
The photographic stop-motion additions helps create a striking commentary on the modern world, social media, screen consumption, and, most of all, our climate crises. Anxiety and tension are enmeshed into this film, already restrictive because of the darkroom setting. One of the great visual effects in this piece are water droplets floating above an outstretched hand, which were all captured by Directors Reuben + Jamie in-camera, "using a stroboscopic technique that matches the framerate to the frequency of soundwaves being played through the water."
Technically impressive and visually engaging, Seismograph creates a sense of a single man's desperate bid to understand the scale of destruction he has very little control over.