News
​Day Dream - What is our dream of equality?
The music video Day Dream by the Filmakademie Baden-Württemberg wants to encourage people to think more about depictions of violence against women in film.
The team around Hanna Seidel, activist (against Upskirting) and directing student at the renowned Filmakademie Baden-Württemberg, shows that feminist commitment and film do not have to be mutually exclusive.
The core team with producers Johanna Röder and Marco Grönwoldt, as well as cameraman Christian Neuberger, already caused a big stir with their latest music video Day Dream feat. Splitbreed by Apashe at an internal presentation. Now the team hopes for further debates "There are still so many discussions we have to have."
Hanna Seidel is studying fictional directing at the Filmakademie Baden-Württemberg. Despite her time-consuming studies, the student launched the change-org campaign #stopupskirting in Germany in 2019 and made it a success. Political activism is also important to Seidel and her team in film, as they want their work to leave a positive footprint.
Unlock full credits and more with a Source + shots membership.
Show full credits
Hide full credits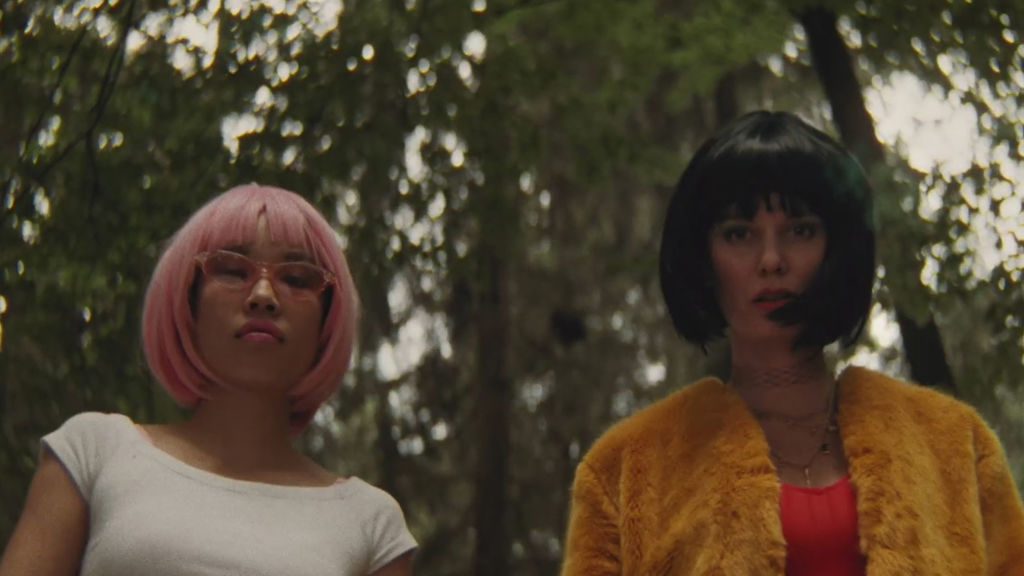 Producers Johanna Röder and Marco Grönwoldt developed this bizarre music video Day Dream together with cameraman Christian Neuberger, director Hanna Seidel and other fellow students. The result is a bizarre and provocative work that can, and should, raise many questions: Two women chase a pack of half-naked men through the forest with stun guns in order to salt peanuts with their tears. From the great cast to the VFX arrows, everything about this spot is made by students of the Filmakademie and their fellow students.
The film team wants to turn the oversexualisation of women on its head and let womeN who are dressed in female connotated clothes slip into the role of the perpetrator. And then check: How does the audience deal with a film that portrays women* as the "bad people" and men* as the "victims"? Especially against the background of current studies by the Malisa Foundation, the portrayal of gender-specific violence should be clearly questioned, and that is exactly what this music video does. What conclusions will the audience draw from it and why are there already aggressive mail comments on youtube?