News
Camp Lucky serve up for Carl's Jr. and Hardee's
Camp Lucky helps serve up delicious collaborations for Carl's Jr. and Hardee's
Camp Lucky is part of an integrated team that has developed a distinct visual look for signature and iconic brands, Carl's Jr. and Hardee's.
This collaboration product of longtime working relationships steeped in trust, creativity and a commitment to a new way of working that emphasises seamless integration between clients, creative partners and production teams.
Chuck Schiller, a longtime agency creative and strategic consultant, brought together a team for ideation as well as ongoing production and post central to work an impactful transition from the past in which both brands were joined with one brand voice to two deliciously different and distinct offerings.
Unlock full credits and more with a Source + shots membership.
Show full credits
Hide full credits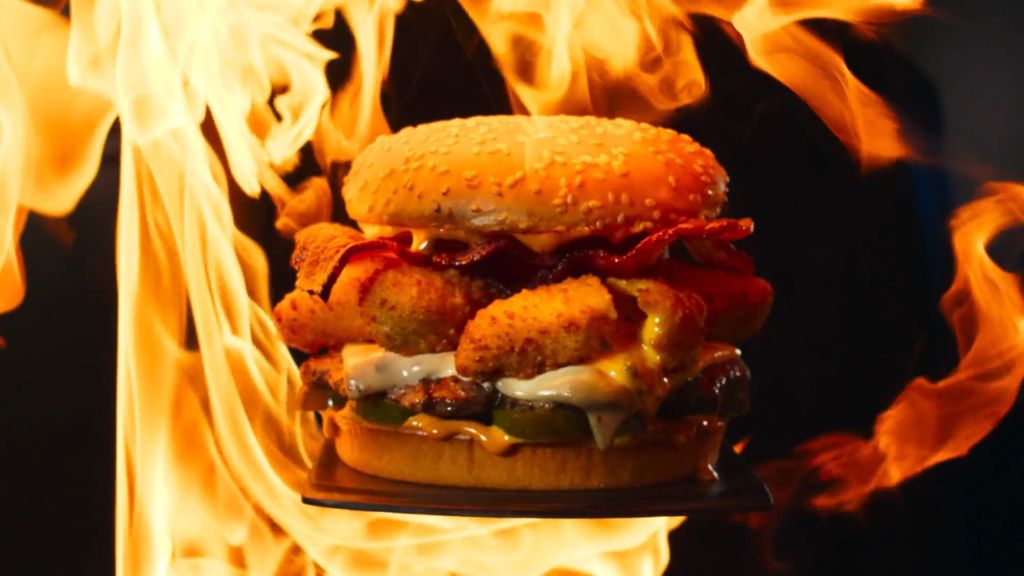 "It starts with having great clients and incredible creative partners working with respect, admiration and efficiency," notes Schiller. "For me, Camp Lucky, with whom I have worked with for decades, has been an invaluable partner and has seamlessly adapted to this new model based on getting more done, more efficiently, with fewer people involved. I've never seen a team that was able to accomplish so much, with the highest production and craft levels, all with new economic advantages, which is made possible by our creative history and mutual respect."
The taste and flavour, visually speaking, of Carl's Jr. is one that Schiller describes as audacious, bold, irreverent and dripping with fun. Hardee's is fresh baked, wholesome, and homespun, a sense of classic quality permeates the imagery and offering. Both are authentically rooted in what consumers love about each brand, and infused into each campaign.
To create a steady flow of spots highlighting the big picture feeling and individual offerings, Camp Lucky designed a flexible team collaboration to meet the moment. With the tabletop direction of Ben Hoffman and editing by Elizabeth M. Stewart and Marc Stone, Camp Lucky makes each piece feel unique. Paying close attention to building character and precise shot selection, each spot highlights the most appetising and interesting elements of each brand and its food in a rapid :15 seconds. Motion graphics, color, and finishing then unite and harmonise with custom music and sound design & mix by Earhole Studios.
Throughout, Schiller, Circus In The Sky, and his client are part of the entire creative and production process, breaking down the traditional hierarchy to produce a working collaboration that directs attention to the best ways to produce distinct campaigns, always with the goal of mouth-watering appeal for hungry audiences.
"The beauty of what we have designed together is about both Camp Lucky's ability to be holistic about the process and the confidence from Chuck allows us to design the best team for each phase of content," concludes Camp Lucky Post Production EP Kendall Kendall. "It's a collaboration where everyone is connected to the overarching goal and vision."