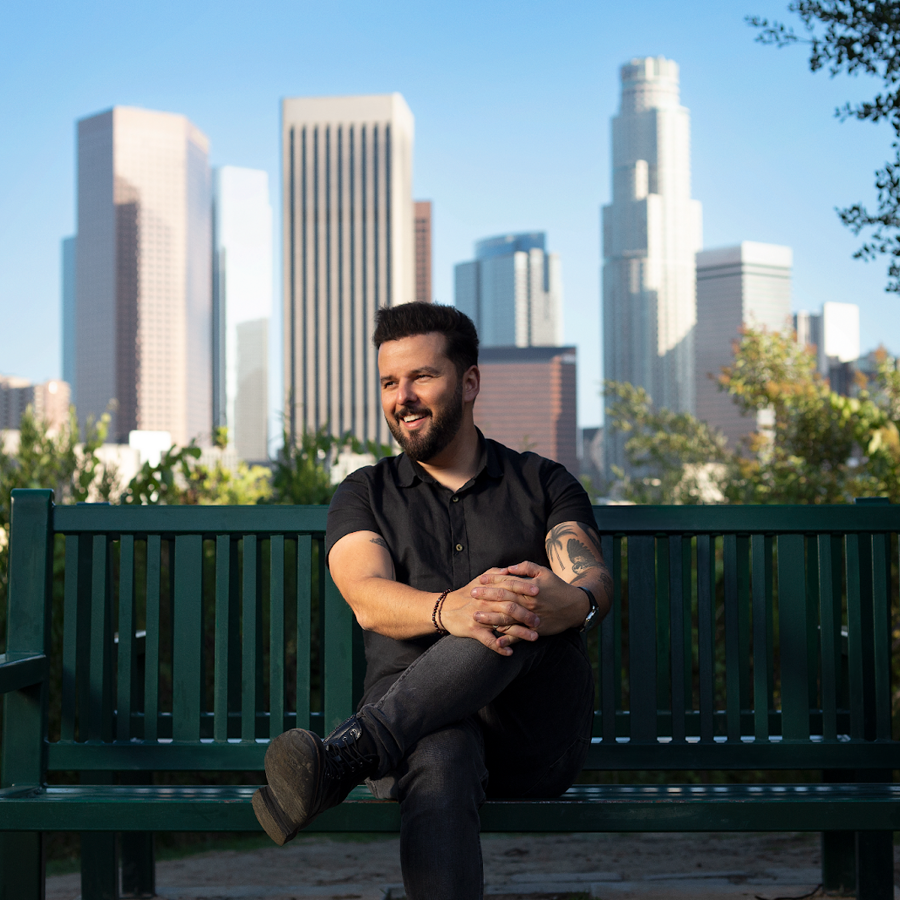 News
Bruno Regalo elevated to chief design officer of TBWA\Chiat\Day LA
In addition to growing the agency's design practice DxD, Regalo will steer TBWA\Worldwide's design capability.
Agency TBWA\Chiat\Day Los Angeles have announced the appointment of Bruno Regalo as Chief Design Officer.
Regalo will be responsible for the agency's design leadership across its entire client roster, which includes BEHR Paint, DirectTV, Gatorade, Jack in the Box, Palo Alto Networks and Quickbooks, among others, and will lead the agency's design practice, called DxD (Design by Disruption).

Design has long been a hallmark of TBWA, which has a legacy of iconic design-driven work for brands like Apple, Airbnb, adidas and more. Regalo will take the west coast agency into its next chapter, growing its roster of design clients as well as serving as the design centre of excellence for the TBWA collective within the Americas, working with clients in Los Angeles as well as brands and agencies across the region. Regalo will also play an important leadership role steering the design discipline within TBWA\Worldwide.
With the promotion, Regalo joins the agency's extended executive leadership team and will report to Chief Creative Officer Renato Fernandez. He will work closely with TBWA\Worldwide's Chief Creative Experience Officer Ben Williams for global design projects and will also become a member of TBWA's global creative core.
For Regalo, the elevation is the culmination of over 16 years of experience working across global markets. Regalo has a proven history of establishing a connection between design, storytelling and experiences, allowing him to find and shape the soul of a brand, spanning the entire communications ecosystem. Notably, he was at the design helm for globally award-winning work including The Recording Academy's Behind the Record and BEHR's Music in Color with Katy Perry—campaigns that have changed consumer and industry behaviours as the result of disruptive design and experience.
Renato Fernandez, CCO, TBWA\Chiat\Day Los Angeles notes, "Bruno's passion for craft is contagious. He is transforming our relationship with clients by unlocking the visual soul of each one of them. Bruno shaped DxD to be more than a department. It is a business unit, capable of delivering end-to-end orchestration and innovation at the speed of culture. There is no one better qualified to help us build and scale our design offering as we continue delivering disruptive brand experiences for our clients."
With an always-in-beta mantra, TBWA continues to invest in its design offerings. Doubling down on its creative capabilities, Regalo, alongside TBWA's network of specialists, will usher in a new era of creativity by drawing on their expertise within Web 3.0, NFTs, 3D, Animation, Branding, Design Systems and more.
Erin Riley, CEO, TBWA\Chiat\Day Los Angeles continues, "Bruno's appointment to Chief Design Officer is a testament to his visionary leadership, respect for craft, and incomparable work ethic. Bruno has built a world class, multi-dimensional design experience offering with a pioneering model that leverages LA and Brazil based talent. Bruno's fingerprints are on virtually every piece of the agency's work and his team has played a central role in our biggest new business wins. His innovative design model enables Chiat to offer elevated end to end design with unprecedented depth, speed, and value. In short order, he's expanded our capabilities, grown our revenue, and enriched our culture as a living embodiment of our Pirate values."
"With design as an essential component of a client's total brand experience, having a strong practice at the center has never been more essential," added Williams. "Bruno is an incredible talent and creative leader. I'm excited to partner with him as we lead the next chapter of design within the collective."
"Synonymous with great design, TBWA has helped its clients use design to disrupt the status quo. I'm eager to help lead the collective and help unleash the visual soul of brands through a complete end-to-end design experience," concluded Regalo.