Work
Beavertown taps Coleridge for its Halloween fable
Reimagining The Rime of the Ancient Mariner with its distinctive illustrative style, the British brewery creates a spooky sci-fi yarn with trippy visuals and ominous narration.
Unlock full credits and more with a Source + shots membership.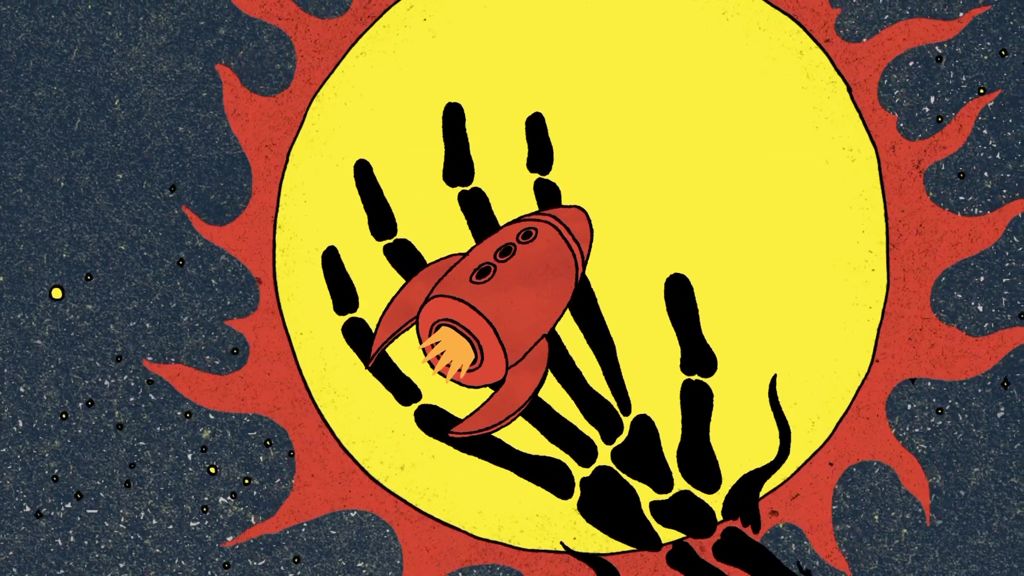 The Rime of the Ancient Mariner, Samuel Taylor Coleridge's legendary poem detailing a sailor's watery recounting, has long been admired for its author's ability to conjure up vivid visuals through language.
It's unlikely, however, that many have pictured as spectacular a sci-fi scenario as Beavertown manages with this enjoyably foreboding retelling through their unique illustrative identity.
Led by creative director/designer Nick Dwyer, with animation from Alice Bloomfield, the brewery's Halloween treat is filled with striking imagery and vivid interpretation, at once instantly recognisable to fans of the brand and perfectly intertwined with the text through excellent narration from Ross O'Donnellan.
Here, Dwyer explains the story behind the execution:
"The Rime of the Ancient Mariner, although arguably quite obscure and challenging, contains some of the best-known and repeated lines in literature – even if most would have a tough time placing them. That, in itself, provides great opportunity for interpretation, and paired with the overt nautical theme that organically translates to an abstract, fever-dream version of our vintage sci-fi visuals I reckon you would be pard pressed to find a more appropriate poem to version or 'Beavertown-ify'.
"Priority number one when we started this project was not simply illustrating the poem line by line, or simply describing the words with visuals. The fantastic illustrations of Gustav Dore, amongst others, have this expertly covered, and true to our usual MO we wanted to make things weird, wild and wonderful using our unique visual style, whilst maintaining the melancholy and drama of the poem.
"Examples include setting the story in a twilight nautical/outer-space setting, blending our space-suited-skeleton imagery with antique diving equipment, changing the usual interpretation of "the bird" or "Albatross" to more angelic, trippy imagery and playing with intensity of colour in a way that alters the pacing and sensory overload of the animation and video.
"In terms of artwork, visuals, and movement, it was very important to me we got this right in a way that echoed the technical prowess of illustration from the past. Influenced by some of the best animation in the world - Fantasia, Ralph Bakshi, old Looney Tunes, to name a few - a more hand-drawn, frame-by-frame process was essential to bring out the best in this project.
"Alice Bloomfield's work blew me away, and she works in a way that definitely fits what we were and are looking to achieve."
"My animation is all frame-by-frame," adds Bloomfield, "which means hand drawing 12 individual images for every second of animation! It can be a drawn-out process but also a very therapeutic one which starts by drawing the first and last frames and then everything in between
I'll usually create each component of the scene separately and then compose it together on After Effects. For this project there's been lots of textures added into the mix as well for a bit of grit and atmosphere…"