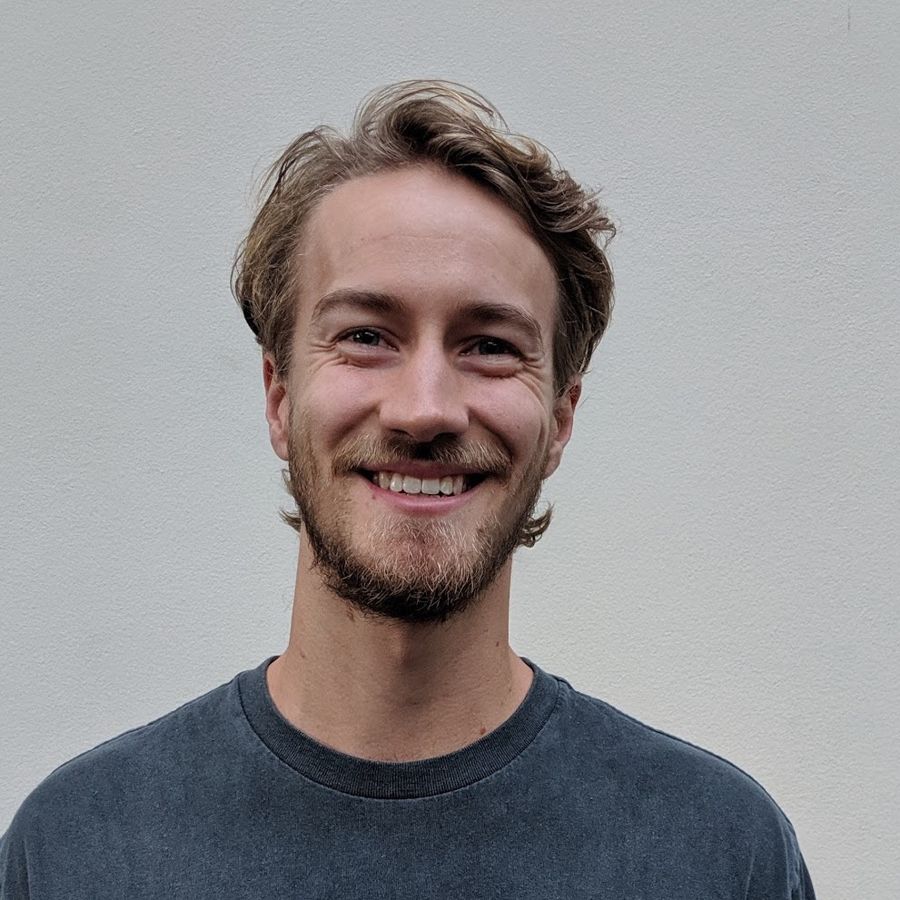 Inspiration
Art of Advertising: Charlie White
Squeak E. Clean Studios' in-house composer and sound designer Charlie White shares some composers that keep him on his toes and the music that inspires him to reach for that next sonic breakthrough.
Hot Chip
Hot Chip is one of those bands that always seems to be relevant to me and the more I listen to them the more I appreciate what they do. I think when I first heard them as a teenager I wasn't too fussed about their music but it quickly grew on me and they are now a go-to listen for inspiration. There is so much to love about their songwriting and production style, especially the tasteful synth tones they create.
I love the way they balance everything in their music. I feel like they teeter on the edge of being super cheesy but it ends up feeling effortlessly cool. They lie somewhere between rock and dance, catchy, memorable, and weird all at the same time. To me, that's the sort of pop music I love to hear and in some ways, it's the sort of music I aspire to create myself. Their style seems influenced by a broad range of genres yet it always feels forward-thinking and evokes the full spectrum of emotions—truly great songwriting!
Thomas Newman
Thomas Newman is the composer who initially piqued my interest in film scoring. I remember listening to his soundtracks for Meet Joe Black, Shawshank Redemption, and American Beauty as a kid and using his music as a background for reflection and writing. I still find those scores particularly stirring and they really inspired me to experiment with composition and improvisation as a teenager.
Ennio Morricone
It's obvious to say that I love the music composed by the late Ennio Morricone. He was a pioneer in his use of sonics in modern film scoring and his work stands out as ahead of its time. The use of sonics/sound design in music is something I'm really passionate about and it's inspiring to see the way he used instruments and recording techniques in an experimental and unique manner. I really get a sense of grandeur and magic when I listen to his scores from the great Spaghetti Westerns. These scores/themes particularly come across as being very playful and to me, that's the most important thing in music. Sure we can write emotive and heart-wrenching scores but I'll always appreciate playfulness in an artists' work.
Local Music Scenes
Over the years I've always been inspired by local music scenes and record labels that foster and promote those scenes. In Sydney, I've been inspired by labels such as I OH YOU, Modular Records (from around 2007-2012, some of my favourite indie-dance bands were released through them), and the globally renowned Future Classic (particularly their artists Jagwar Ma and World Champion). I kind of nerd out a bit for scenes in other cities as well, whether it's DFA Records in New York (LCD Soundsystem, The Rapture) or Heavenly Recordings in London. I just love these microcosms of culture and community and the way they inspire. To me, that's what all of this music stuff is about.